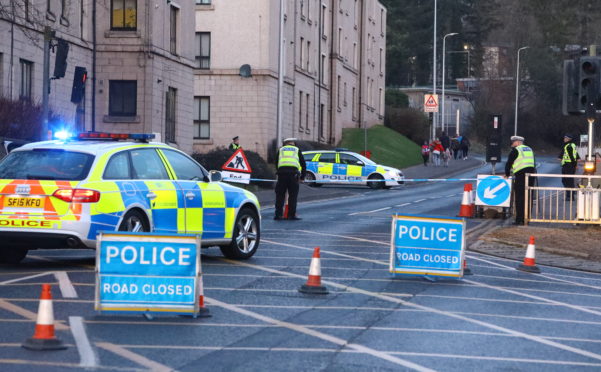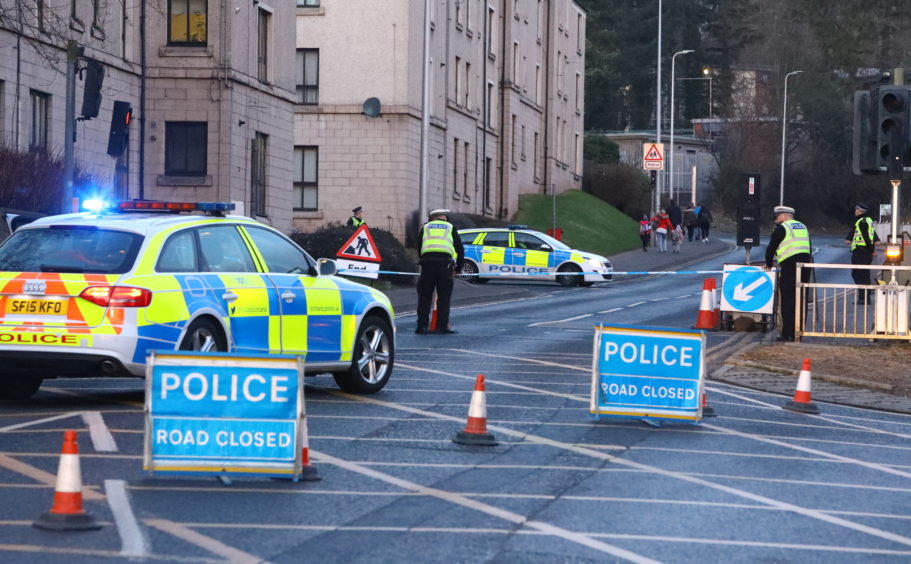 Two men have been arrested following an alleged attack in Perth.
Police were called to Grampian Court following reports of a stabbing in the early hours of Wednesday morning.
Police said two men aged 28 and 38 have been arrested in connection with the incident.
A woman, 36, is also said to be "assisting officers with inquiries".
A 37-year-old man has been taken to hospital with injuries. His wounds are not said to be life-threatening.
Police say the, though the incident has now concluded, the investigation is continuing. Officers will be maintaining a presence in the area for the time-being.
Streets around Grampian Court were sealed off for about seven hours after officers were called to the scene.