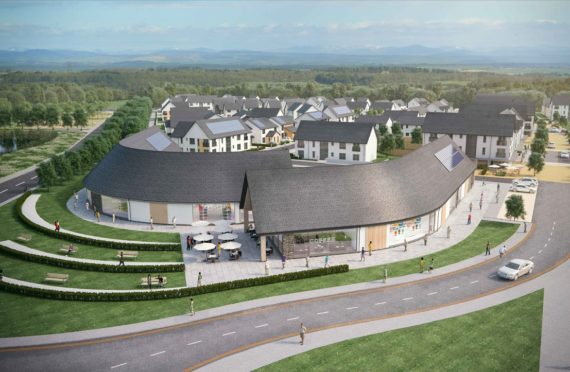 House building giant Springfield has been granted more time to build the commercial area of the Bertha Park development.
Perth and Kinross Council's planning and development management committee signed off the request for more time to design business space  on Wednesday February 13.
The committee heard the concerns of Luncarty, Redgorton and Moneydie Community Council before being reassured by an agent representing Springfield Properties.
Around 3,000 houses are to be built alongside the new Bertha Park High School and a large area of commercial land between the A9 and A85 to the west of the Fair City.
The local authority has ensured the large scale development is split into three phases, the first of which is well underway, and the first houses built at the massive development already have occupants.
The planning permission in principle's lifespan has been extended to 19 years from now for the third phase, which would contain some housing and what council officials described as "the bulk" of commercial properties.
It is understood that there must be at least 35 hectares of employment land within the development.
Springfield's agent told the committee they have already had interest for the ground floor commercial space beneath some of the first floor affordable homes, highlighting the need for office and retail space in the development.
The agent, who pointed out  the nearby secondary school will make the business premises attractive to investors.
He said: "Conversations have started with potential operators. There is interest and there should be some [clients] coming in very soon."
The committee were also told that the plans for Bertha Park remain unchanged, and 53 more families will move into their new homes on the site in June.
However, the firm have requested to push back the deadline for building the final stage in principle, stating that the interest in the commercial space is market led.
Speaking afterwards, a spokesperson for Springfield Properties said: "We are currently building commercial six commercial units at Bertha Park which are suitable for most kind of shops, services like hairdressers and estate agents, and for offices.
"There has been significant demand for the buildings, which will be completed this summer.
"More commercial spaces are planned for the future but we are not yet in a position to create detailed designs, which is why we have been granted this extension."
Alistair Godfrey, speaking on behalf of the community council, questioned council officers on whether the phasing plan and the masterplan had been intertwined.
Mr Godfrey also expressed concerns over the impact the development would have on the existing settlements when combined with work on the proposed Cross Tay Link Road, park and ride and country park formation around Bertha Loch.
The local authority's elected members unanimously agreed to grant the request.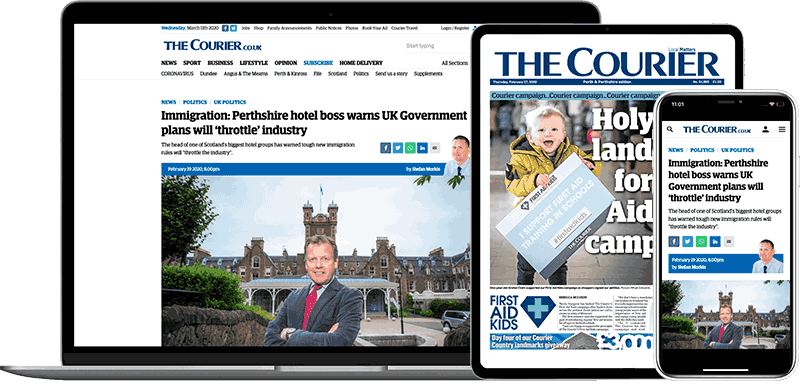 Help support quality local journalism … become a digital subscriber to The Courier
For as little as £5.99 a month you can access all of our content, including Premium articles.
Subscribe