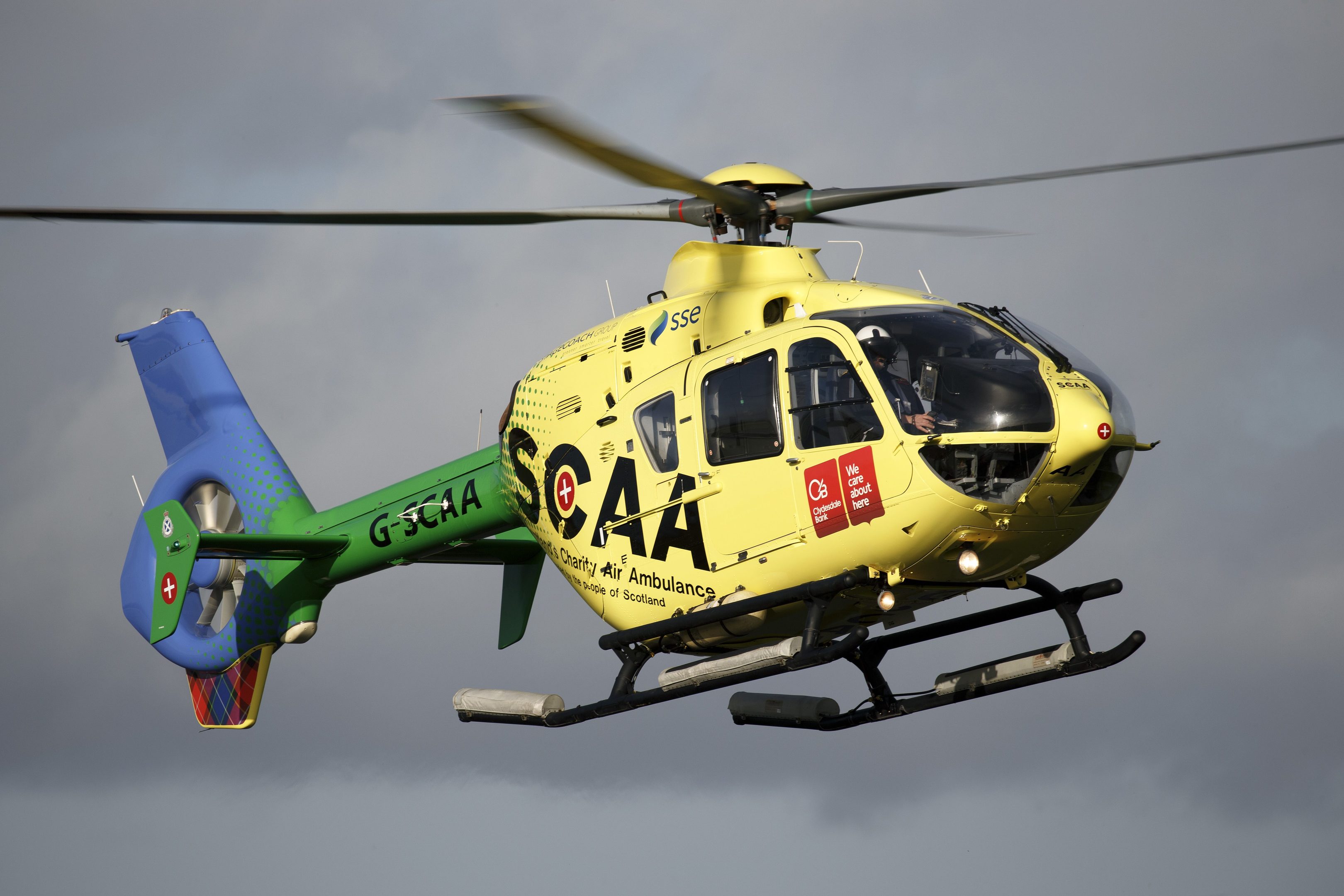 A mercy dash to prevent a seriously ill patient from bleeding to death marked Scotland's Charity Air Ambulance's 2,000th mission this week.
The country's only air ambulance helicopter to be funded by public donations was scrambled from its base at Perth Airport to race a male patient 50 miles from Stranrar to Ayr Hospital.
It's understood the man was in a life-threatening condition. He was stabilised by the SCAA crew before being taken for advanced medical care at Ayr Hospital in under 20 minutes. A journey by road would have taken nearly 90 minutes.
The man is believed to have undergone surgery after losing a "significant" amount of blood and is thought to be recovering well.
The charity's 2,000th response to time-critical emergencies across the whole of Scotland comes as SCAA embarks on a £6 million fundraising drive to launch a second charity-funded helicopter air ambulance – this time based at Aberdeen.
SCAA chief executive David Craig described the milestone mission as "a tremendous achievement" for the charity. He said he and his team wished the patient a speedy recovery and issued an open invitation for him to visit the base and crew who attended him.
"Over the years we have helped to save and improve the lives of hundreds of people in extreme situations who require urgent emergency care," he said.
"The fact that SCAA has been called on 2,000 times shows the value of the service which is funded entirely by public donation and we can't thank all the people, businesses and communities whose support fuels our life-saving flights.
"With the continued support of the people of Scotland, we will be there to complete the next thousand calls for help – and beyond," added Mr Craig.
"With our second aircraft we will be able to continue saving and improving even more lives in every part of Scotland."
SCAA was launched in May 2013 and has been funded by £15 million in donations over the last five years.
The public's support has helped put six paramedics and two pilots in the air to save lives across the country.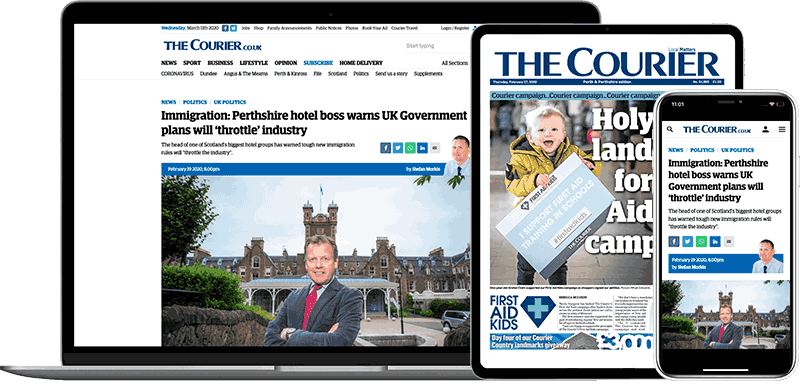 Help support quality local journalism … become a digital subscriber to The Courier
For as little as £5.99 a month you can access all of our content, including Premium articles.
Subscribe