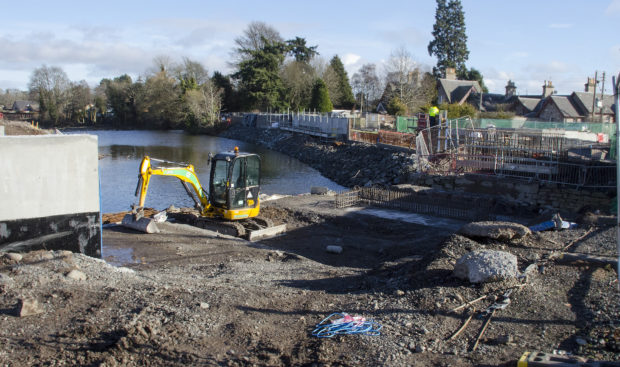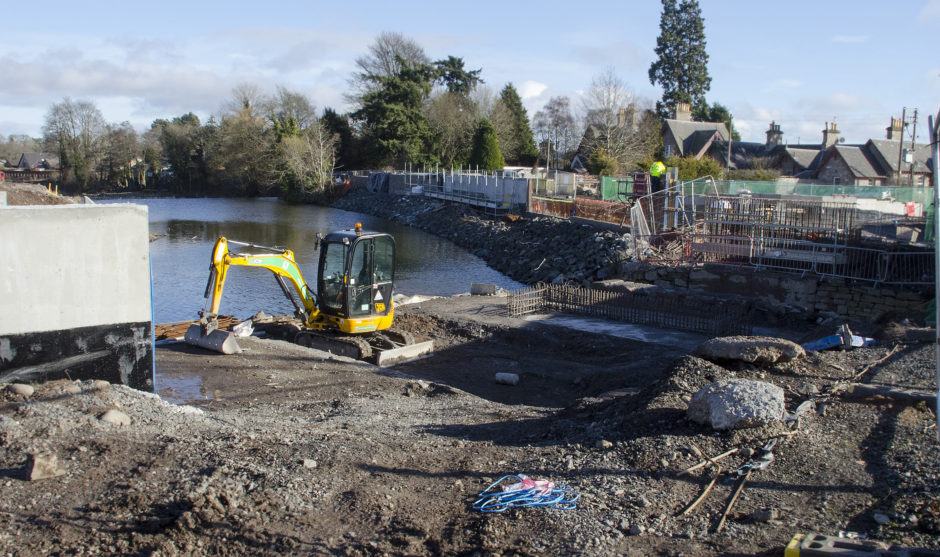 Angry residents living near the newly-completed flood defences in Almondbank have won more than £40,000 in compensation for the damage done to their homes and gardens during the works.
A request under Freedom of Information legislation shows Perth and Kinross Council officials have already paid four claims amounting to £34,265 with two claims still outstanding, taking the compensation total to £40,764.
The council is currently consulting with the community in Comrie over the design of similar flood defences in the town.
The £25m Almondbank scheme opened at the start of December 2018 with environment convener councillor Angus Forbes of the Conservatives, hailing the "greater assurance and peace of mind to the residents and communities of Almondbank and Lochty."
The scheme safeguards the flood-prone areas with a series of improvements, including flood walls, raised embankments and erosion protection measures.
Contractors Balfour Beatty also replaced two road bridges over the East Pow Burn and a footbridge on the River Almond.
Community representatives were quick to criticise the scheme, claiming the work was still not complete and contractors had been unresponsive, and highlighting the damage done to local gardens and to the environment.
The details of the claims are confidential but residents spoke about gardens being cut in two, vehicles being splashed with concrete and mature woodland being needlessly felled.
Ken Simpson, chair, Methven and District Community Council, said: "I can honestly say that for the past two years the majority of time at our meetings has been taken up with complaints about the defences."
He said they have had a number of meetings with Balfour Beattie and the council but "we have found that what is promised is not always delivered."
"There are still minor works to be carried out that have been promised and I can only hope for the residents of Comrie that there is more communication and dialogue with their flood defences than we have had," he added.
A Perth and Kinross Council spokesperson said: "The Almondbank Flood Protection Scheme was undertaken to protect homes and businesses from the significant impact of flooding, following a history of serious flooding events being experienced in 1993, 1999 and more recently in January 2011.
"The council is currently dealing directly with a small number of individual claimants who experienced varying degrees of disruption from the works. "
A Balfour Beatty spokeswoman declined to comment.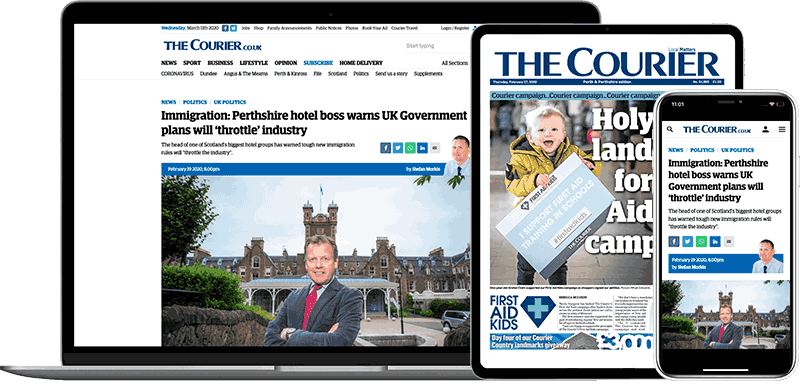 Help support quality local journalism … become a digital subscriber to The Courier
For as little as £5.99 a month you can access all of our content, including Premium articles.
Subscribe