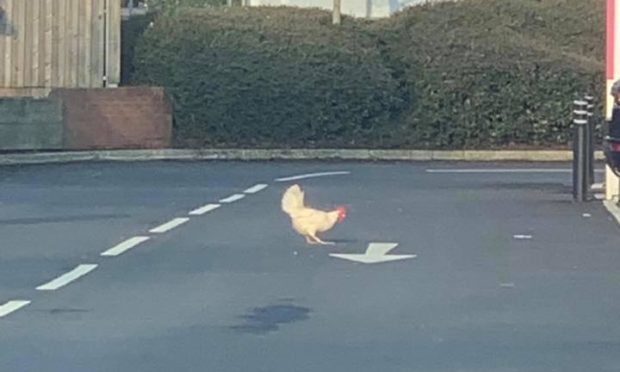 A runaway chicken has been spotted in a supermarket car park in Perth.
The bird was seen this morning crossing Crieff Road by Tesco before wandering into the car park.
Many online have been speculating about why the chicken may have crossed the road.
Other's thought it might have been getting into the holiday season.
George Harley said: "He's looking to buy some Easter eggs."
The SSPCA have been contacted for comment.