Pop Idol star Michelle McManus helped pupils from Perth Academy raise more than £1,000 for charity at a special art auction.
The TV talent show winner delighted the audience when she performed at the conclusion of the Believe Commit Connect project, run by the school's additional support needs department.
Every year pupils are challenged to choose a charity and raise funds on its behalf.
This year the 16 S1 to S6 students taking part selected the Salvation Army, which operates a number of services across the Fair City including the Skinnergate Hostel and 3:16 Cafe.
Pupils created artworks reflecting the themes of Believe Commit Connect, which were auctioned off in aid of the charity at the Venue in Perth on Monday.
Additional support needs teacher Gillian Ferriday said the youngsters had exceeded everyone's expectations.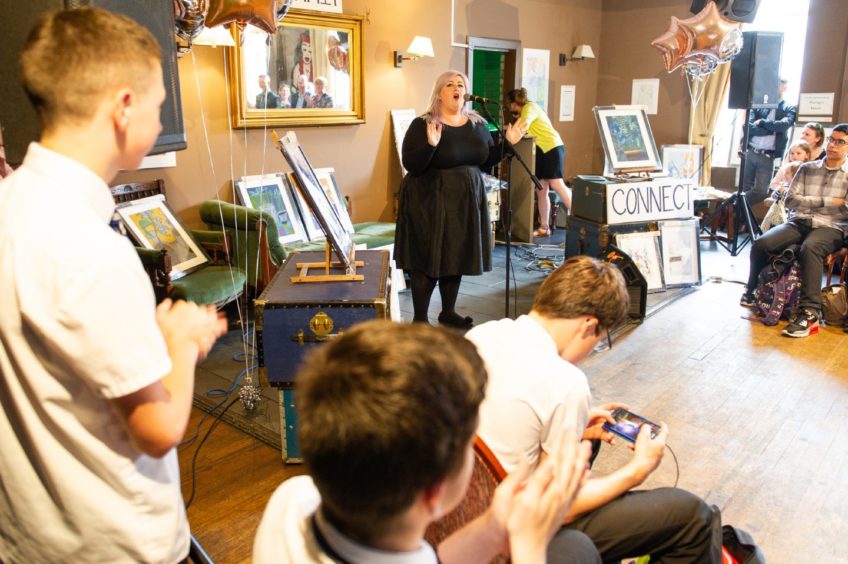 "Each year we try to choose a different charity and this year we've gone for the Salvation Army, who do a lot in Perth," she said.
"Our art specialist helped to inspire the pupils to believe in themselves and take the leap of faith. Once the concept was selected, the children just took it from there.
"The project has never made it to this scale before, it's just kept growing. The parents and businesses have been tremendous.
"I'm astounded by how excellent the artwork is and I"m so proud our pupils could raise so much money for charity. Everyone has been very generous."
The youngsters also put together a video presentation, documenting their achievements which was presented to the VIP guests, who included Bert Kidd of The Salvation Army and Provost Dennis Melloy.
Michelle McManus said: "I'm really blown away by the quality that's on show here.
"I met Gillian last year and she told me about the talented young people and this project, and I asked if I could come along.
"The pupils should be extremely proud of their wonderful talent."
Money has been raised by sponsored framing and a raffle, as well as the auctioning off of the artwork.
The final amount hasn't been totalled yet, but Gillian said the school has already collected £1,000 in what has become the annual project's biggest fundraiser yet.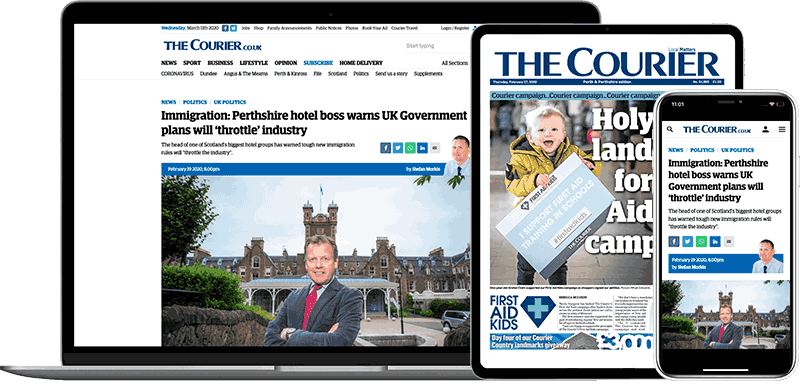 Help support quality local journalism … become a digital subscriber to The Courier
For as little as £5.99 a month you can access all of our content, including Premium articles.
Subscribe