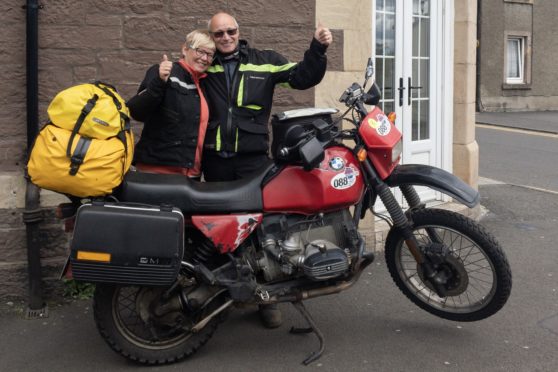 A German tourist has had his holiday saved by Perthshire people after they found his motorbike just hours after it was stolen from outside his hotel.
Rudolph Huber has spent three weeks riding the red BMW across Scotland with a group of friends.
The party stopped in Crieff on Wednesday night but the 58-year-old's machine was taken from outside the Victoria House B&B. The other three motorbikes had been left untouched.
He was resigned to having to use a hire car to complete his journey home to Sigmaringen, 120 miles west of Munich.
However thanks to a post on social media by his friend Elke Hilzinger, the bike was traced less than half a mile away in Duchlage Court.
He said: "We found the machine and there's not too much damage to it. I was astonished they'd taken it because it's a 25-year-old bike.
"I've owned the bike for 18 years and I've ridden it through Romania, Italy, Switzerland – all over Europe.
"We were due to go to Edinburgh and then get the ferry from Newcastle to Amsterdam on Sunday. I have insurance and I would have had to get a taxi to Perth to get a hire car to get to Newcastle.
"My friend put a post on Facebook and that was very successful – we got a message on Facebook to say someone had seen it.
"The locals have been extremely helpful in finding the bike – it's astonishing.
"I'm just happy I can continue my vacation – I'll definitely be back and after all the help I've had I'll definitely recommend Scotland to everyone."
Police Scotland are investigating.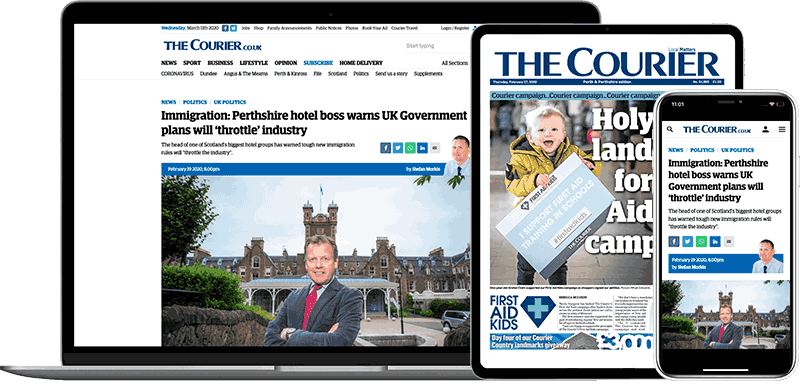 Help support quality local journalism … become a digital subscriber to The Courier
For as little as £5.99 a month you can access all of our content, including Premium articles.
Subscribe