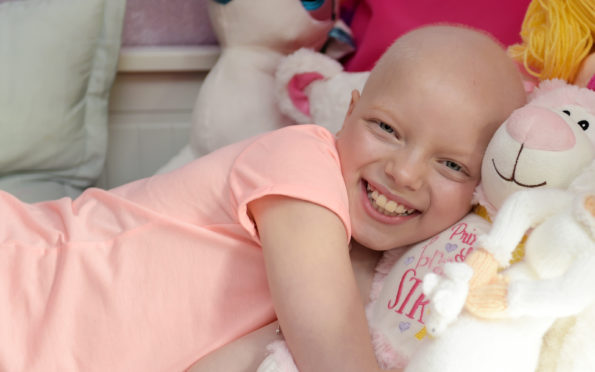 An "amazing" 11-year-old Perth dancer battling against an aggressive form of cancer received a surprise package through her door after an appearance on TV.
Lily Douglas, who suffers from a rare strain of bone marrow cancer called Ewing's Sarcoma, featured on an STV news segment which showcased her dancing skills and inspired an impressed family in the Highlands.
The family felt compelled to post Lily a card of support through the post without knowing her address in the hope it would find her.
The card, from Shelly, Mike and Mel, was addressed simply to: "Lily Douglas, Amazing Young Dancer from STV, Perth, Scotland."
Amazingly the card found its way to Lily and her mum Jane took to social media to try and thank the thoughtful family.
Jane said: "This is amazing. Lily got this in the post – look at the address.
"Thank you William Carr for noticing it in the sorting office and getting it to Lily.
"Let's see if the power of social media lets the sender see she got it safely and loves it so much."
In the card the family called Lily, who had scooped 88 dance trophies before her diagnosis and another 24 pieces of silverware since, an "example to us all".
The family wrote: "Hello Lily. We saw you on STV News and you were amazing – great dancer and beautiful like an angel.
"You are an example to us all to find the joy in every day.
"Praying you'll stay fit, strong and well to keep on dancing.
"Sending love and a big hug from the Highlands to you and your mum.
"Lots of love, Shelly Mike and Mel."
Since Jane shared the surprise package to social media at the weekend it has been shared 325 times in the hope it will get back to the family in the north of Scotland.
People were also quick to praise the local post office and sorting officers who made sure Lily got her gift.
Dee King said: "How amazing and lovely is that well done posties."
Linda Cryan wrote: "Well done to the postman -top man – and what a beautiful family, let's hope you can find them."
Yvonne Mullen said: "Well done posties and (a) lovely gift."
Last month Lily had another welcome surprise when Lewis Capaldi followed her on Instagram and offered her tickets to one of his upcoming gigs.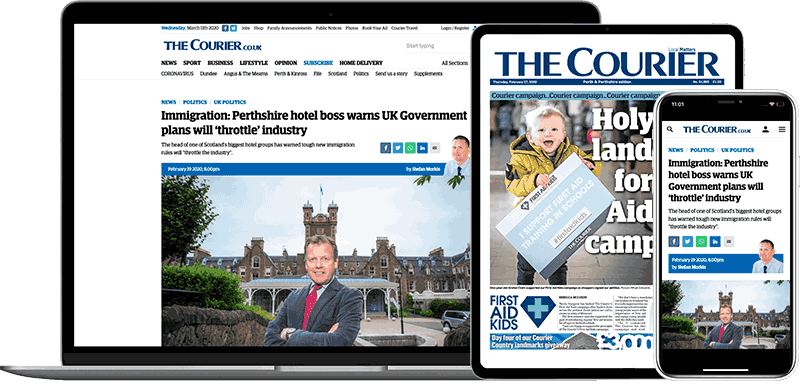 Help support quality local journalism … become a digital subscriber to The Courier
For as little as £5.99 a month you can access all of our content, including Premium articles.
Subscribe