Rewinders go back to the future after 1980s extravaganza
They partied like it was 1989.
But yesterday, after three-days of hit tunes, fancy dress and much refreshment, bleary-eyed Rewind revellers found themselves re-adjusting to life in the 21st Century.
As thousands of campers started making their way home from the Scone Palace showground on Monday morning, festival crews got to work on a clear-up of the site, while organisers began planning for next year's 10th anniversary celebration.
Police Scotland praised the behaviour of this weekend's attendees, with only two arrests made for minor matters throughout the three-day event.
Officers confirmed they were still investigating a series of thefts from tents in the campsite on Friday evening, and appealed for witnesses to get in touch.
The festival boasted sets from big-name stars including Belinda Carlisle, Foreigner, Bryan Ferry and Belinda Carlisle.
Among the highlights was pop legend Lulu, who paid tribute to fellow Scot Lewis Capaldi with a cover of his biggest hit Someone You Loved.
Despite mixed weather – including torrential downpours on Saturday morning and Sunday night – many fans hailed the show as the best one yet and praised its revised lay-out.
Organisers also made significant improvements to the VIP area, following complaints from last year.
Event manager Katt Lingard heaped praise on this weekend's crowds. "There really is no other festival quite like Rewind, and that's all down to our audience," she said.
"The passion, community, costumes and friendliness of everyone comes together to create an incredible atmosphere, where everyone is welcomed."
She added: "We're delighted with the fantastic feedback we've have over the the weekend and we are already looking to making next year, our 10th anniversary in Scotland, another weekend to remember."
Yesterday's exodus caused lengthy tailbacks on the A93, with lines of traffic stretching back around two miles.
Inspector Kevin Chase said: "Rewind attracted around 12,000 people in total over the weekend, and I am pleased to report that the festival was a success with only two minor incidents of disorder which led to two men being arrested.
"Unfortunately, there were some thefts from tents on Friday evening that have been reported to Police Scotland."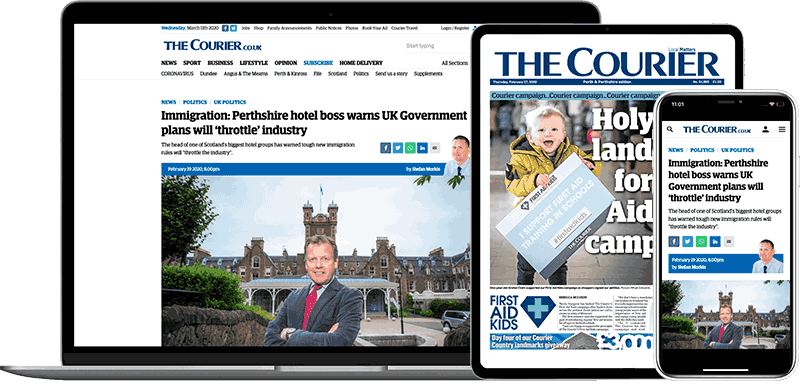 Help support quality local journalism … become a digital subscriber to The Courier
For as little as £5.99 a month you can access all of our content, including Premium articles.
Subscribe