Map predicts 'severe' thunder and possibly a tornado in Tayside and Fife tonight
A weather forecaster has released a map showing where thunder and lightning is predicted to hit this evening – with Tayside and Fife under a 'severe' threat.
Convective Weather says all of England and Scotland and parts of Wales and Ireland are at risk of thunder this evening.
The highest chance of thunder and lightning – more than 60% – is in a splodge of central Scotland including Perth, Pitlochry, Blairgowrie, Crieff, Comrie, Kinross, Kirkcaldy and Dunfermline. It also covers Stirling, Edinburgh and Dumfries in south-west Scotland.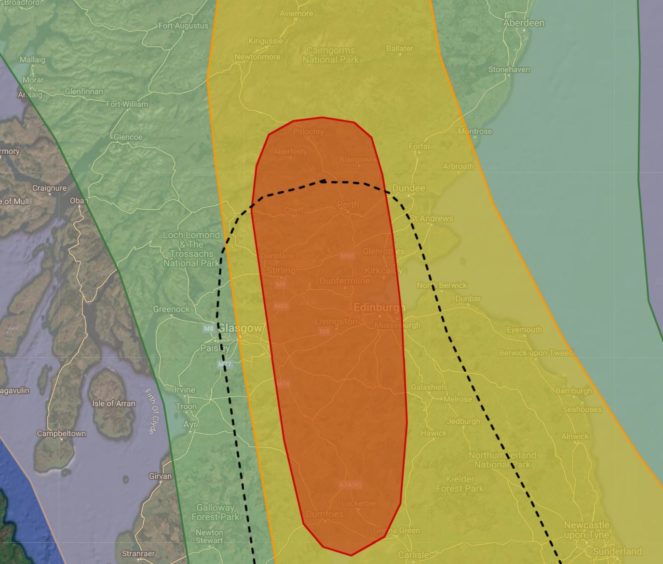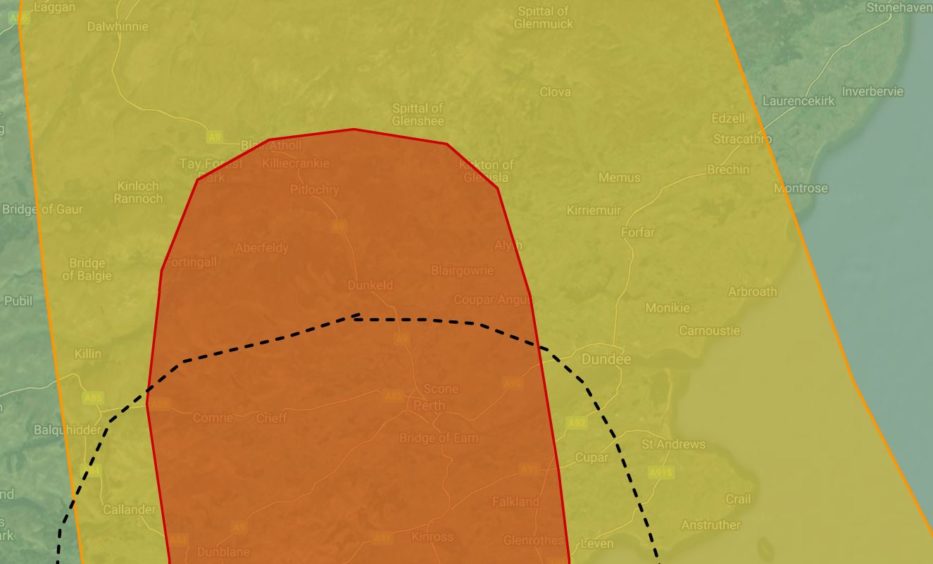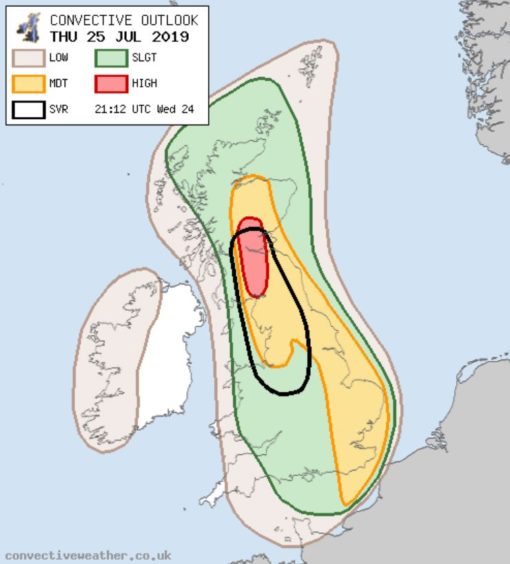 A threat for severe thunderstorms, covered by the black line, is in force for all of Perthshire south of Bankfoot and all of Fife west of Cupar.
Criteria for a severe thunderstorm is:
25mm or more precipitation in 3 hours or less
Hail greater than 2.0cm in diameter
Wind gusts greater than 55mph
Tornadoes
The forecaster added: "We classify a severe thunderstorm as one that poses a significant threat to life and/or property.
"This does not necessarily mean severe convective weather will occur in all parts of the highlighted area, but it indicates the potential for such an occurrence, even if quite localised."
Convective Weather says "a rather rare setup is expected to develop across the British Isles on Thursday."
The forecaster added: "A negatively-tilted upper trough will be located to the west over the Atlantic, placing the British Isles on its forward side with a shortwave rounding its base and lifting northwards during Thursday evening.
"Thunderstorms are expected to increase in coverage as they continue to drift northwards, with the best multi-model agreement by the time they reach southern Scotland – hence the inclusion of a high risk area.
"Strong deep layer shear, with some backing at the low-levels, suggests a couple of supercells will be possible, capable of producing very frequent lightning, large hail 3-4cm in diameter and, if storms can remain surface-based, the risk of a tornado or two.
"A SVR has been introduced to cover the threat of large hail, flash flooding and perhaps a tornado."
A moderate alert of thunder and lightning is predicted for the remaining parts of Courier Country, with a probability level of 45%-60%.

The Met Office has already warned of "sudden flooding" and more thunderstorms in Dundee, Angus, Fife and parts of Perthshire.
The forecaster has issued a yellow warning for thunderstorms across most of Courier Country, valid from 3pm Thursday until 4am Friday.
The Scottish Environment Protection Agency (Sepa) has also issued flood alerts for Dundee, Angus, Fife, and Perth and Kinross valid from Thursday into Friday.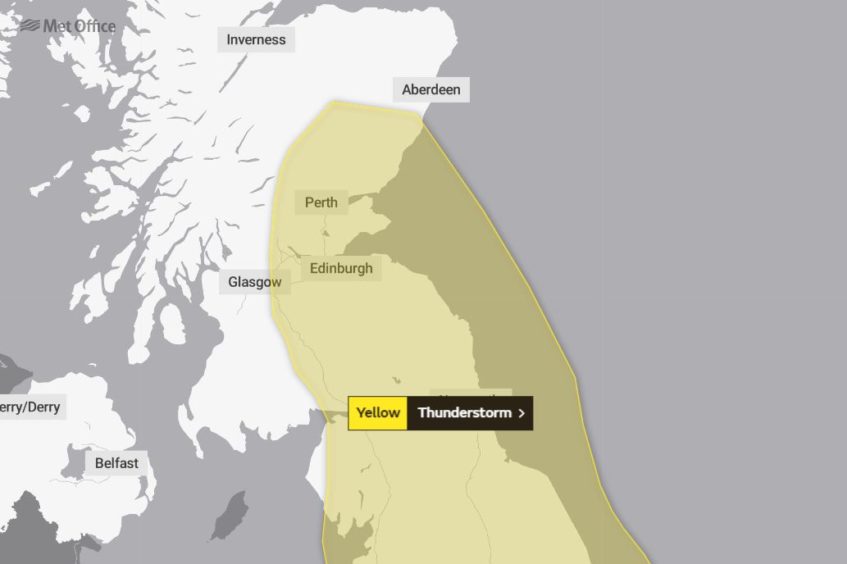 The warning says that potentially record-breaking temperatures on Thursday could sparking scattered thunderstorms later in the day, continuing overnight.
Met Office warns of 'sudden flooding' and more thunderstorms in Dundee, Angus, Fife and Perthshire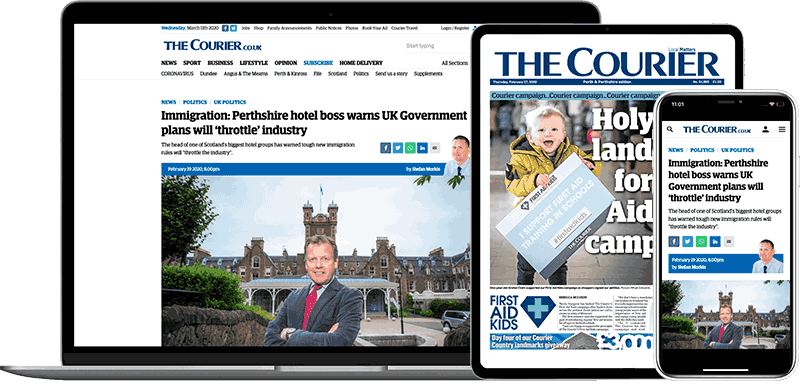 Help support quality local journalism … become a digital subscriber to The Courier
For as little as £5.99 a month you can access all of our content, including Premium articles.
Subscribe