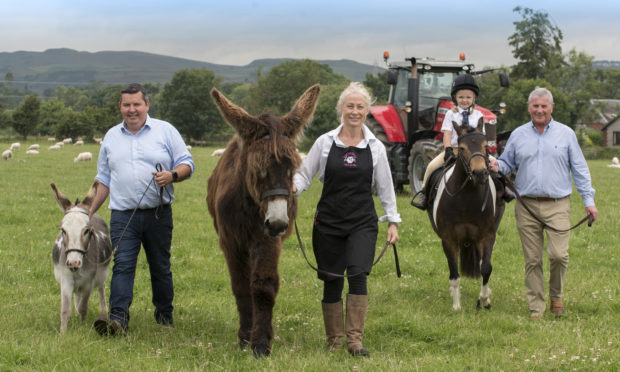 A giant two-year-old donkey called Hettie was in Errol on Friday to help promote next weekend's Perth Show.
The magnificent Poitou donkey currently stands at almost 14 hands and looks set to become Scotland's largest donkey as she could continue to grow for another 18 months.
Hettie is only one of four Poitou donkeys in Scotland and will be showcased at the Perth event for the first time this year.
Her owner, Aileen Charlton of Aylswood Rare Breeds centre at Lethendy, said: "She takes a lot of work to get her show ready.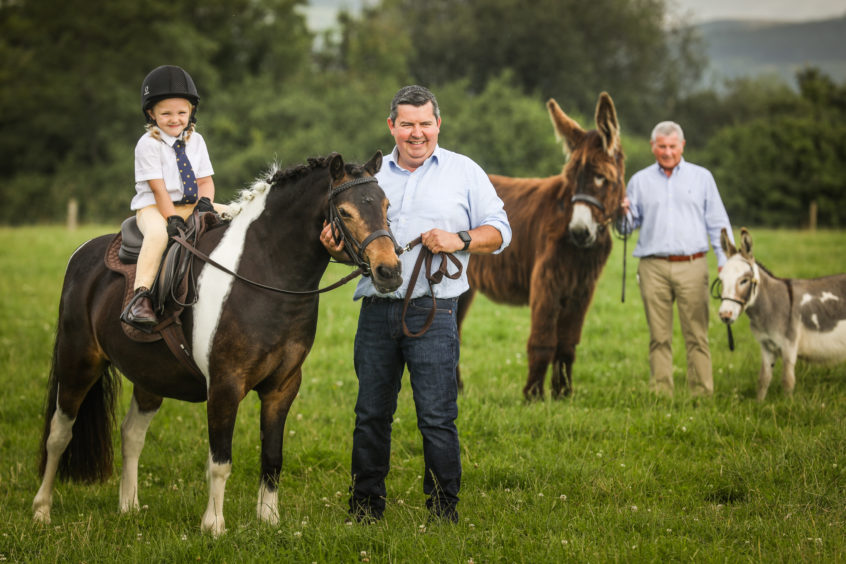 "She's like a Highland cow with long ears."
Perth Show will take place from Friday to Saturday, August 2-3, at South Inch.
Featuring its traditional agricultural shows this year's event will also bring some new additions including kids races in the main ring, a dog show in association with Dog Friendly Perthshire and a new bands competition with the Green Room.
Perthshire on a Plate will also be in attendance along with celebrity chefs Phil Vickery and Gary Maclean.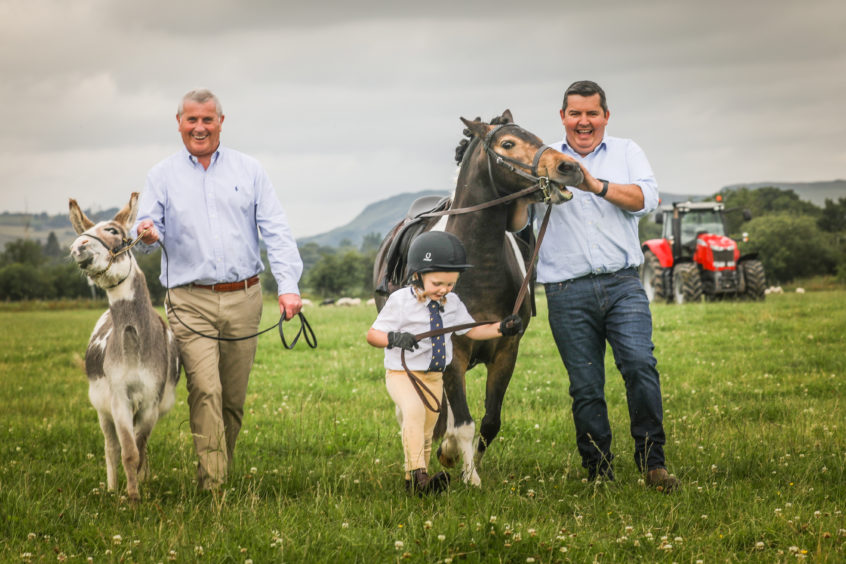 The Hereford Cattle Society is another big draw at this year's show which has a special significance to Perth Show chairman Donald McDiarmid.
Donald said: "We've got the Hereford Society show which is a big thing.
"It's the first thing I ever stewarded at so it's special to me that it's coming back when I'm chairman."