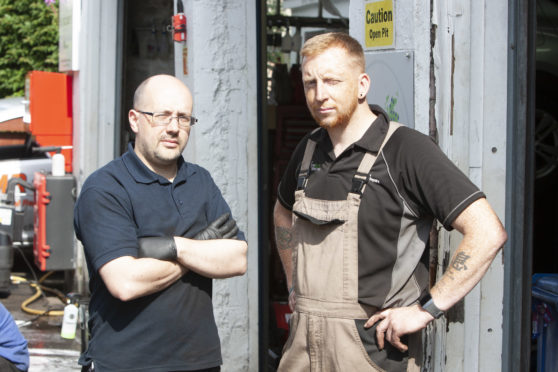 A man who was knocked down in an alleged murder attempt has been left with no income and reliant on the kindness of his Perthshire employer after struggling to work since the incident.
Ewan Burt was working at Bob's Mechanical Repairs in Birnam on January 14 when he suffered "life-threatening" brain injuries in an alleged hit and run attack.
Prior to the incident, the apprentice mechanic had been diagnosed with Charcot-Marie-Tooth (CMT) disease, a neurological disorder which leads to muscle wasting and the loss of sensation in the arms and legs.
Since the incident Ewan, 35, has been unable to carry out his apprenticeship and only returned to the workshop this week.
In an effort to help his employee, garage owner Robert McMahon, 39, has started a fundraising campaign.
He said Ewan was more like "a son" than a worker and he did not want to think of him struggling financially because he had been unable to work.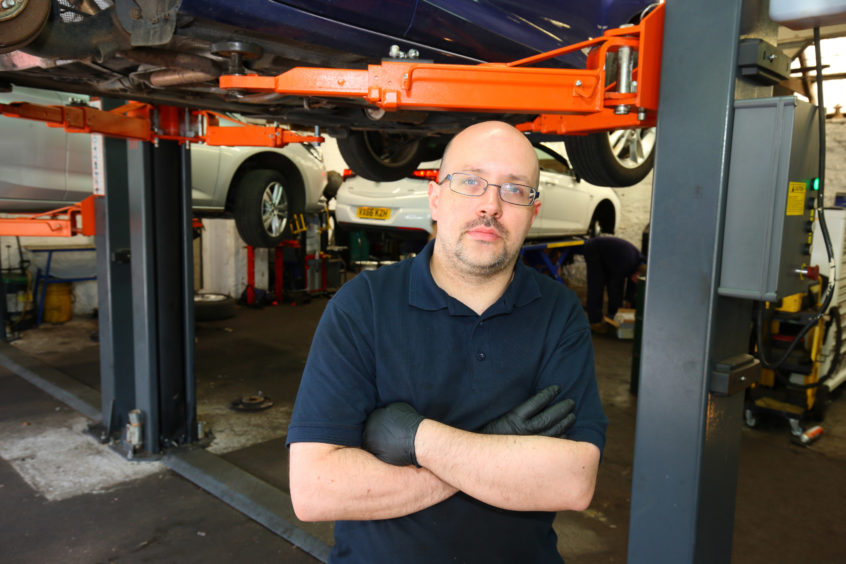 Robert said: "At the time his injuries were life threatening.
"He had a really bad head injury and he was touch and go for a wee while.
"It was a brutal injury but he's getting better.
"This is his first week back for a long time.
"It's not the same Ewan but he is getting there – and he's here to tell the story.
"The reason we're getting this fundraising going is that Ewan hasn't had any money for about six months through no fault of his own."
Before the incident Ewan had struggled to find work due to his condition. However, his love of cars shone through and Robert decided to give him a chance at an apprenticeship.
The garage boss said it was the right move for both of them and Ewan quickly became a valued member of the team.
Robert said: "We gave him the opportunity to try and be a mechanic. He came for work experience and we just fell in love with him.
"No matter who he meets, he just melts their hearts, he's just one of those guys.
"He's got CMT and the doctors say he shouldn't be working but he wants to work."
Police Scotland said a man had been charged with attempted murder in connection with an alleged incident at the petrol station forecourt at Bob's Mechanical Repairs in January.
To donate to Ewan's cause visit www.gofundme.com/f/ewan-burt-bobs-mechanical-repairs?