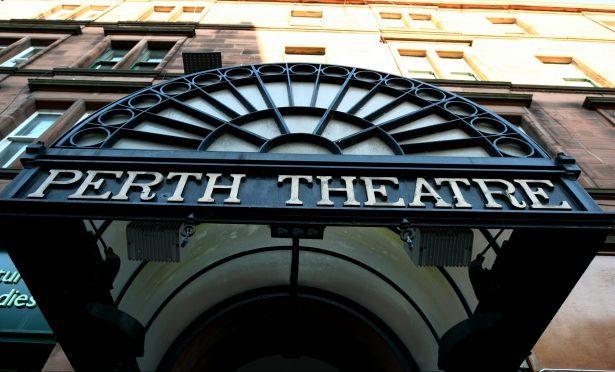 There was an unscripted bit of drama at Perth Theatre's grand re-opening in late 2017.
The first performance in more than four years took a surprise turn when a fire alarm went off, forcing an evacuation of the Edwardian auditorium.
Once the show resumed, firefighters were invited onto the stage for an impromptu scene with the pantomime dame.
It was a great bit of.. well, theatre. And it showed how venue operators Horsecross Arts could roll with the unexpected, and make the most of what could have been an embarrassing situation.
But while audiences applauded the magic happening onstage, things were getting tense behind the scenes.
And the true extent of Horsecross's troubles is now becoming clear.
Last week, Perth and Kinross Council was forced to fast track emergency funding to the organisation, to ensure that staff got their wages.
There has also been a change-around at the top, with culture chief Fiona Robertson installed to take things forward.
The theatre and its sister venue Perth Concert Hall are known for their slick productions, so it may have surprised many to hear that the team behind them was struggling financially.
Its a complex situation, but effectively bosses didn't get the bounce they were expecting when the theatre re-opened after its £16.6 million make-over.
The day before the council announced its bail-out last week, Horsecross launched a bid to get more teenagers into classical music, by offering free tickets to under 18s for piano recitals.
Trying to create a new audience for the classical shows that form such a large part of the theatre's offering is an ambitious move, but wouldn't it be easier and more lucrative to bring in more shows – bands and comedians – that would traditionally appeal to that age-group in the first place?
There is also the issue that 80% of tickets are bought by people who live within 30 minutes of the theatre, while – even more worryingly – about 70% of all attendees have only visited once.
It's obvious that some big changes need to be made and there could be turbulent times ahead.
But with the right plan, there's nothing stopping Perth Theatre from keeping its place at the beating heart of the city's cultural transformation.