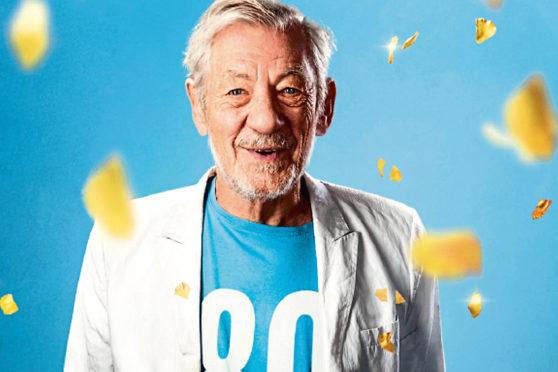 Gandalf will be making a surprise return to the Shire tomorrow after Perthshire Pride organisers announced Sir Ian McKellen will be their VIP guest at this year's festival.
The actor confirmed he would be attending Saturday's festival during his one-man show at Dundee Rep this afternoon.
The Perthshire Pride team launched a campaign last month to Bring Gandalf Back To The Shire in the hope of enticing the Hollywood star and LGBT+ activist to their parade.
Claire McKenzie, co-chairwoman of Perthshire Pride, said she was "buzzing" after the Lord of The Rings Star confirmed he would show up, and give a speech.
Claire said: "It's brilliant. We're so excited.
"He had a matinee show at Dundee Rep and he just announced it himself.
"So it's now confirmed. We did it.
"He's going to lead the parade with the Perthshire Pride team and he's going to do a speech.
"We don't know what his speech is about so it will be a surprise to us as well.
"We're absolutely buzzing. I won't sleep at all tonight."
Claire said she and her other co-chairperson had been hopeful Sir Ian might make an appearance but did not know for certain until this afternoon.
She said: "We only got confirmation this morning but we still weren't 100% sure until he announced it.
"It's great. There was a bit of a dampener today with the weather but we've got this and it had elevated everyone back up."
The Perthshire Pride Parade will leave South Inch sharp at noon and head along Tay Street towards Horsecross Plaza.
Sir Ian, one of the founding members of the Stonewall UK charity, will make his speech to the crowd at 1pm, before the festival begins.
In addition to having a world famous actor to spread a little magic, Perthshire Pride-goers will be encouraged to go for a Guinness World Record attempt on Saturday.
Organisers want as many people as possible to turn up and participate in their Gaylidh – gay ceilidh – at the Outdoor Stage at 4pm on Mill Street.
A spokesperson for Perthshire Pride said: "Let's celebrate our roots while embracing a more inclusive future, where boys can dance with other boys, where girls can be the leaders, and where non-binary people don't have to choose a team."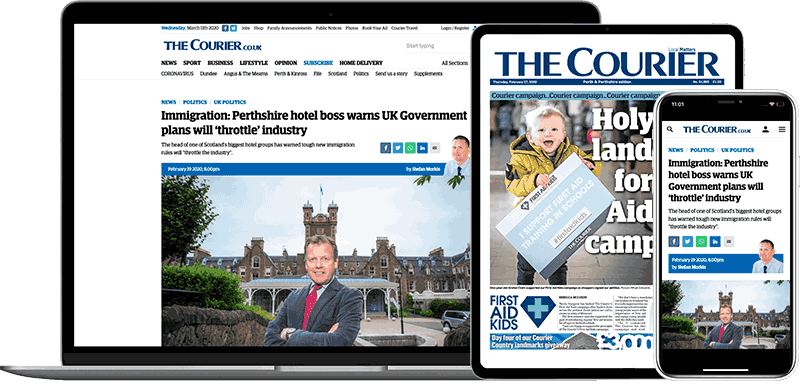 Help support quality local journalism … become a digital subscriber to The Courier
For as little as £5.99 a month you can access all of our content, including Premium articles.
Subscribe