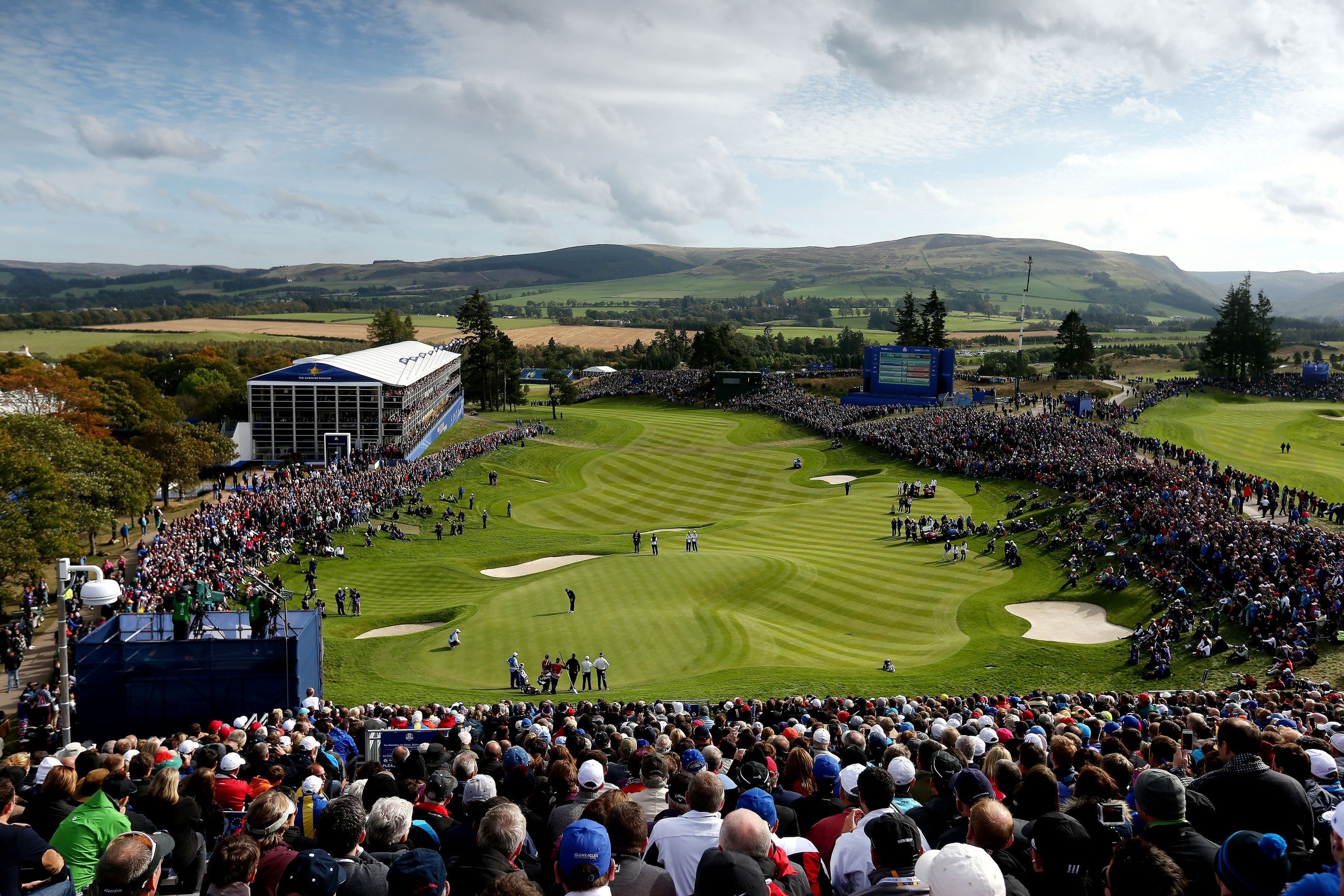 Perth's McDiarmid Park will be used as a temporary park-and-ride facility as part of an extensive travel plan to keep traffic flowing during the Solheim Cup.
Transport Scotland has released details of a wide-ranging strategy to avoid congestion when up to 100,000 golf fans descend on Gleneagles next month.
The event, which runs from September 13 to 15, is the biggest competition in women's golf and is expected to attract a global audience of more than 600 million.
The new travel plan, which will see part of the A823 closed, is based on a model used for the 2014 Ryder Cup.
Scotrail will increase services to and from the area, while priority pre-booked parking will be set up at Glenealges for more than 4,000 vehicles.
As well as St Johnstone's McDiarmid stadium, a second park-and-ride scheme will be set up at Castleview, Stirling.
Cabinet Secretary for Transport Michael Matheson said: "Scotland has rightly earned an excellent reputation for hosting major events like the Commonwealth Games, Ryder Cup and last year's European Championships.
"Transport and travel planning has been a key aspect of their successful delivery, and the Solheim Cup will be no exception."
He said: "Once again we are relying on spectators, neighbouring communities, and also the wider public to take heed of travel advice and play their part in enhancing our reputation for staging these types of events which really put Scotland on the map."
Perth and Kinross Council leader Murray Lyle has thanked the community around Gleneagles for its patience.
"An event of this kind takes an enormous amount of planning and co-ordination especially with regard to transport planning and I would like to thank everyone who is contributing to bringing the Solheim Cup to fruition," he said.
"Not only does this tournament put us on the map for a new generation of visitors from across the UK and Europe, it also provides a boost to the economy locally and across Scotland."
The A823 will be shut from Station Road to Orchil Road, with diversions in place. No other road closures are planned, although traffic on the A9 will be slowed adjacent to the course to allow for an increased volume of cars moving on and off the trunk road.
Police Scotland Chief Superintendent Suzie Mertes, one of the senior officers responsible for policing the event, said: "Planning has been taking place over many months to ensure that a safe and successful event is once again delivered."