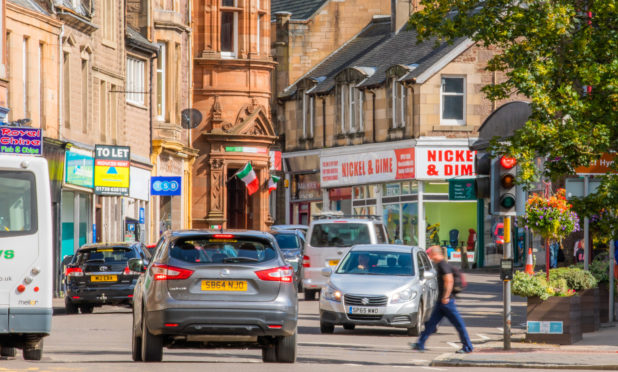 NHS Tayside cannot say whether it took part in a consultation on radical plans to fight pollution at an air quality blackspot in Perthshire.
Senior health officers were invited to have their say on a multi-pronged strategy to reduce worryingly high pollution levels in Crieff town centre.
The proposed action plan includes 30 measures, including a suggestion drivers who leave their engines idling should be fined.
Members of Perth and Kinross Council's environment and infrastructure committee approved the draft scheme and will now look at which measures should be prioritised and taken forward.
However, councillors raised concerns no one from NHS Tayside had appeared to contribute to the six-week consultation, held earlier this year.
SNP group leader Dave Doogan said: "I can see we have had a response from SEPA, Tactran and Crieff Community Council, but I cannot see a response from NHS Tayside about this compelling public health issue in Tayside."
Kirsty Steven, principal officer for environmental health, told the committee: "There were a number of people who were contacted at NHS Tayside as part of the consultation, including Jackie Hyland (public health medicine consultant), Crieff Medical Centre and the chair of the Health and Social Care Partnership at Ninewells o we hoped that we had captured the majority of relevant people there.
"But we are not able to establish if they responded or not. The reason for that is, we actually anonymised the consultation to try and encourage those to respond."
She said: "In hindsight, perhaps with formal agencies, it would have been better not to have done that."
Mr Doogan said: "I accept that an anomaly exists, but we need to establish if they responded.
"If they haven't, we need to compel them to respond because this is one of the most significant public health issues in Perth and Kinross, and therefore Tayside, and if they are not concerned with that then we have to challenge them about it."
After the meeting, a spokeswoman for NHS Tayside was unable to confirm whether anyone from the organisation had taken part in the exercise.
She said: "NHS Tayside's public health team worked in partnership with Perth and Kinross Council on the air quality action plans.
"Improvement in air quality and the implementation of the Cleaner Air for Scotland strategy is among the priorities of the Tayside Joint Public Health Protection Plan 2019-2021."
Only six people provided written responses to the council, while fewer than 70 filled out an online questionnaire.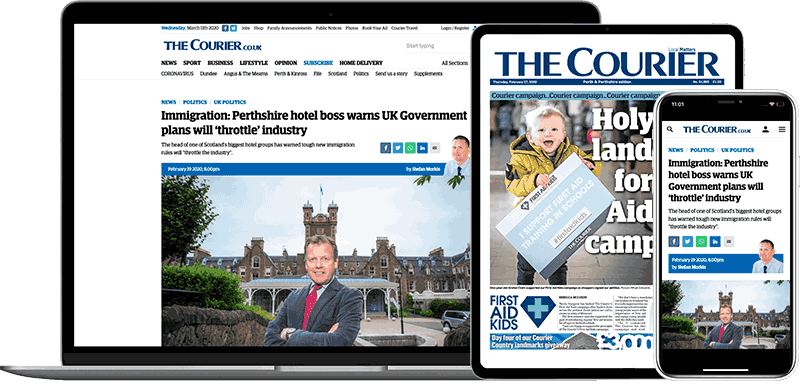 Help support quality local journalism … become a digital subscriber to The Courier
For as little as £5.99 a month you can access all of our content, including Premium articles.
Subscribe