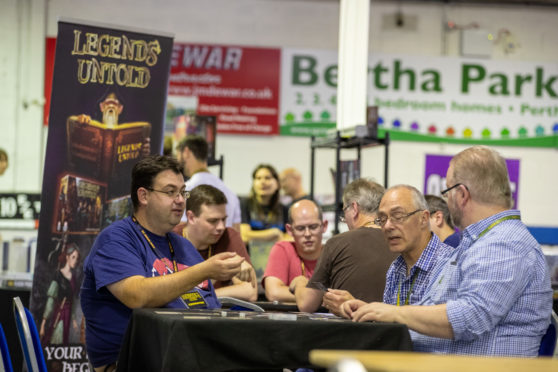 Thousands of games fans descended on Perth at the weekend for the second annual Tabletop Scotland Convention.
The event drew more than 2,000 people to the Dewars Centre to do battle in a variety of board games, card games and role-playing games, with participants coming from as far afield as Canada to take part.
Director David Wright said he was delighted with the attendance across the two-day programme.
"I know on Saturday we had over 1,100 people," he said. "I don't know the numbers for today but we had more than 600 pre-sale tickets and we had 200 Sunday tickets printed and we ran out and had to start giving out weekend passes.
"Last year on the Saturday we had over 800, so it's an increase of 300 – more than a third – which is amazing for what is our second year ever.
"Our attendees have come from across the UK, some have come from France, Germany, Netherlands and Spain purposely for the event, and we've had a few from North America who were over here anyway.
"I'm delighted by the numbers because I've been wanting to do this for years – last year we were the sixth biggest convention in the UK."
Mr Wright revealed the team had already started planning to bring the convention back to Perth for a third year.
"We've already booked the venue," he said. "We just haven't announced the dates yet – we'll probably do that in a couple of days."
He had also hoped to break a world record for the most lanyards worn by a single person but had to settle for cash donated to charity after the bid failed.
"We chose to support Macmillan this year," he said. "To do that we wanted to have a charity drive.
"Last year there was a photo of me on Twitter with loads of lanyards round my neck and one of the attendees said we should try and break the record.
"The World record is 300. I don't have 300 but for every lanyard round my neck there's been at least a £1 donation and that adds up.
"I'm comfortable with not getting the record, raising the money is what counts."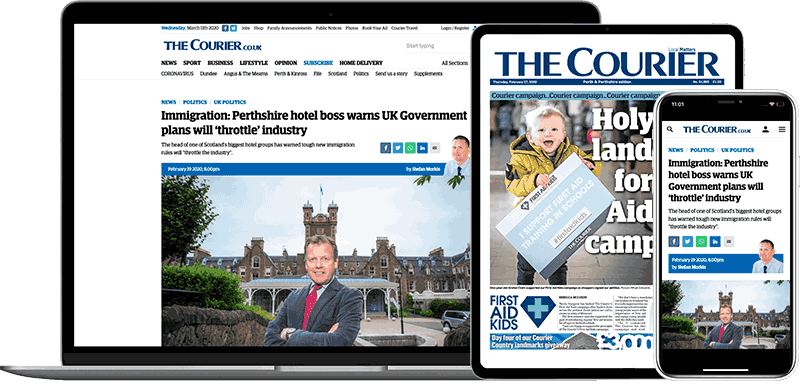 Help support quality local journalism … become a digital subscriber to The Courier
For as little as £5.99 a month you can access all of our content, including Premium articles.
Subscribe