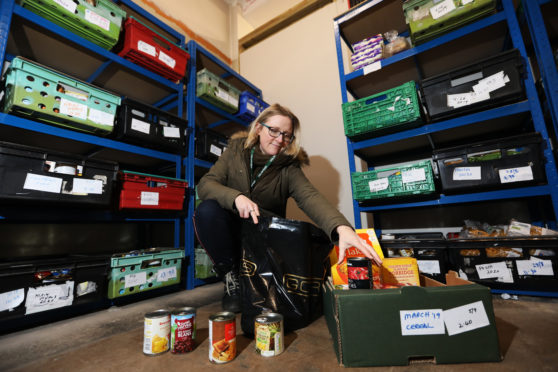 A lifeline foodbank service is for the first time running out of emergency supplies to feed thousands of families living in crisis.
The Perth and Kinross charity has been forced to dig into its reserves this summer to replenish stock – despite securing around 50 tonnes worth of donations a year.
The number of people that the city centre service supports has rocketed to nearly 6,000, a 17% rise from last year.
Challenges facing the Foodbank were outlined at the annual meeting of the Perth Citizens Advice Bureau on Friday.
Project coordinator Eleanor Kelleher said: "In our first year, we fed just over 1,400 people.
"Last year, the figure was more than 5,000.
"We are unusual for a charity, in that our aim is to close our doors.
"We had hoped to be able to shut within the first couple of years, but it is becoming an increasing issue and we are feeding more and more people every year."
Last Christmas the city centre charity had been able to stockpile products as they had a surplus of donations but now volunteers are running out of some items.
Ms Kelleher said: "Due to a yearly increase in demand for our services, we now give out more than we can take in.
"We have been forced to eat into our residual stock and in the past few months, we have run out of certain items.
"Although we have very generous and loyal people who donate food to us regularly, we are actually finding that the amount of food going out is exceeding the amount we are bringing in.
"Since May, the foodbank has spent £2,000 to recover stocks. This is the first time this has happened, so we are now concerned about where we are going to get the extra food from and how we are going to manage to keep feeding the people that need us."
The group, based at the Cutlog Vennel next to Perth Theatre, costs up to £40,000 to run each year.
Ms Kelleher said that publicity surrounding a recent financial crisis had prompted an upsurge of donations, as well as four years of funding from Perth and Kinross Council.
A study showed that most people who used the service had been affected by delays to their benefits, or sudden changes to their financial status.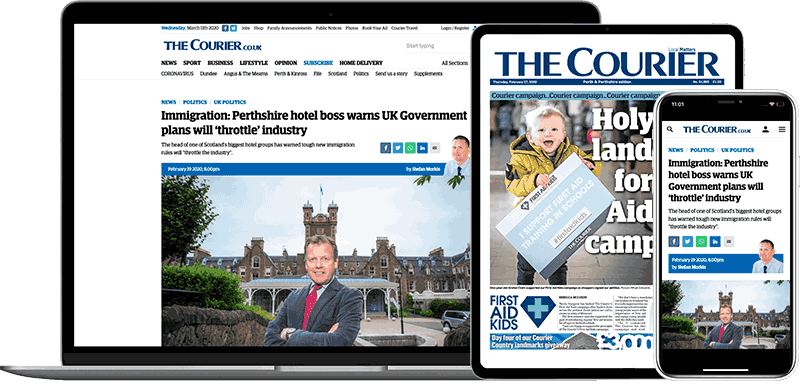 Help support quality local journalism … become a digital subscriber to The Courier
For as little as £5.99 a month you can access all of our content, including Premium articles.
Subscribe