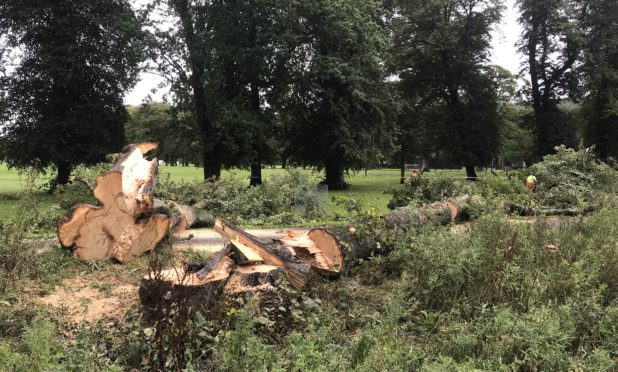 An outbreak of diseases has prompted emergency tree felling in Perth and Fife.
Work is under way to remove scores of infected and dangerous trees at the Fair City's South Inch park and the ancient Keil's Den wood, near Lower Largo.
Perth and Kinross Council said lime trees on the edge of the city centre site were affected by a shelf or bracket fungus, which causes basal decay.
Crews were called to the park to remove three giant trees, that had become a danger to the public.
They are next to a popular walking route, and concerns were raised they could fall onto a footpath or nearby road.
A large area of the grounds has been cordoned off while checks are carried out on other trees in the vicinity.
A local authority spokeswoman said: "A number of trees in his area, beside the Craigie Burn are effected by fungus and their condition is being monitored.
"Three of the trees presented an imminent risk to public safety and have been felled. The council plans in the future to replant the row of trees that are being removed."
Woodland Trust Scotland has confirmed dozens of ash trees will have to be removed from Keil's Den.
They have been affected by Chalara ash dieback, a disease which is spreading rapidly throughout the country and has also been reported in Perth and Kinross.
The trust's George Anderson said infected trees can be hazardous, particularly when they are next to roads or paths.
"Unfortunately, Chalara is now affecting most of the ash trees at Keil's Den, with many of them suffering from between 60 to 90 per cent dieback.
"We have made the difficult decision that we now need to fell all ash trees with advanced dieback that are within falling distance of the road and paths.
"Felling trees is something we prefer to avoid, but this is a question of public safety."
Mr Anderson said: "We have marked a number of individual trees with blue crosses, but we also propose to fell the ash trees in two blocks."
Felling will get under way later this month, and plans are being drawn up to replant native trees – not including ash – at the affected site next spring.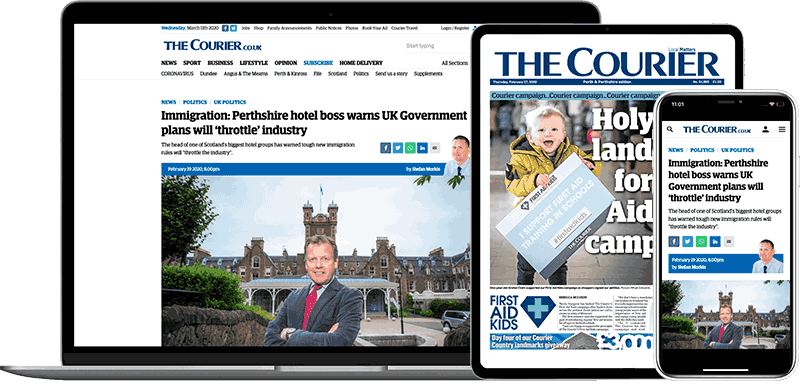 Help support quality local journalism … become a digital subscriber to The Courier
For as little as £5.99 a month you can access all of our content, including Premium articles.
Subscribe