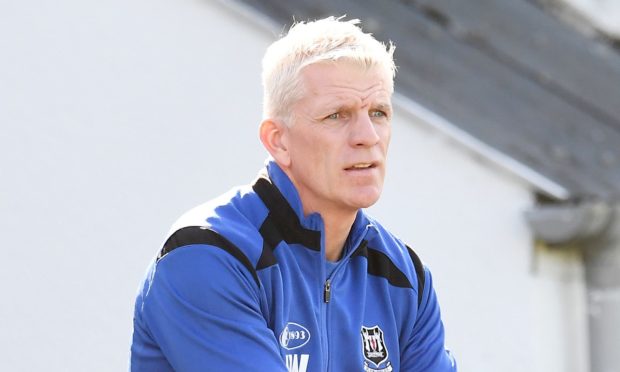 Forfar Athletic manager Jim Weir is on the hunt for an unknown Crieff man who came to his rescue following a horror crash on the M9 motorway on Monday night.
The former St Johnstone captain says its a "minor miracle" he escaped serious injury and he wants to thank the Good Samaritan for going to his aid.
Jim, who lives in Perth, was returning from training at Stenhousemuir with coach Barry Sellars when they were involved in a head-on collision at around 9.15pm.
The pair were rushed to the Forth Valley Hospital in Larbert but in the moments following the crash they were helped from their car by a man they know only as Martin from Crieff.
Jim says they never got a chance to thank him properly at the time and they were keen to express their gratitude now they are both on the mend.
Jim said: "He was first on the scene but I never got his surname.
"He helped us both out the car and he put us into his car and kept us out of trouble until the ambulance arrived.
"Most people just want to get home at that time of night but he stayed. He phoned my partner and his partner to say he would be late home.
"I didn't get a chance to thank him when the ambulance arrived."
Jim can't remember what Martin does for a living but reckons he was in his mid-50s and has asked anyone who might know him to get in touch on Facebook so he can thank him personally.
He and Barry are recovering at home following the crash.
Jim said: "I've hurt my neck and my back but luckily it's nothing more serious – it's a minor miracle.
"Thanks to everyone for the kind messages."
The driver of the other vehicle also escaped serious injury.
Forfar Athletic released a statement saying the club will take medical advice before the pair can return to the dugout.
It said: "Both Jim and Barry have suffered fairly severe whiplash injuries as well as more than a few cuts and bruises but when one sees the photographic evidence they are both lucky to not have sustained more serious injury.
"Knowing both, they will be keen to be in the dugout no doubt come Saturday afternoon, but they will also take the required medical advice we are sure before any firm decision is made.
"Thankfully the driver of the other vehicle also escaped serious injury.
"All 'Loons' supporters will we are sure be wishing Jim and Barry all the best following this harrowing experience and also a speedy recovery to full fitness."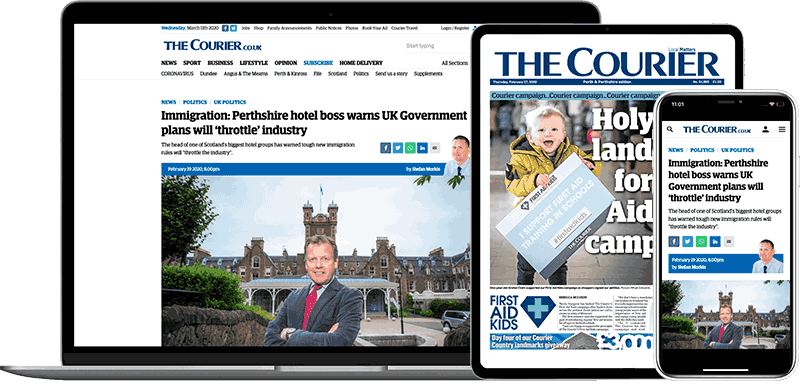 Help support quality local journalism … become a digital subscriber to The Courier
For as little as £5.99 a month you can access all of our content, including Premium articles.
Subscribe