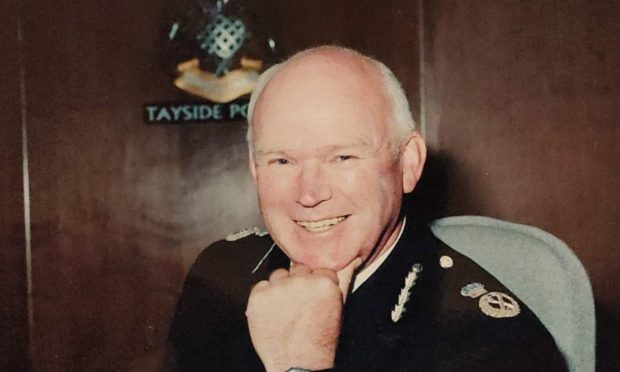 Former Tayside Chief Constable Bill Spence has died at his home in Angus following a short battle with cancer, at the age of 76.
North-east born Mr Spence left school with no qualifications but rose through the ranks during a varied Scottish police career of almost 40 years to hold the top post in Tayside until his retirement in 2000.
Awarded the Queen's Police Medal in 1989, the popular figure described policing as a unique job which he loved, regarding it a privilege to serve the communities he worked in.
Dundee Lord Provost Ian Borthwick led tributes to him, describing the former Chief Constable as "a genuinely good man".
Daughter Shona McLeod described her dad as a strong, kind, gentle man who she never saw get angry.
She said: "Dad's condition deteriorated rapidly but we were lucky that he was able to die at home surrounded by his family.
"He believed it was a privilege to serve with the police. He was very proud of his career which grew out of his love to serve."
Born and raised in Ellon, Aberdeenshire, Mr Spence began his police career as an 18-year-old with the then Renfrew and Bute Constabulary, stationed in Paisley and then Rothesay.
He gained an Open University degree and then a law degree at Strathclyde University whilst serving as a young officer.
Mr Spence arrived in Tayside from Strathclyde Police in 1988 when he was appointed deputy chief constable, going on to assume the top post in 1995.
His passionate pursuit of new technologies saw Dundee becoming the centre for the first DNA testing lab in Scotland and Mr Spence also led moves to install CCTV across the region, as well as the addition of a police helicopter to the region-wide crime-fighting capability.
Throughout his tenure, the Tayside crime rate saw an annual fall and he introduced initiatives including crime reduction targets following his secondment to the Swedish police during the Euro '92 football championships.
A keen gardener and enthusiastic caravanner, Mr Spence remained heavily committed to charity work following his retirement, particularly that of the Order of St John Scotland.
He founded the organisation's first team of emergency First Responders in Angus and spearheaded efforts to site defibrillators around Dundee and Angus.
In 2016, Mr Spence was invested as a Knight of the Order of St John, an honour he said ranked as one of his proudest achievements alongside the Queen's Scout Award from his younger day.
He was also honorary vice-president of the Tayside branch of the Retired Police Officers Association Scotland.
Branch secretary, Matt Hamilton described Mr Spence as a "highly respected chief constable who had a great strength of character, an incisive mind and a political awareness that ensured Tayside Police was respected as one of the most innovative forces in Scotland during his tenure."
Mr Spence, who was diagnosed with cancer in January, is survived by his wife, Hazel, daughters Shona and Maureen and four grandchildren.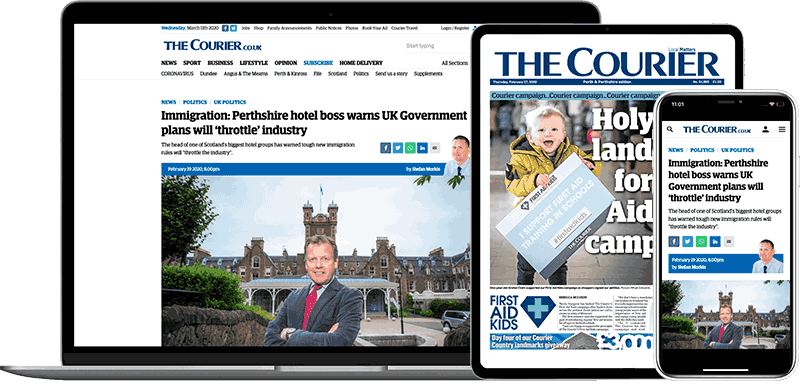 Help support quality local journalism … become a digital subscriber to The Courier
For as little as £5.99 a month you can access all of our content, including Premium articles.
Subscribe