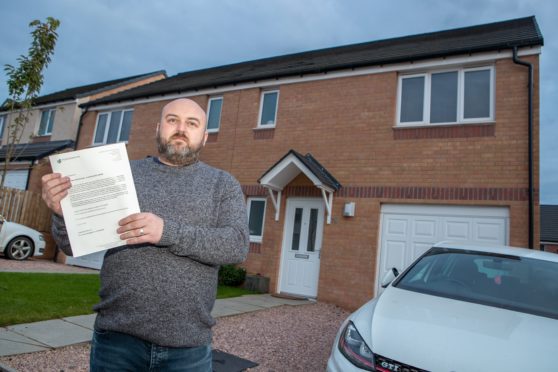 A homeowner in a crisis-hit Kinross estate has lambasted developers after residents were told their homes might not be properly fire-proofed.
Neil Duncan bought his house at the Lathro Farm site from Persimmon Homes on August 30 last year and says he has had to put up with a litany of problems including the smell of raw sewage and inadequate insulation.
On Wednesday he received a letter from the developers informing him that timber cavity barriers in his roof may not have been properly installed and that this presented a potential fire risk.
Mr Duncan said it felt like the last straw.
"It's been brutal. If you didn't laugh you'd cry," he said.
"You're lying there in your bed with your wife and your son in the house and they're telling you not to worry."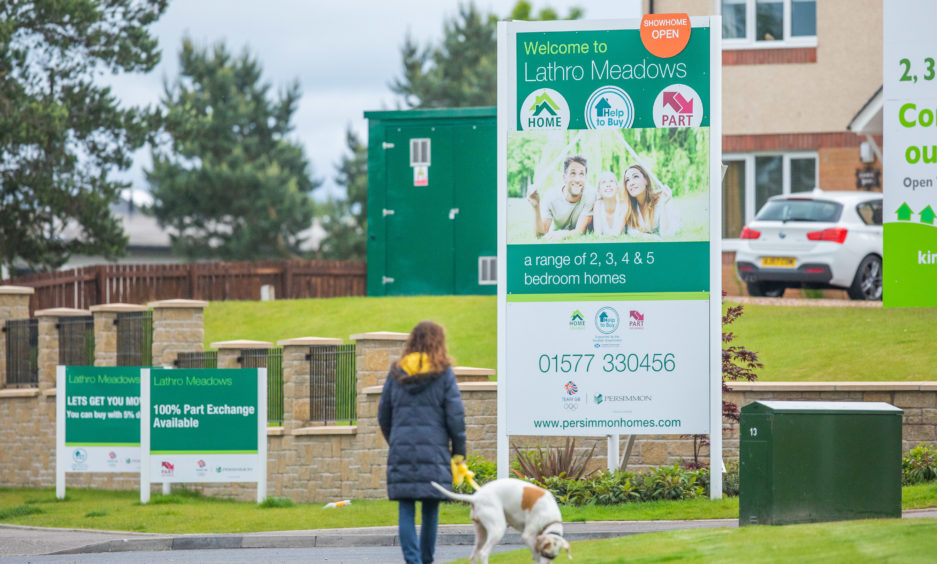 The maintenance engineer said workers had been sent out repeatedly to fix a faulty back door, there was nowhere on the nearby streets for people to park and the sewage smell in the house was so strong he has stopped his grandchildren visiting on occasions.
"Our en suite smells of sewage and this letter yesterday was the icing on the cake," he said.
"The whole site is disgraceful and the customer care is non-existent."
The letter from Persimmon Homes told residents the firm had recently become aware that some cavity barriers had not been correctly installed and that it would be carrying out checks as a "precautionary measure".
Earlier this month the company was fined £1,000 by Perth and Kinross Council over a breach of condition relating to tree protection on the site.
In June, the local authority fenced off streets at the estate, where homes start at £150,000, because they had been built by without proper consent.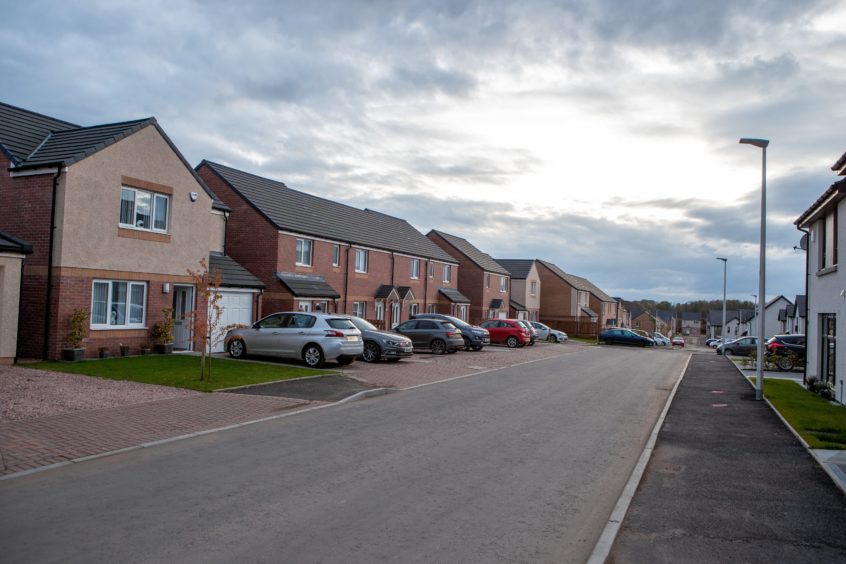 Days later the council warned owners the properties had been unlawfully occupied because the required documentation was not in place.
A spokesperson for Persimmon Homes said: "(We) recently became aware that some timber frame properties at Lathro Meadows have not had cavity barriers correctly installed.
"As a responsible company Persimmon Homes is undertaking precautionary action to extend its inspections."
The spokesperson added that the developers  were "completing works to the onsite drainage network to ensure that it conforms to Scottish Water standards for adoption" and that this should deal with the sewage smell.
Persimmon won consent for its 300-home masterplan for the site four years ago and work is well underway on the first wave of houses. The firm lodged fresh plans for nearly 200 homes in July, more than 80 more than it had originally envisaged for phase two of construction.