Perth Christmas lights switch-on: Full timetable of events as city gets ready for biggest event of the year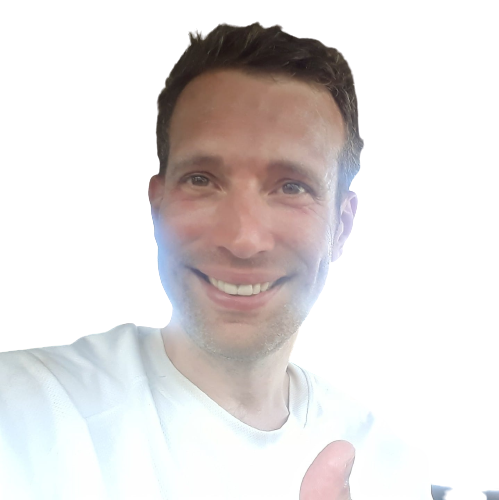 By
Stephen Eighteen
Preparations are under way for one of the biggest days on the Perth calendar, the Christmas lights switch-on.
Saturday November 16 is set to be a day of celebration in the Fair City, with a parade, fireworks display and three stages of entertainment from acts to suit all tastes.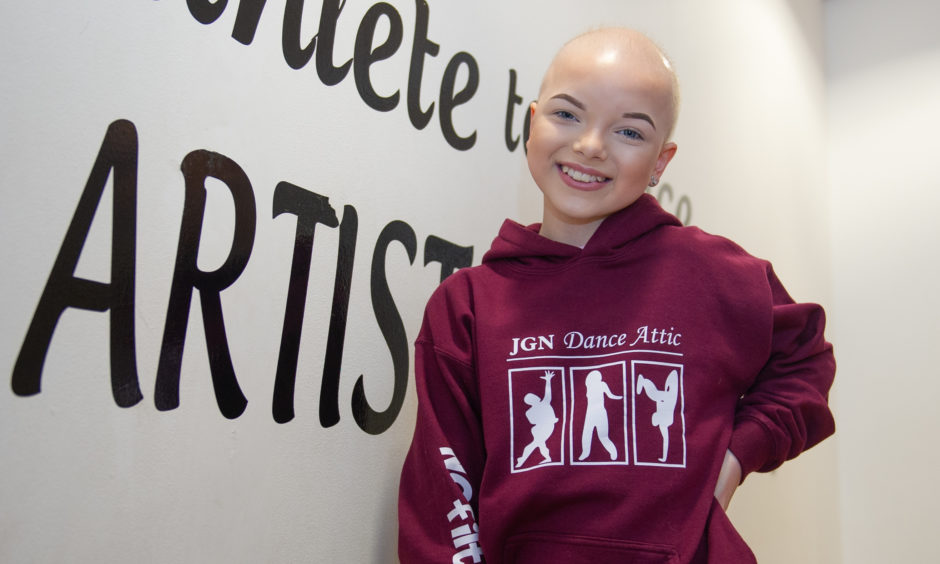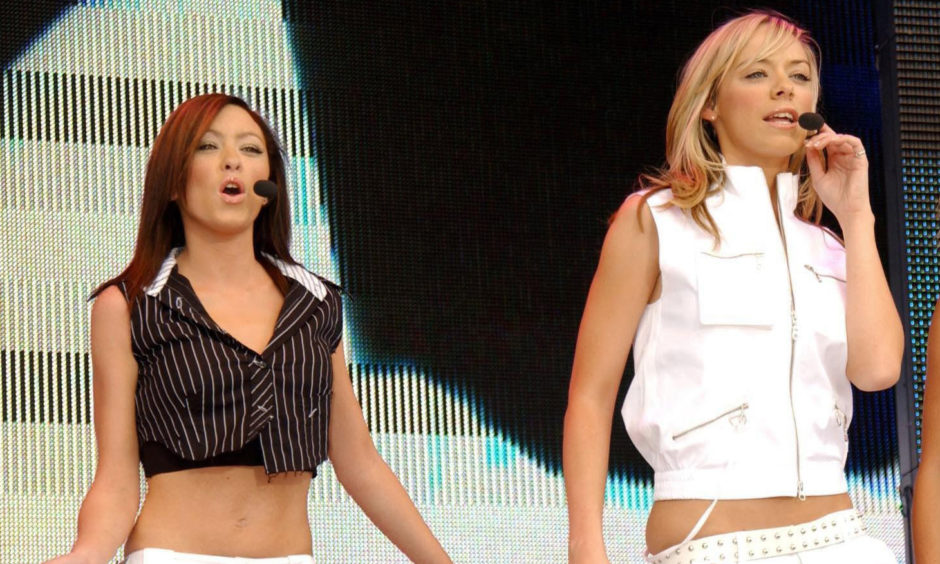 The main stage, compered by Stephen Mulhern, will host star-studded acts including Basil Brush, Atomic Kitten, Dario G and Nina Nesbitt.
The King Edward Street stage will give local community groups the chance to show off their talents, with the children's stage offering family fun in the afternoon before reopening at 6.45pm with non-child entertainment.
Our guide below gives you all need to know about the event, which is part of Perth Winter Festival.
Timetable
Parade and lights switch-on
The Christmas Parade starts from Thimblerow car park at 5.30pm and will wind its way down to the main stage on Tay Street where local youngster Lily Douglas and Provost Dennis Melloy will switch on the Christmas Lights at 6.15pm.
The switch-on will be followed by an impressive fireworks display over the River Tay.
Main stage, Tay Street
2pm – Main stage opens
2pm – 2.30pm – The McAndrew's Sisters
2.45pm – 3.45pm – Last Orders
3.45pm ­– 4.45pm – Boomin
4.50pm – 6.05pm – The Giants of British Rock
6pm – Principles Arrive from Parade
6.15pm – Lights Switch On & Fireworks
6.25pm – 6.40pm – Stephen Mulhern and Basil Brush
6.40pm – 7.10pm – Atomic Kitten featuring Natasha Hamilton and Liz Mclarnon
7.10pm – 8.05pm – Winter Clubland Classics hosted by Dario G, N Trance and Alice DJ
8.05pm – 8.35pm – Nina Nesbitt
End – Lionel Vinyl & Stephen Mulhern Closedown
Children's stage, Horsecross Plaza, Mill Street
Opening hours: 12noon – 5pm. Stage re-opens, not as the children's stage, at 6.45pm
12noon – Introduction by Mark Conroy, compere
12noon – 12.20pm – Cobblers the Clown
12.25pm – 12.55pm – Basil Brush
1pm – 1.30pm – Chloe Ashe
1.35pm – 2.50pm – Mother Goose
2.55pm – 3.25pm – It's Chico Time
3.30pm – 4pm – Basil Brush
4pm – 4.30pm – The Julie Young Dancers
4.35pm – 5.15pm – Christmas Pop Party
Evening performances (not as children's stage)
6.45pm – Introduction by Mark Conroy, compere
6.45pm – 7.25pm – Woodrow Wilson
7.30pm – 8.30pm – Lee Memphis King as Elvis: The Vegas Show
King Edward Street Stage
12noon – Introduction by Colin Baird, compere
12.05pm – 12.20pm – Inspire Dance Studios
12.25pm – 12.45pm – Alan Sweeney
12.50pm – 1.05pm – Layla Cooke
1.10pm – 1.30pm – Fair City Baton Twirlers
1.35pm – 1.50pm – Ad–Lib Youth Performers
1.55pm – 2.05pm – RG Dance
2.10pm – 2.30pm – Perth College
2.35pm – 2.45pm – CC Dance
2.50pm – 3.05pm – Ad–Lib Adult Performers
3.10pm – 3.25pm – Letham Majorettes
3.30pm – 3.45pm – Perth Amateur Operatic Society
3.50pm – 4.05pm – Phoenix All Stars
4.10pm – 4.30pm – Will from Sweeney Todd
4.35pm – 5pm – Dynamic Dance
Evening performances
6.45pm – 7.30pm – Mike Lee
7.35pm – 8.30pm – Boomin
Hosts and acts
Stephen Mulhern
Stephen Mulhern is a presenter, entertainer, and magician, best known for presenting television programmes for ITV, including Britain's Got More Talent, the behind the scenes support series from Britain's Got Talent. He also co-hosts the Sunday breakfast programme on Heart Radio, alongside Emma Willis.
Atomic Kitten
Throughout the noughties, Atomic Kitten flew the flag as the biggest girl group in Europe, selling over 8 million records and selling out arenas globally. This feisty and fun-loving pop group had a number of Top 10 Hits, including 'Right Now', 'See Ya', 'I Want Your Love', 'Whole Again', and a cover of The Bangles 'Eternal Flame'. Atomic Kitten original members Liz McClarnon and Natasha Hamilton are alive and purring and ready to take you on a high octane journey through all their hits.
Nina Nesbitt
Nina is a Scottish singer and songwriter best known for her single "Stay Out" and her wonderful cover of Fleetwood Mac's "Don't Stop" for the John Lewis advertising campaign. Her first EP "The Apple Tree" was released in April 2012 and in February this year Nina released her second studio album "The Sun will Come Up, the Seasons will Change".
Dario G
Dario G is the stage name of English musician Paul Spencer. Dario G was originally a trio, who are best known for their 1997 hit "Sunchyme", which reached number 2 on the UK Singles Chart. The group formed in Cheshire, England and consisted of three DJs and producers Scott Rosser, Paul Spencer and Stephen Spencer.
N-Trance
N-Trance is a British electronic music group who were formed by Kevin O'Toole and Dale Longworth in 1991. The group has sold over 5 million records worldwide and some of their hit singles include "Set You Free", "Forever", as well as covers of the popular 1970s disco songs "Stayin' Alive", "D.I.S.C.O.", "Shake Ya Body , and "Da Ya Think I'm Sexy?".
Alice DJ
Alice Deejay is a Dutch trance-pop project founded and produced by Wessel van Diepen, Dennis van den Driesschen, Sebastiaan Molijn and Eelke Kalberg. They are best known for their 1999 single "Better Off Alone", which was a worldwide success.
Last Orders
Last Orders formed in 2011 as classic rock tribute band with the intention of doing rock staples along the line of Guns n' Roses and AC/DC. Initially for comedy effect, acts like ABBA and everyday pop songs started to come into the mix and before they knew it a party mix blend of rock and pop, fun and bouncy, singalong songs created an energetic and entertaining live set.
Giants of British Rock
Featuring original members of Uriah Heep, Bad Company, Whitesnake, FM and Thunder. Classic Rock Hits played by the musicians who played on the originals!
Basil Brush
Basil Brush is the timeless mischievous character with an outstanding ability to entertain and make people of all ages laugh. He's cheeky, charming, naughty, quick-witted, scheming and foxy! Celebrating 50 years in entertainment, his show was BAFTA nominated and voted Best Comedy Show on TV. "Boom! Boom!"