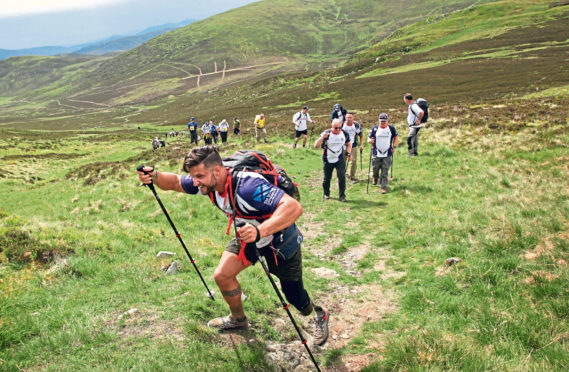 The Cateran Yomp, an epic charity trek across rural Angus and Perthshire, has been cancelled due to the Coronavirus pandemic.
Organisers of the annual event, which was due to mark its 10th anniversary in June, have pledged to postpone until 2021.
The Yomp sees teams hike either 54, 36 or 22 miles in 24 hours with rough, hilly terrain adding to the challenge.
Since 2010, the event has raised more than £3.8 million for ABF The Soldiers' Charity – funds which have helped thousands of veterans, serving soldiers and their families.
Steve Oatley, the charity's head of events, said: "It is with extremely heavy hearts that due to the current Covid-19 pandemic, the decision has been made to cancel the Cateran Yomp, due to take place on June 6 and 7 2020.
"We appreciate how disappointing this news will be after everyone's support and dedication to their training and fundraising and we share that disappointment.
"We have been planning this event since last June to bring the best 10th anniversary Yomp possible. It has not been a decision we have taken lightly, but the health and well-being of all our wonderful fundraisers, volunteers and staff is our top priority.
"Everyone's place and fundraising has been rolled over to our new 10th anniversary extravaganza, now confirmed for June 5 and 6 2021."
Anyone unable to make the new date should contact the organisers.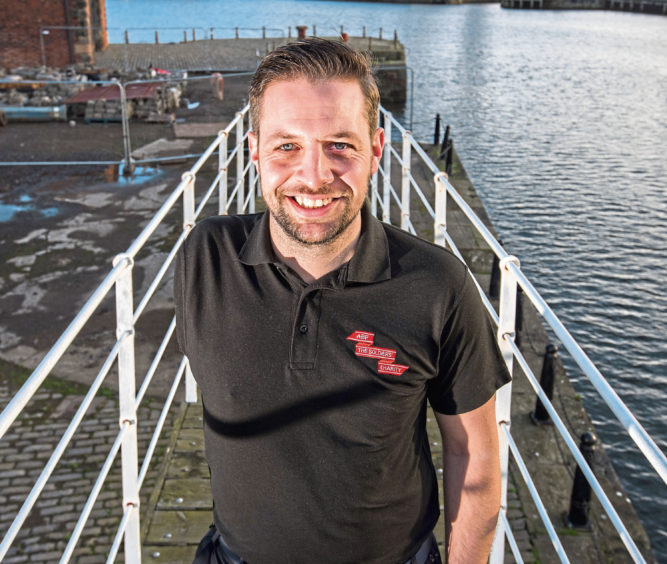 Yomp 2020 ambassador Andy Garthwaite said while disappointed, he was sure the planned 2021 event would be "extra special".
Army veteran Andy, 32, was almost killed in a rocket attack in Afghanistan in 2010 and now has a bionic arm powered by his brain.
"It's sad this year's Yomp has been cancelled but it's the only way the charity could have acted to not only protect people but also protect human life," he said.
"My team is planning to complete the full 54 miles so on the plus side, postponing until next year gives us more time to train."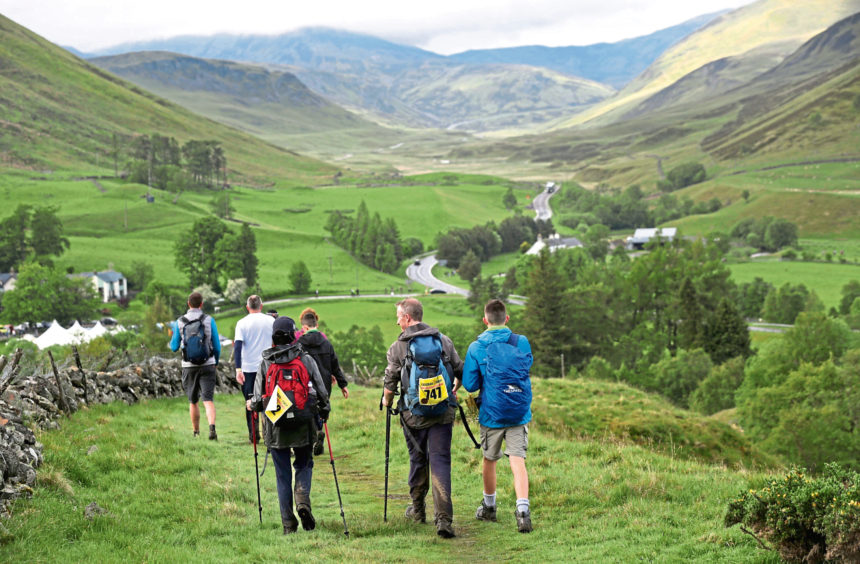 Dundee-based fuel pump manufacturer Dover Fueling Solutions were due to be announced as a new sponsor of the 2020 Yomp. The company has pledged to roll its sponsorship on to the 2021 event.
"We are extremely proud to be sponsoring the Yomp to help raise money for a very worthwhile cause," said operations director Ken Scobie.
"The work that ABF The Soldiers' Charity does is invaluable in helping people affected by conflict and deserves to be recognised."
As well as sponsoring the gruelling endurance event, a team from the company will enter the Yomp in 2021.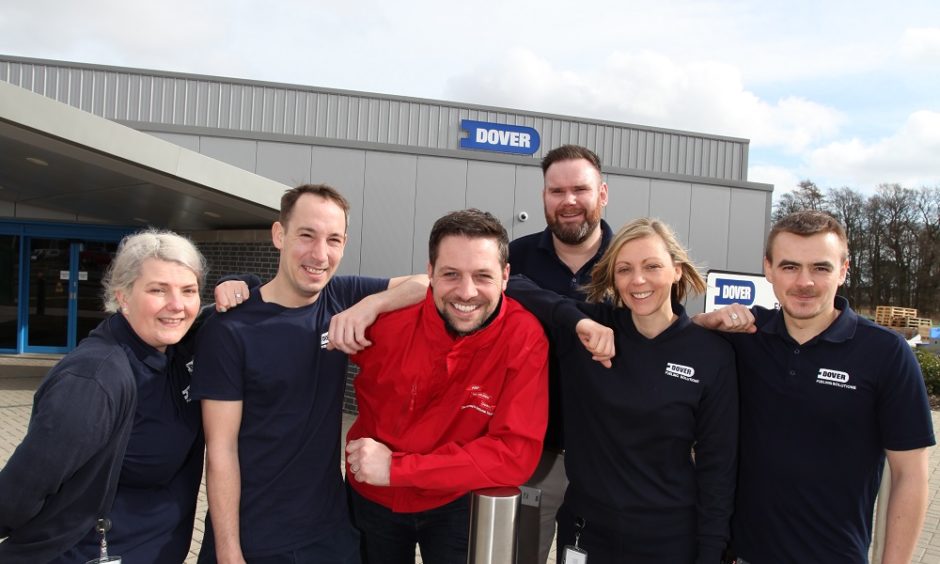 "We exist to ensure soldiers, veterans and their families can live a life of independence and dignity," said Robin Bacon, chief of staff at The Soldiers' Charity.
"We are delighted Dover Fueling Solutions will remain on board as supporters."
Last year, 1,000 yompers including serving soldiers and veterans signed up for the event.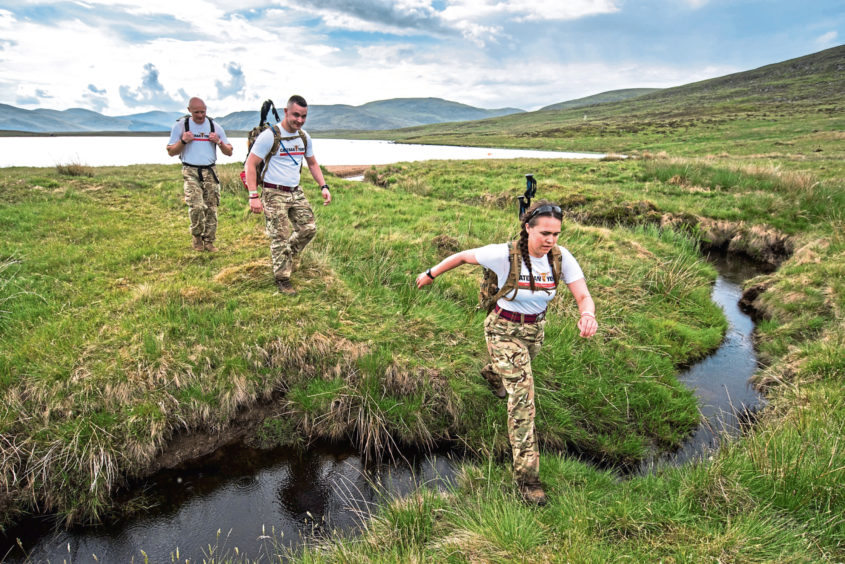 info
While the Yomp 2020 is being postponed, The Soldiers' Charity will continue to operate as normal. It's expected there will be an increase in the number of requests from support from both individual and partner charities whose income has been or will be affected by Covid-19.
If you are a soldier or veteran and at any point in the coming months you have any difficulties, financially or otherwise, rest assured there is help available. For more information, see soldierscharity.org