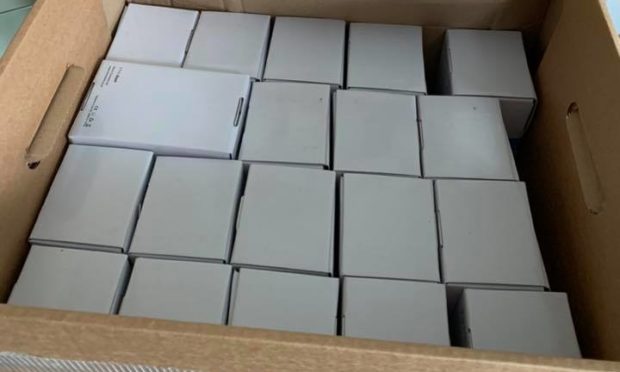 A charity that helps children with autism and their families has been given mobile phones by a local supermarket so it can continue to operate during social distancing.
Perth Autism Support said the safety guidelines had severely limited the service it was able to provide and the gift from Tesco would make all the difference.
The group's New Row base closed on Saturday, but the phones will allow the team to continue working with families remotely.
Tesco handed over a box of mobile phones, topped up with enough credit to allow staff to keep in touch with families for the next 12 weeks.
Perth Autism Support said it was "overwhelmed" by the gesture at a time when supermarkets are struggling to keep up with demand on their businesses.
"We genuinely always feel so thankful and appreciative of every donation that is made to our organisation but this one has completely overwhelmed us," said a spokesperson.
"We are exploring ways that we can continue to support families from home as we move into a new way of working.
"In a time where as an organisation Tesco have an immense pressure on them to keep shelves stocked, with their staff having to go to work and deal with stressed customers and potentially putting their own families at risk, to take some time out to make such a generous donation to the community through our charity is just incredible.
"This will help us to keep our services going, albeit in a different way, without putting any additional pressure on our stretched cash flow."