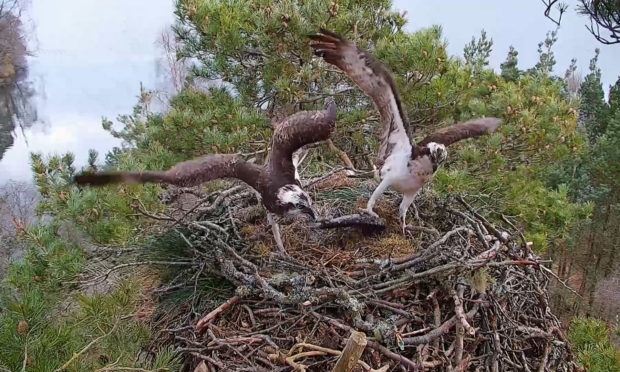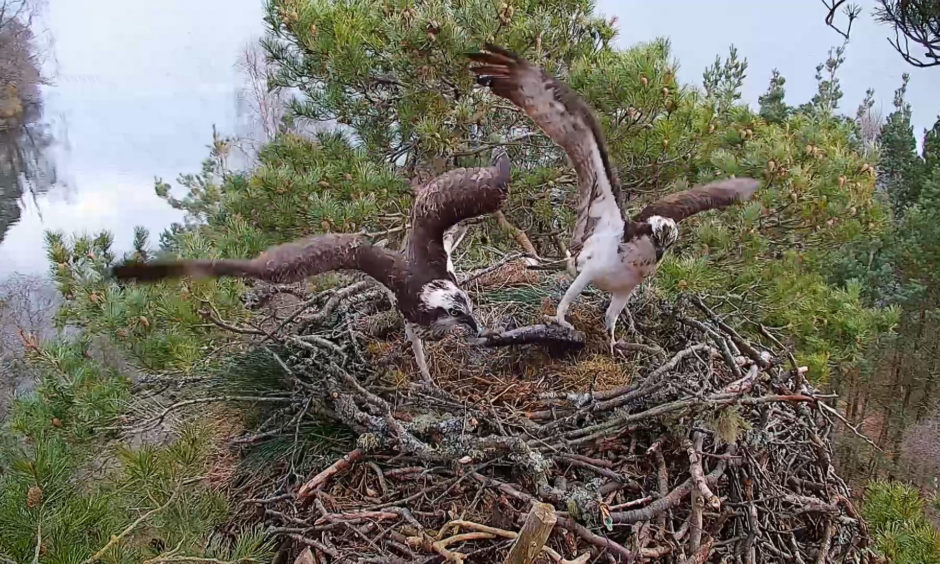 Bosses at a Perthshire nature reserve have condemned a kayaker for entering the site during lockdown and scaring off protected birds of prey.
The Loch of Lowes, near Dunkeld, is best known for osprey visitors Laddie and Lassie, who have successfully fledged 12 chicks at the reserve over the last five years.
Laddie, or LM12 as he's also known, touched down at the loch last weekend, just days before the reserve and visitor centre was shut to the public.
In the last few days, Laddie has been joined by a mystery new female.
On Sunday, both birds were disturbed by the sudden appearance of a kayaker, who appears to have ignored 'no entry' notices put up around the loch by site owners the Scottish Wildlife Trust.
Aside from the coronavirus lockdown, the reserve is closed off to the public each year during the breeding season.
A spokesman said the ospreys were "flushed from their nest" for more than two hours.
"We would like to remind members of the public not to approach or access the reserve at this time," he said.
"Our reserve is monitored 24 hours a day, including by CCTV. Access to the loch and surrounding areas of the reserve is not permitted from March to September during the breeding season.
"Due to years of persecution from which they are still recovering, ospreys are classed as a Schedule One species."
He added: "They are legally protected from any kind of disturbance, including during the critical period of nest building and pair bonding."
The reserve's spokesman has urged the public to "support the recovery of ospreys in Scotland by letting nature go about its daily business, and staying away from the loch during this critical time of year."
Laddie has already made several attempts to breed with NC0, Loch of Lowes staff said.
It is thought to be the female's first or second year back in Scotland, after she was ringed as a chick in 2016 around the Loch Ness area.
Perthshire ranger Sara Rasmussen said: "LM12 and NC0 are still fairly unsure of each other.
"He has shown some defensive signs, but there have also been attempts at mating. Birds can take time to build a relationship, and so far they aren't sharing fish in the same way that established pairs do."
There was further drama on Sunday when another osprey, thought to be male, divebombed the nest at speed.
Ospreys were extinct in Britain for most of the 20th century. They began to recover in the 1960s and there are now an estimated 300 pairs that breed in the UK each summer.