IN FULL: Hundreds of rare birds under threat as famous Perthshire conservation area catches fire during nesting season
By
Sean O'Neil
April 28 2020, 8.23am
Updated: April 28 2020, 9.47am
A huge blaze at a famous Perthshire conservation area could spell tragedy for hundreds of rare birds and chicks nesting in the Tay reedbed.
The massive fire took hold of the UK's largest continuous reedbed at around 11.40am on Monday, near Errol Airfield, sending plumes of smoke into the sky that could be seen from Fife, Perth and Dundee.
PICTURES: Watch as brave firefighters battle huge wall of flames along River Tay
Nine fire engines rushed to tackle the blaze at the wildlife reserve and a helicopter was also deployed, due to the threat to nearby properties.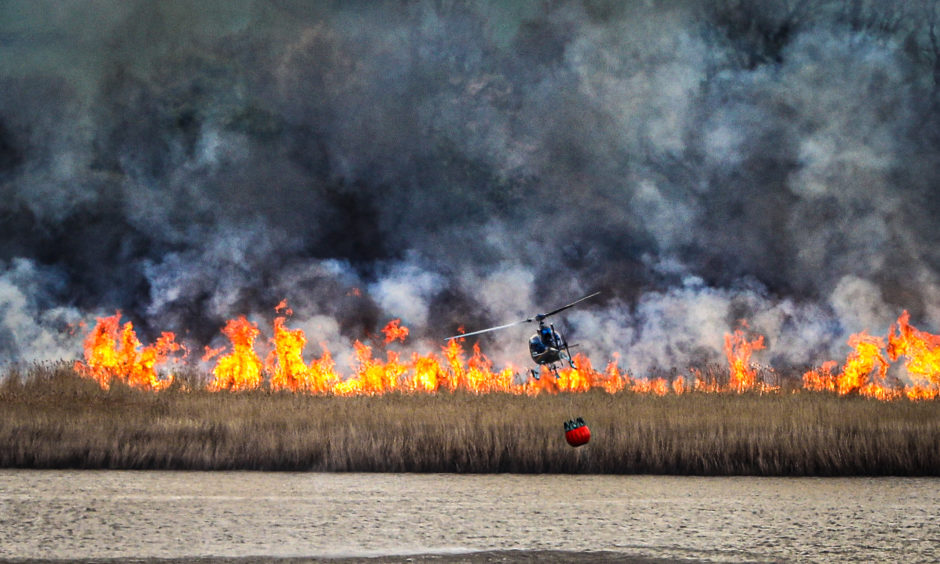 RSPB Scotland, which manages just under half of the reedbeds for wildlife, said the 410 hectare stretch of land was an "internationally important wildlife site" for many rare species.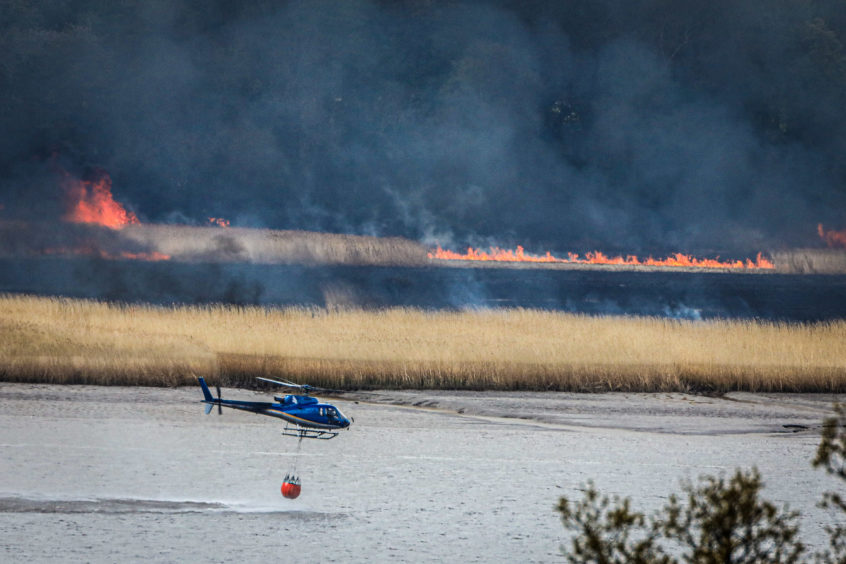 A spokesperson for the organisation said: "This is a tragedy for many rare and threatened species, right at the time when they are nesting and trying to raise their chicks.
"We currently have no idea how the fire started.
"Conditions have been exceptionally dry like elsewhere and the fire hazard in the countryside is very high right now.
"It is designated as a Site of Special Scientific Interest, Special Protection Area, Special Area of Conservation and a Ramsar (important wetland).
"It supports the largest breeding population of bearded tits in the UK, a strong population of marsh harriers at the limit of their northern range, and many pairs of water rail."
Denise Reed, Scottish Natural Heritage Area Manager for Tayside and Grampian, said: "We are extremely saddened to see such an extensive fire at this nationally and internationally important wildlife site.
"The effects of wildfire can be devastating at any time but particularly at this time of year for nesting birds and their young, including the important populations of marsh harrier, water rail and bearded tits that nest at this site.
"The wildfire risk is extremely high across Scotland at the moment as a result of the recent warm and dry weather.
"Fires can spread very quickly in these conditions and do lasting damage to nature and wildlife – even a cigarette butt can easily start a wildfire.
"While we don't know how this fire started, we are urging everyone to be extra careful at the moment in these unprecedented times."
Angus Forbes, Conservative councillor for the Carse of Gowrie said: "Hopefully nobody has been hurt.
"Usually the area would have been quiet on a Monday morning but because of the current situation there has been a lot more people walking and walking their dogs in the area.
"The reedbed is quite important. It's pretty famous so if this destroys it that is really worrying.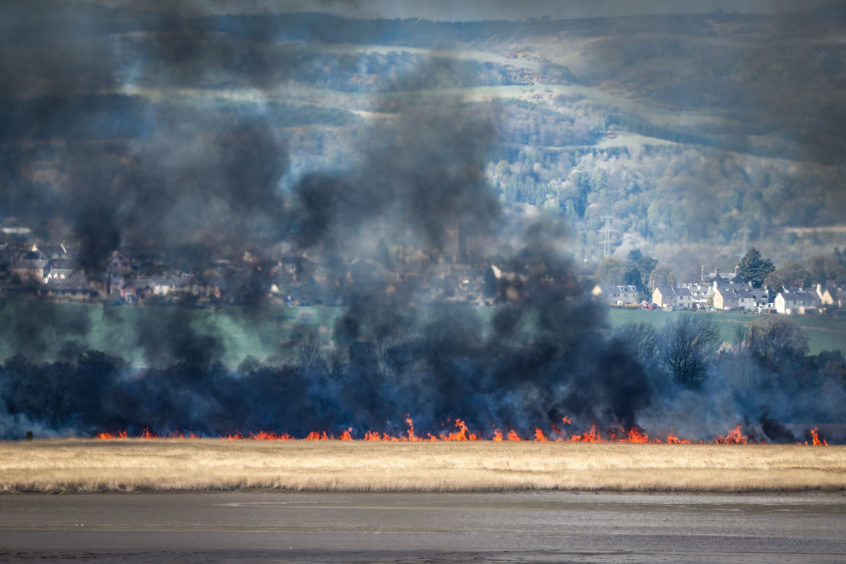 "People think it's just a reedbed but it's very significant and it's really in demand from bird watchers.
"The big worry for me is the wildlife, where will they go if it doesn't grow back."
The Scottish Fire and Rescue service confirmed they had sent nine appliances to tackle the blaze and were still fighting it yesterday evening, six hours after first receiving the call.