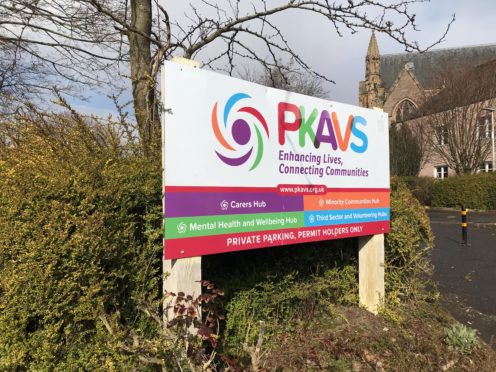 A Perthshire charity will host a series of events this week as it marks carers' week.
The Perth and Kinross Association of Voluntary Service (PKAVS) will commemorate the weeks which began today, and will run until June 14.
Meanwhile, an episode of the new Positively PKAVS podcast will be recorded and released as part of the charity's awareness raising.
Activities – set to take place online – will include a family quiz and scavenger hunt hosted by the Young Carers Team.
PKAVS will also team up with Live Active to hold sessions promoting mental and physical health, while the Adult Carers Team will host a quiz, mindfulness sessions, and a virtual "cuppa and chat" session.
Amy Bryson, Marketing and Engagement Officer at PKAVS said: "Carers Awareness Week takes place 8th to 14th June this year and, to mark the week, PKAVS wants to celebrate the hard work that carers in the community do on a daily basis.
"Carers Week is an annual campaign to raise awareness of caring, highlight the challenges carers face and recognise the contribution they make to families and communities throughout the Scotland.
"We also aim to identify hidden carers in Perth and Kinross, so that we can offer them support.
"They may face different challenges such as poverty, isolation, mental health [concerns].
"However, they contribute so much to the community and often would not have anyone else caring for their loved one or friend.
"The team are keen to reach as many people as possible and let them know we are here to support them."
The week also coincides with the launch of the Young Carers Team's animated film, which highlight the thoughts of various young carers.
It shows young carers as they share their experiences and aims to further inform professionals and school pupils on the work of young carers and their roles.
Meanwhile, the Adult Carers Team have send their registered carers further information on services in the area, and ways to maintain wellbeing during this time of social distancing.
Alexander Stewart, MSP for Mid-Scotland & Fife spoke of the need to recognise carers and the challenges they face.
He said: "This year, people across the country are continuing to face new challenges as a result of the coronavirus outbreak.
"Many people are taking on more caring responsibilities for their relatives and friends who are either disabled, ill or older and who need support.
"They need to be recognised for the difficulties they are experiencing, respected for all they are doing, and provided with information, support & understanding."
Anyone in a caring role who wishes to register with PKAVS can find contact information on its website.