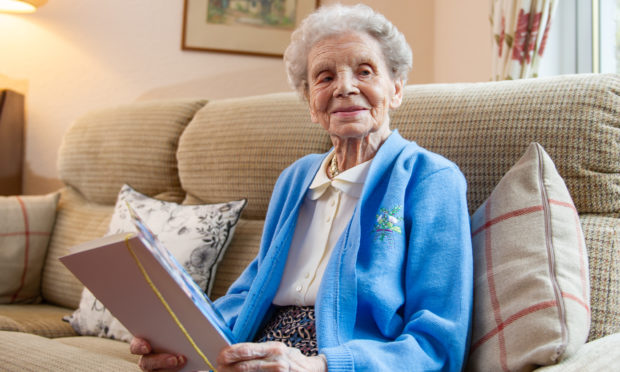 Tayside's oldest woman has died at the age of 110.
Jessie Sinclair lived the majority of her long life at her family home in Inver, near Dunkeld, moving there when she was 11 years old and "touching the hearts" of everyone she met.
The great-grandmother passed away at Rivendell Care Home, where she had spent the last few weeks after moving from Servite House in the Perthshire town. She celebrated her 110th birthday there on April 6.
Her family paid tribute to the "living legend" who always entertained them with stories from her past.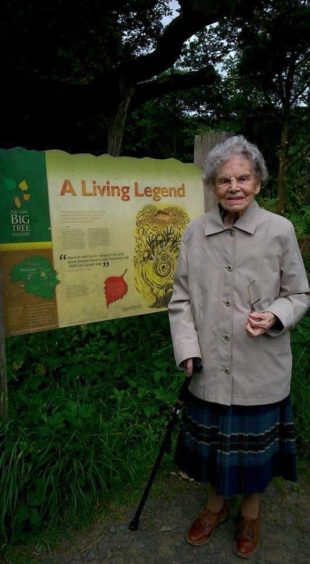 During the Second World War, Jessie worked at the canteen in Denny's Shipyard in Dumbarton and said a bomb dropped in the middle of the canteen but thankfully did not explode – although it did leave a huge mark on the floor.
After returning to Inver after the war Jessie worked in the Royal Hotel in Dunkeld and also as an usherette at the former Dunkeld picture house.
The centenarian could still remember the days when flour bags were used as nightdresses, there was no buses running in Dunkeld and no electricity.
Pam Taylor, Jessie's grand-daughter, said: "Granny touched the hearts of everyone that knew her, she is very special to us all, we are going to miss our regular history lessons from her.
"Granny's stories were so inspiring, she was a very strong lady – always the life and soul of the party.
"Granny lived independently up until two months ago, when she moved into the local care home.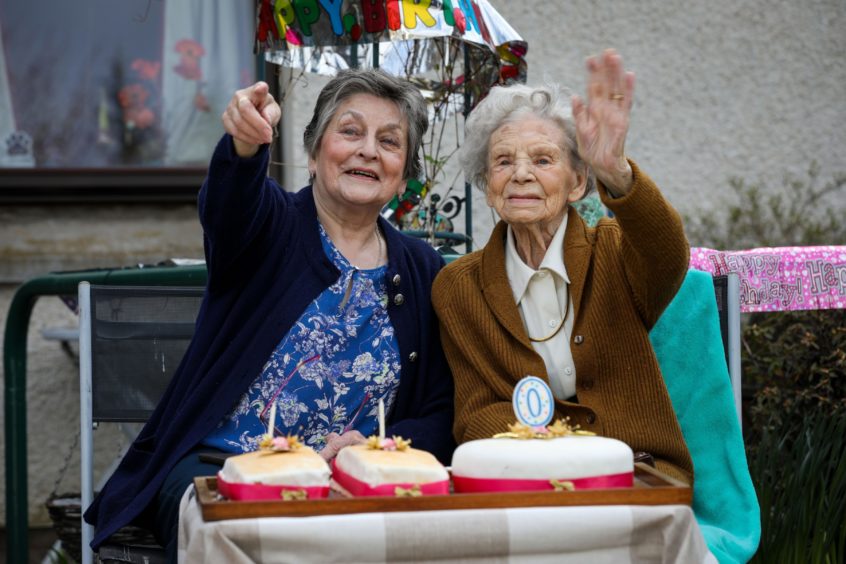 "Since lockdown began in March  and the longer it was going on, Granny did start to deteriorate with being so isolated from family and friends, she found that extremely hard , as she always loved having visitors most days, she thrived with having company and a good blether and a cup of tea."
Jessie's only daughter Iris also said the lockdown had been hard on her mother.
Iris explained: "She was speaking and laughing and then she went to her bed and that was it. She slipped away quietly.
"Because of the virus I had only been in to see her a few times since she moved to the care home.
"You could only go in for half an hour and you had to wear a mask and couldn't touch her."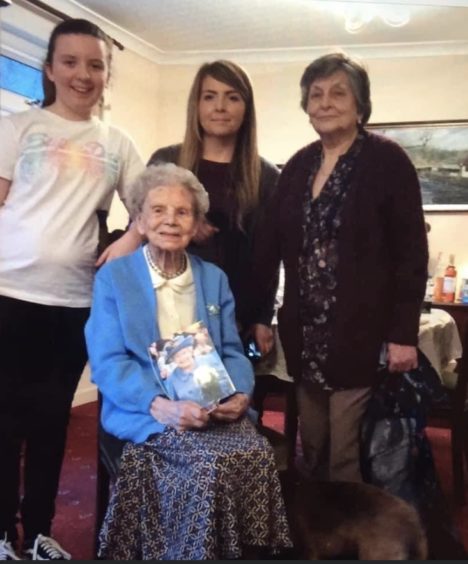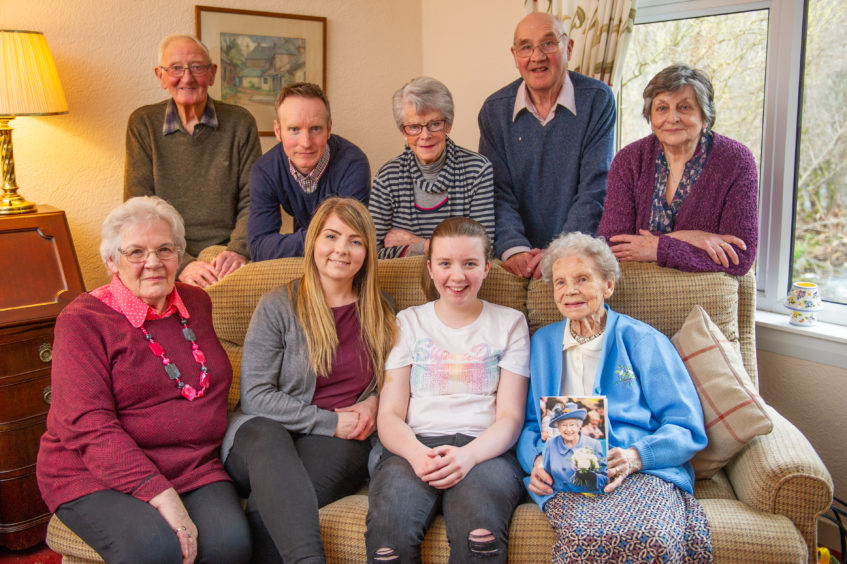 Iris told The Courier her mum's mind had been sharp until the end and could still recall stories from decades ago.
She said: "She could still go back to the 1930s and 40s and have a chat about them.
"The other week she asked me where two photographs were that she had in 1944 that she got when she worked in the shipyard in Dumbarton when my dad went to war."
Iris described her mum as a keen walker and a hard worker but said her jobs always revolved around her only daughter.
"I never got a key to the door, she was always there. She worked around me.
"She was a great seamstress and crotchetier."
Jessie, who was Scotland's second-oldest woman, is survived by Iris, Pam and Pam's daughter Melissa Thomson.