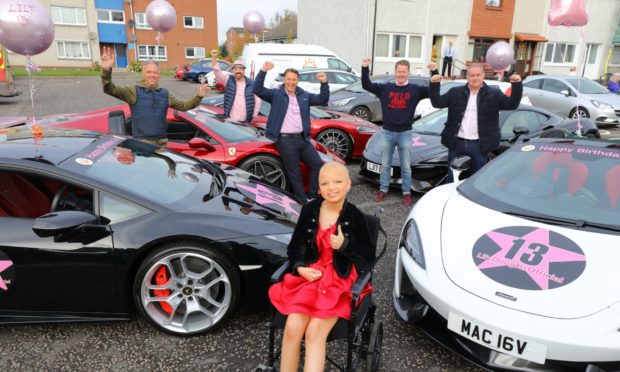 A parade of supercars adorned in pink transported Perth schoolgirl Lily Douglas through the streets of the Fair City on Sunday to celebrate her 13th birthday.
Lily's mum Jane Douglas said the teenager was "having a ball" after three McLarens, a Ferrari and a Lamborghini – took Lily from her home to the Atholl Palace Hotel, where she was surprised with a socially distanced birthday party.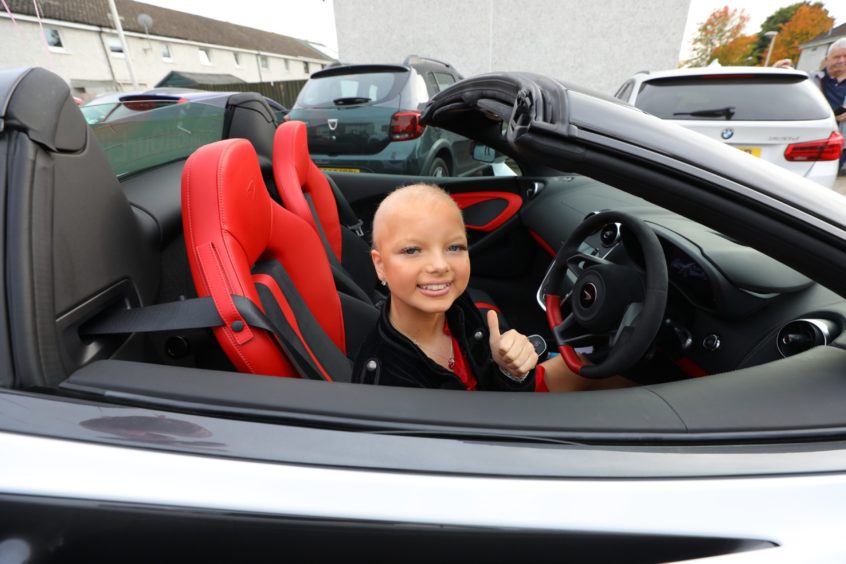 Jane told The Courier that her house was now like a grotto after the popular schoolgirl recieved hundreds of gifts – some from people she didn't even know.
The celebrations came at the end of a tough few months for Lily who was diagnosed with cancer aged nine.
Pretty in pink as Perth schoolgirl Lily Douglas looks ahead to 13th birthday this weekend
Now receiving specialist treatment in London, Jane said she can see big improvements in Lily's health and thanked everyone who had made her first days as a teenager so special.
Jane said: "It has been great. She's had a ball. She was so excited.
"She was told it was only going to be my mum and dad but they managed to do a socially distanced party for us at the Atholl Palace.
"She was over the moon."
On Sunday evening, the teenager still had 40 or 50 presents left unopened and had divided up her four "incredible" birthday cakes between the car drivers, hotel staff and her friends.
"I'm blown away," Jane said, "the kindness of people.
"I didn't have to lift a finger.  Everything today was out of this world."
The procession has been arranged by family friend, Kenneth McLeod. The cars belong to him, Gordon Deuchars, John McDonald, John Black and Jeff Stewart, all from Broughty Ferry.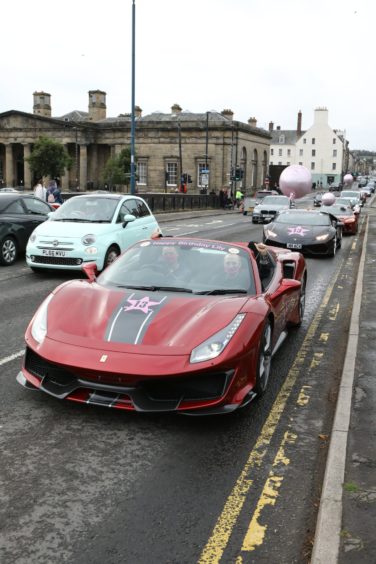 Jane said: "Kenny done a beautiful speech about all of the things she has done.
"It was so funny and there were also tears. It was brilliant."
The parade from North Muirton took Lily and Jane to the birthday party at the Atholl Palace Hotel and Jane was left amazed at the amount of people that came out to show their support as the cars made their way through the Fair City.
"Everyone was out on the streets. It was amazing.
"Even some of my family came through from Dundee to wave," Jane said.