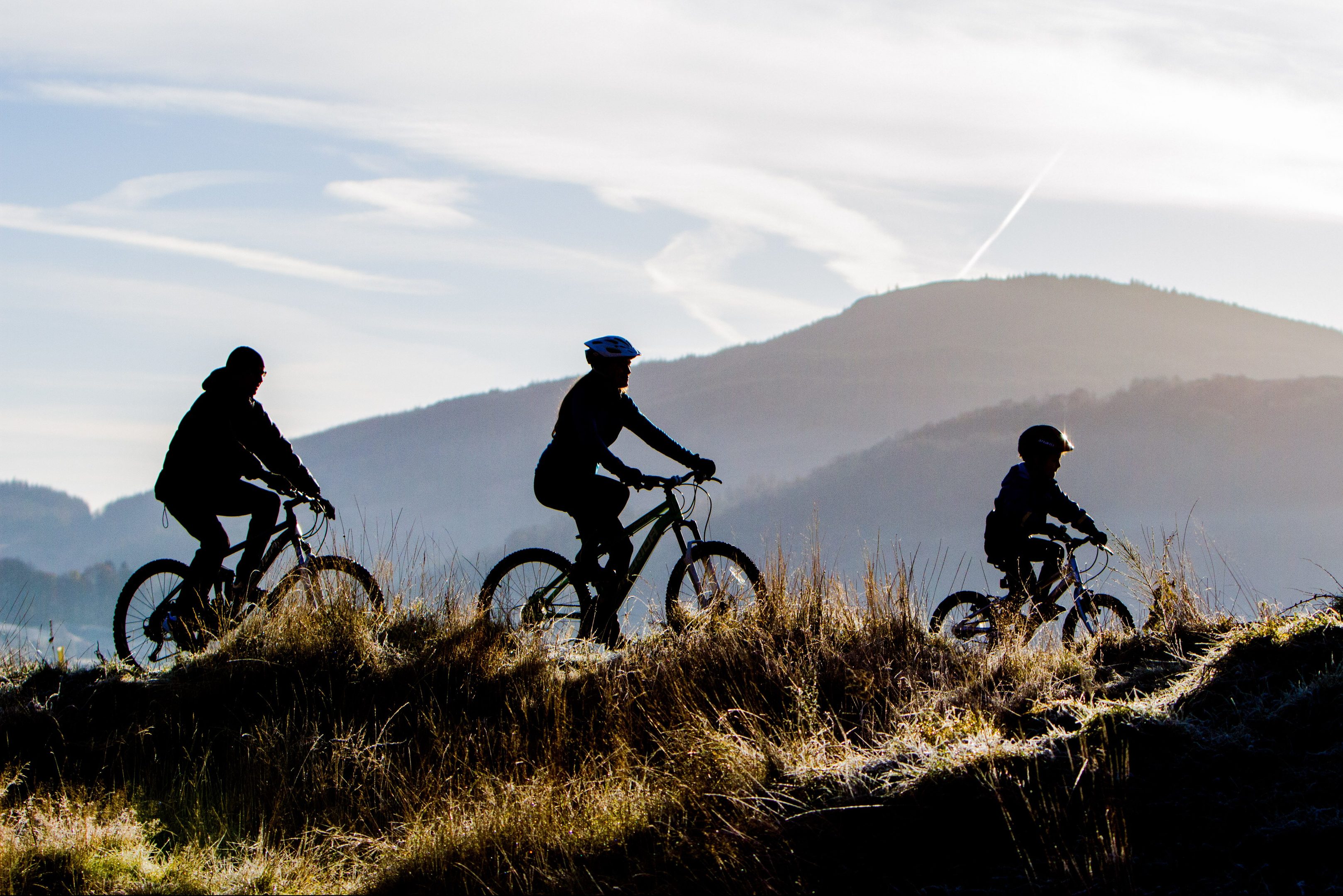 Scotland's Mountain Bike Festival, Cream o' the Croft, will return to Perthshire next month seeking to build on the success of last year's inaugural event.
Organisers are promising a fun-packed weekend at Comrie Croft for mountain bikers and non-mountain bikers of all ages.
The festival, being held from Friday June 17 to Sunday June 19, will include a top class mountain bike Enduro and round three of the Scottish Bike Trials Championships.
The event also promises a pedal powered film night, live music and a huge range of family activities, races and coaching sessions both on and off the bike.
Festival promoter at Muckmedden Events Aaron Gray said: "We were blown away by how well received the festival was last year, both by mountain bikers and those with very little interest in cycling.
"As well as being a mountain bike festival, Cream o' the Croft is also a music and beer festival in its own right, so even if mountain biking isn't your thing it's a great event to hang out with friends and family in a laid-back festival atmosphere."
In a bid to find the true all-rounder, Saturday's main event is a fun-focused mountain bike Enduro featuring nine timed stages, including pumptrack Jump and Pump stage, blue, red and black-graded descents, dual slalom, cross country and hill climb stages.
The fastest male and female across all stages will be crowned the Cream o' the Croft.
On Sunday there will be a Mini Enduro for riders ages 6–13 years together with super-fun toddler balance bike and pedal bike racing.
For those who would rather watch other people ride bikes, this year's festival sees the inclusion of round three of the Scottish Bike Trials Championships, with entry classes for beginners and upwards.
Other biking action includes toddler coaching, women's only coaching, a bunny-hop competition, a pumptrack challenge and bike drag racing.
The kids can even have a laugh at the grown-up's expense during the adult balance bike racing.
Live bands on the Friday night, a giant waterslide, segways, quad pods, circus skills workshops, a petting zoo, slack line, giant inflatables, a magical fairy hunt, a rodeo bull, light chaser and gyroball will also be part of the fun.
Aaron continued: "Muckmedden are known for organising fun-focused mountain bike events and last year when we combined this experience with the award-winning Comrie Croft and locally-sourced gourmet food and drink from Hansen's Kitchen it created something really special.
"We're all really excited to be bringing the festival back for another year and we're pushing the boat out to make sure there's something for everyone."