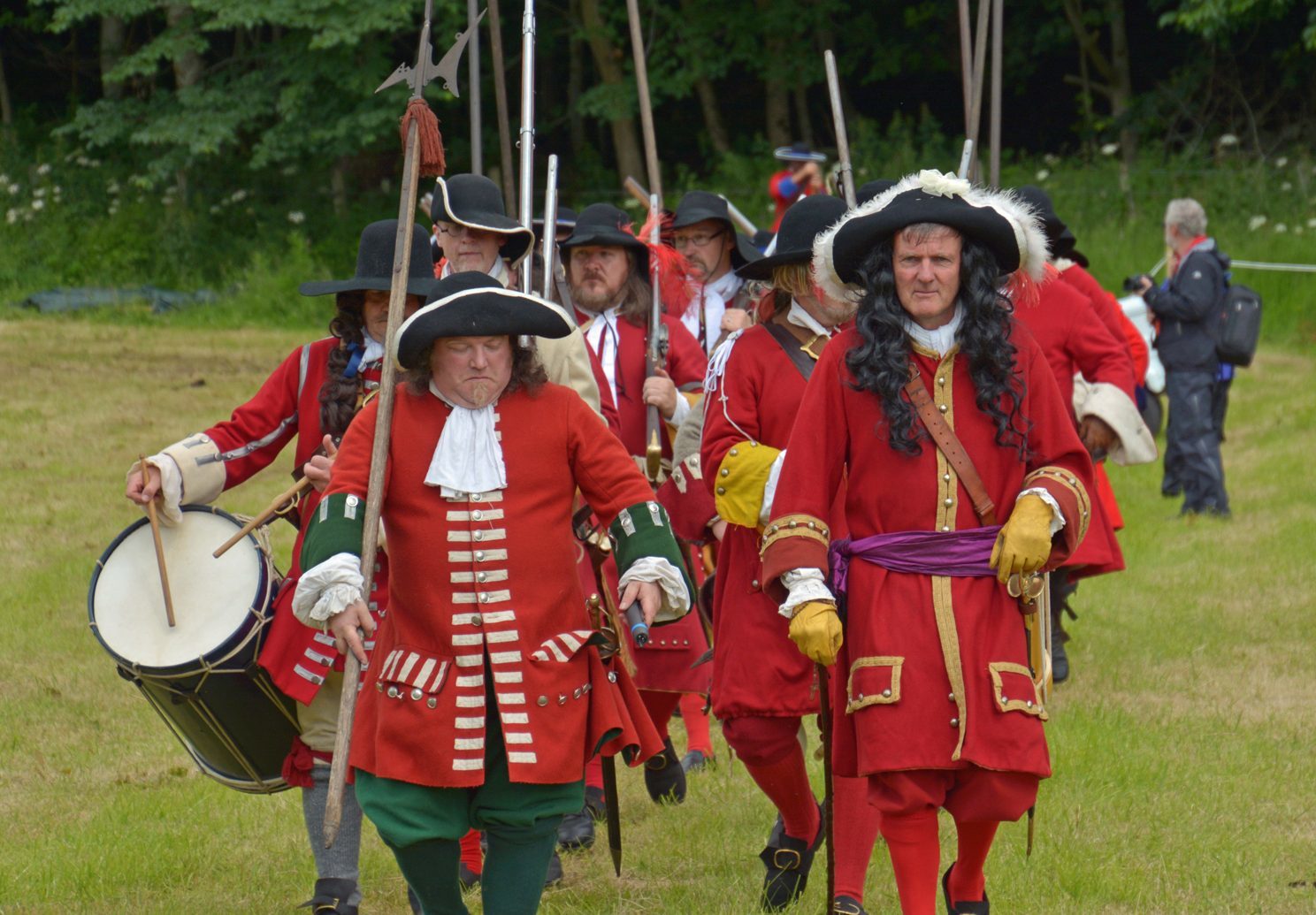 A group of Irish troops is to return to an annual Perthshire battle reenactment for 2016.
Purcell's Irish Dragoons presented the Soldiers of Killiecrankie with a replica of their flag last year.
The group, led by Tomás Ó Brógáin and Ian Eagleson from Ireland, will represent the Irish regiment again this year at Killiecrankie.
The Dragoons link to the famous Jacobite battle is down to Colonel Nicholas Purcell who represented the County of Tipperary in the Parliament in Dublin. He accompanied King James II from Brest in France as he travelled to Ireland, in May 1689.
King James II of England and VII of Scotland was travelling to Ireland to reclaim his crown back from King William and his daughter Queen Mary.
King William and King James's daughter Queen Mary's reign began in February 1689 after their successful invasion of England in November 1688, led to the so-called Glorious Revolution.
After the Siege of Derry, Colonel Nicholas was sent by the King James to support the Highland Jacobite forces commanded by "Bonnie Dundee".
Around 400 men of Colonel Purcell's regiment landed in small boats at Lochaber in the morning of 17 May 1689, before marching to join up with Bonnie Dundee's Highlanders on July 16 at Blair Castle, Perthshire.
The highland clans were gathering to oppose the Williamite forces, which were commanded by another Scot, Lieutenant-General Hugh Mackay.
There will be a chance to see and meet Purcell's Irish Dragoon's led by Tomás Ó Brógáin and Ian Eagleson as they are returning to this year's Soldiers of Killiecrankie weekend on July 30 and 31 from 11am to 5pm.
The Soldiers of Killiecrankie weekend also has cavalry and infantry displays, battlefield tours, a living history camp which gives a glimpse behind the scenes of the daily life of the 17th century government soldier.
There are also many 'period sensitive' events for the whole family including traditional storytelling, waulking cloth, your chance to dress up in traditional highland clothing for men, women and children, stalls, food, traditional crafts and other activities from targe and sword making for the youngsters, archery, golf, basket weaving, battlefield horse stunts, punishment through the ages, and the popular Saturday night family battlefield ceilidh.
Entry to Soldiers of Killiecrankie is £6 adult, £5 concessions, £3 children under 16 years, family of four £16 and free car parking.
For further information www.SoldiersOfKilliecrankie.co.uk or contact: – James Rattray james@explorescotland.net or 01796 473335.