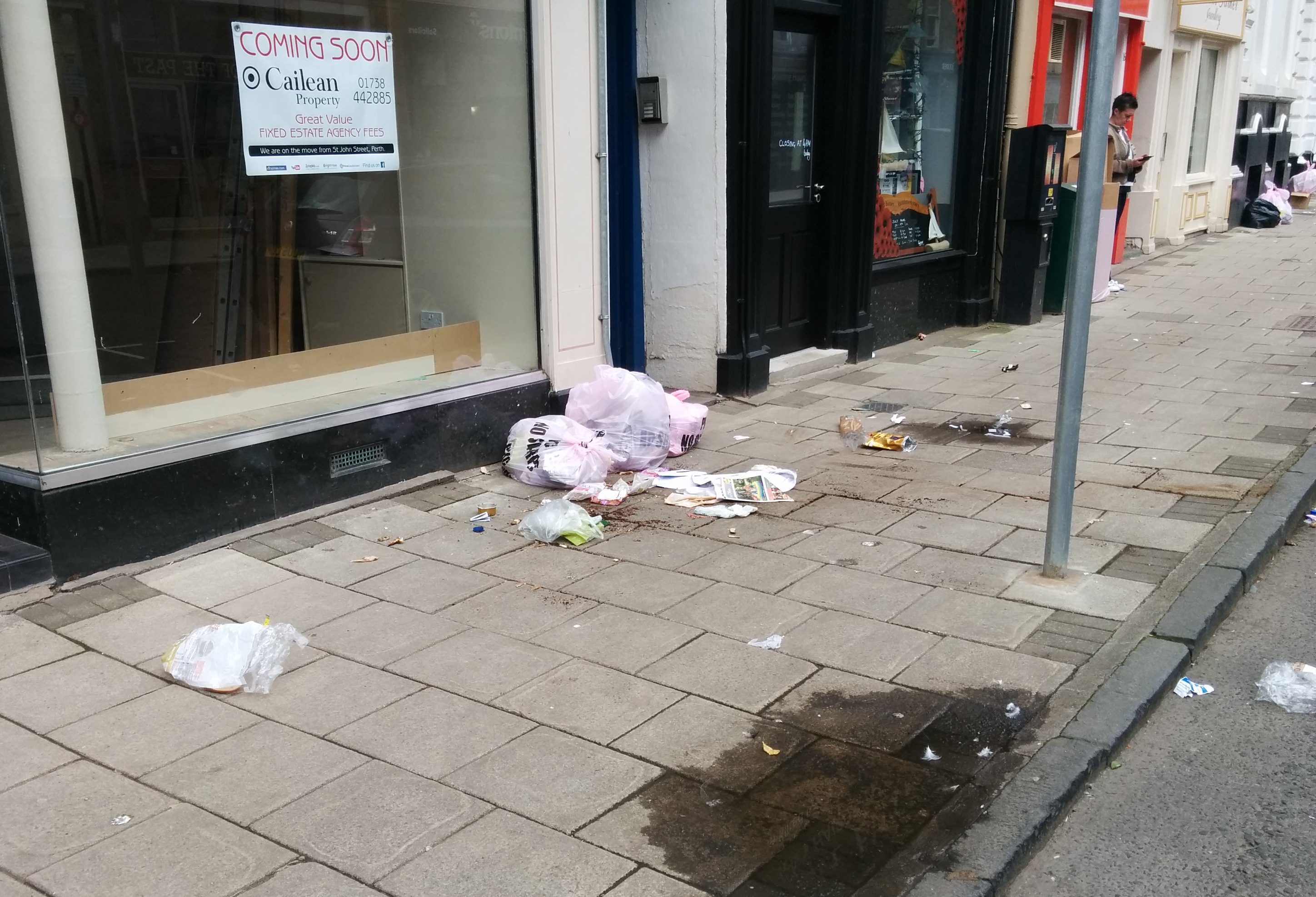 The council has pledged action to prevent seagulls scattering rubbish around the streets of Perth.
The problem of birds attacking rubbish bags and ripping them open before they are collected was highlighted by city centre resident George Smart.
"It looks really terrible early in the mornings," said Mr Smart, 68. "I feel a bit ashamed when I see visitors walking through all the rubbish.
"George Street is one of our prime thoroughfares but many mornings it looks dreadful with food waste strewn around.
"I know it isn't the council's fault that seagulls attack the bags but I feel something must be done to protect rubbish that has been left out from these winged vermin.
"I liked the suggestion that a local businessman made recently about having rubbish containers set below the level of the pavement and card operated bins at street level.
"These have apparently been used very successfully abroad and in London."
A spokesperson for the council said they took the issue seriously and were in the process of formulating an action plan.
"We are well aware of the issues in the city centre and we are looking for alternative solutions for hot spots like George Street," said the council spokesperson.
"We recently successfully introduced on-street communal containers in the New Row and Scott Street car park for residents without storage for wheelie bins to put their household waste in. This has so far proved successful.
"We are looking to further roll out this system in the city centre and George Street is one of the locations we are looking at.
"We are currently consulting with various stakeholders on the logistics of this and if we are able to come up with a workable plan for the street we hope to have this in place in the coming months.
"In the meantime the street sweeping crew will clear up any spilled waste found and residents can also report issues via the Customer Service Centre on 01738 476476."