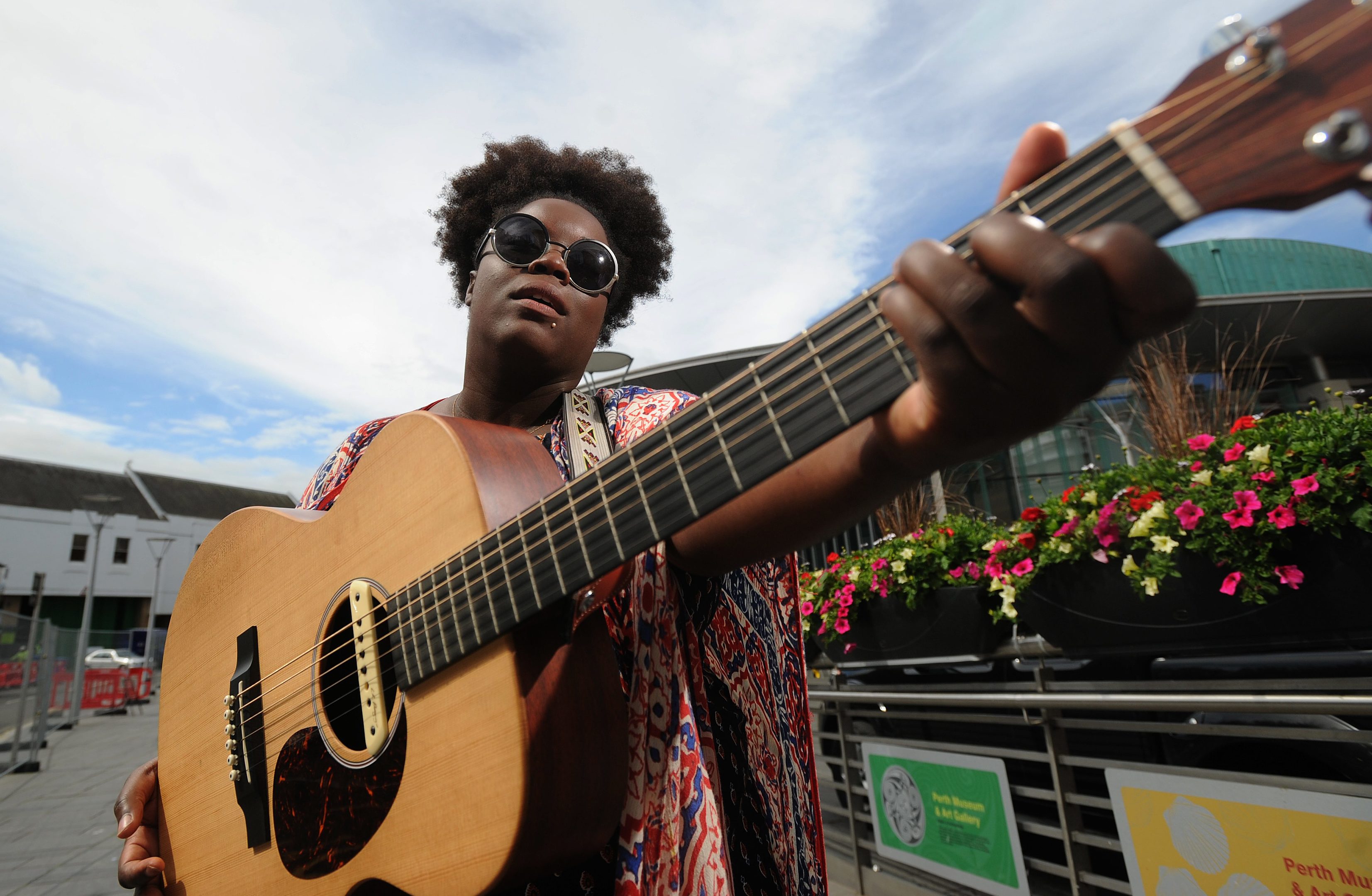 The UK premiere of a ground-breaking documentary series kick started Perth's Southern Fried Festival of American roots music.
The three-day festival launched on Thursday with the showing of the BBC4 TV series American Epic, co-written and produced by Allison McGourty whose family live in Perth.
Narrated by Robert Redford, American Epic is the never-before-told story of the invention of electrical sound recording in the US.
The film features archive of previously unseen footage that shines a light on America's musical history and has been a decade in the making.
"It is not just about music, it is about people, families and songs that have been passed down," said Ms McGourty who lives in Santa Monica in California but has come to Perth for the premiere.
"It is so important in history to tell these stories."
The project won the backing of a host of famous names including Elton John who wrote a song for the series.
Fundamental to the project was the reconstruction of the earliest electrical recording system – of which no original exists – and the digital preservation of the earliest recordings.
On the live music front main stage gig tickets have been selling fast. Both Friday's and Sunday's Perth Concert Hall concerts with Mary Chapin Carpenter and Nick Lowe, Paul Carrack and Andy Fairweather Low are sold out, as is Gretchen Peters in North Church on Saturday afternoon, and it is standing room only for Imelda May with Yola Carter in Perth Concert Hall on Saturday.
Other gigs for music fans to enjoy including The New Madrids and Colin Clyne on Friday in The Green Room, Late & Southern Fried in Perth Concert Hall from 10.45pm on Saturday featuring Perth favourites Red Pine Timber Company and Daniel Meade and Dean Owens in the Salutation Hotel on Sunday.
Free music includes the afternoon outdoor and acoustic stages on Perth Concert Hall Plaza and in Perth Concert Hall's Norie-Miller Studio, Rocking' All-Dayer in The Twa Tams on Saturday,  Sunday Morning Coming Down in Perth Concert Hall plus the Southern Fried Open Mic in That Bar on Sunday.
Authentic Southern Fried soul food will be served in Perth Concert Hall throughout the weekend.
Young Perthshire musicians are being given a platform with a host of local teenage bands playing at the outdoor stage at Perth Concert Hall on Sunday from 1pm.
For more information visit www.horsecross.co.uk/southern-fried-festival.