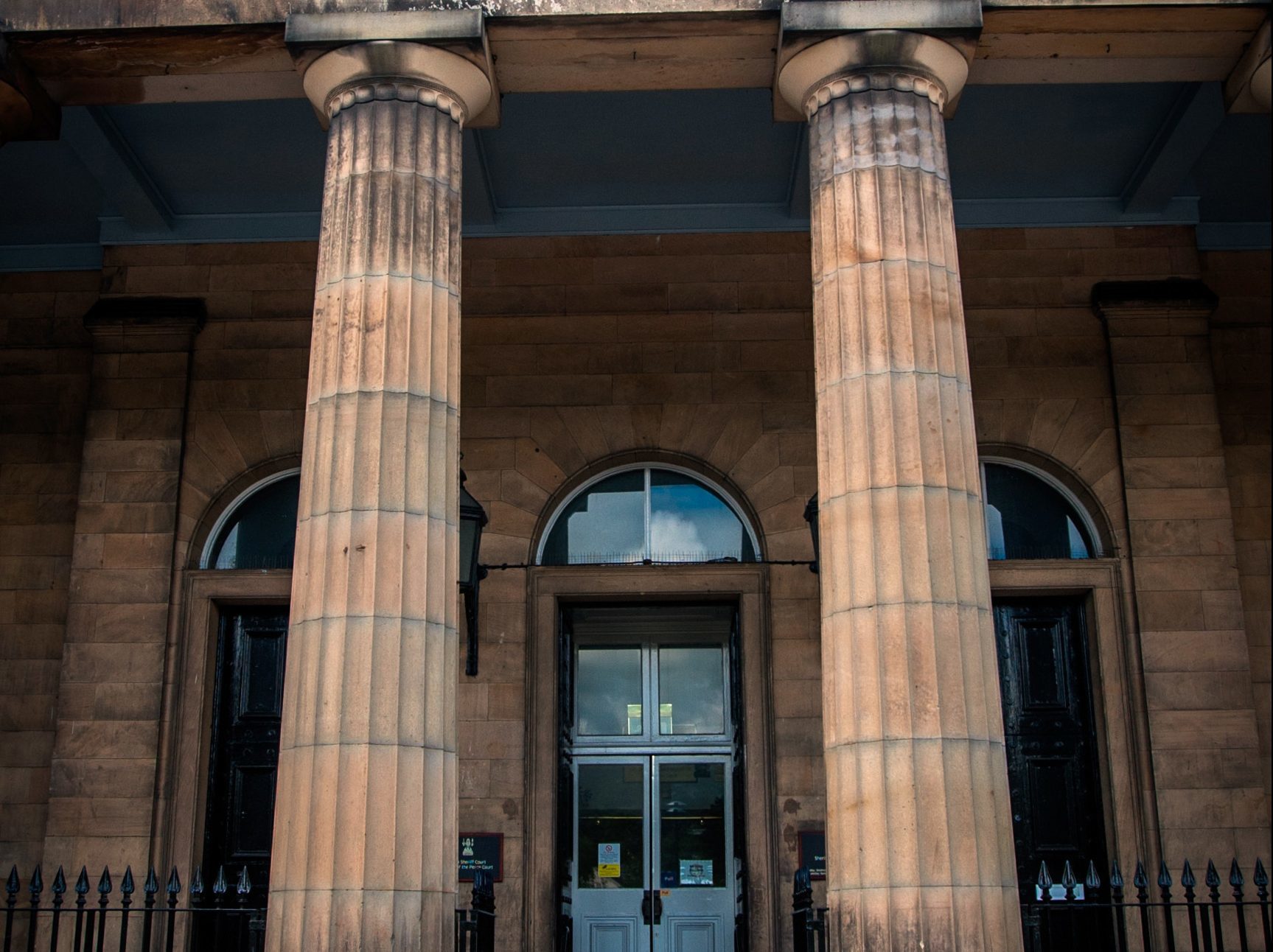 A man who sparked a major incident by spraying rail staff and police with a fire extinguisher aboard an unoccupied train has escaped a jail sentence.
In a bizarre attack, Neal Mackay took on Perth railway workers with the device causing such chaos that additional police were summoned to supress him with CS spray.
During the rampage he broke into a train and sounded its horn.
Perth Sheriff Court heard how the 25-year-old was seen walking on a rail line near platform three at 11pm on July 31 last year when two vehicles were being moved by Scotrail staff.
Depute Fiscal Rebecca Kynaston said a rail employee notified the signal box staff and sounded his horn but Mackay had fled.
"The rail worker began searching for Mackay in the platform four area of the station and could hear banging noises on one of the unoccupied trains," she said.
"He found the accused in the drivers' cab and saw he was removing the pin out of a fire extinguisher.
"The rail worker alerted staff but Mackay approached this man in an aggressive manner and discharged the fire extinguisher towards his face – he was standing two feet away."
The court heard that Mackay was then found in the rear of another carriage and was seen pressing various buttons and sounding the train's horn.
"The rail worker decided to disable the train for safety reasons but Mackay continued to shout and swear," Mrs Kynaston added.
"Another rail worker manually opened a door of the train but Mackay discharged a fire extinguisher in his face, and police were called.
"Police were called but Mackay continued to shout and swear and discharged a fire extinguisher throughout the carriage.
"Additional police units were called for but when officers arrived the accused used a fire extinguisher to smash windows on the train and was seen pulling the pin from another fire extinguisher.
"He discharged this fire extinguisher at two police officers who then used CS spray and gave Mackay verbal warnings.
"The CS spray didn't seem to have an effect on the accused but he was eventually detained."
The court court heard the cost of the damage was £2,342.
Solicitor Nicky Brown, defending, said her client had "no memory" of the incident and said it had been influenced by alcohol.
"The behaviour was bizarre," she said.
"Fortunately no one was injured as a result."
Mackay, of Anne Street, Alloa, admitted that on July 31 last year at Perth Railway Station he maliciously entered an unoccupied train belonging to Scotrail and repeatedly discharged a fire extinguisher across the control panel of a drivers' cab, struck carriage windows with the fire extinguisher, causing them to smash and discharged it throughout the carriage.
He also admitted that he discharged a fire extinguisher towards the faces of two rail staff and two police officers.
Sentencing Mackay, Sheriff Fiona Tait told him: "The only thing saving you from a custodial sentence is the fact you are a first offender and have some medical issues.
"Rail and police staff should not have had to deal with this."
Mackay was ordered to carry out 300 hours' unpaid work in the community, told to pay Scotrail compensation of £2,400 and given a tagging order to remain in his house between 8pm and 6am for four months.