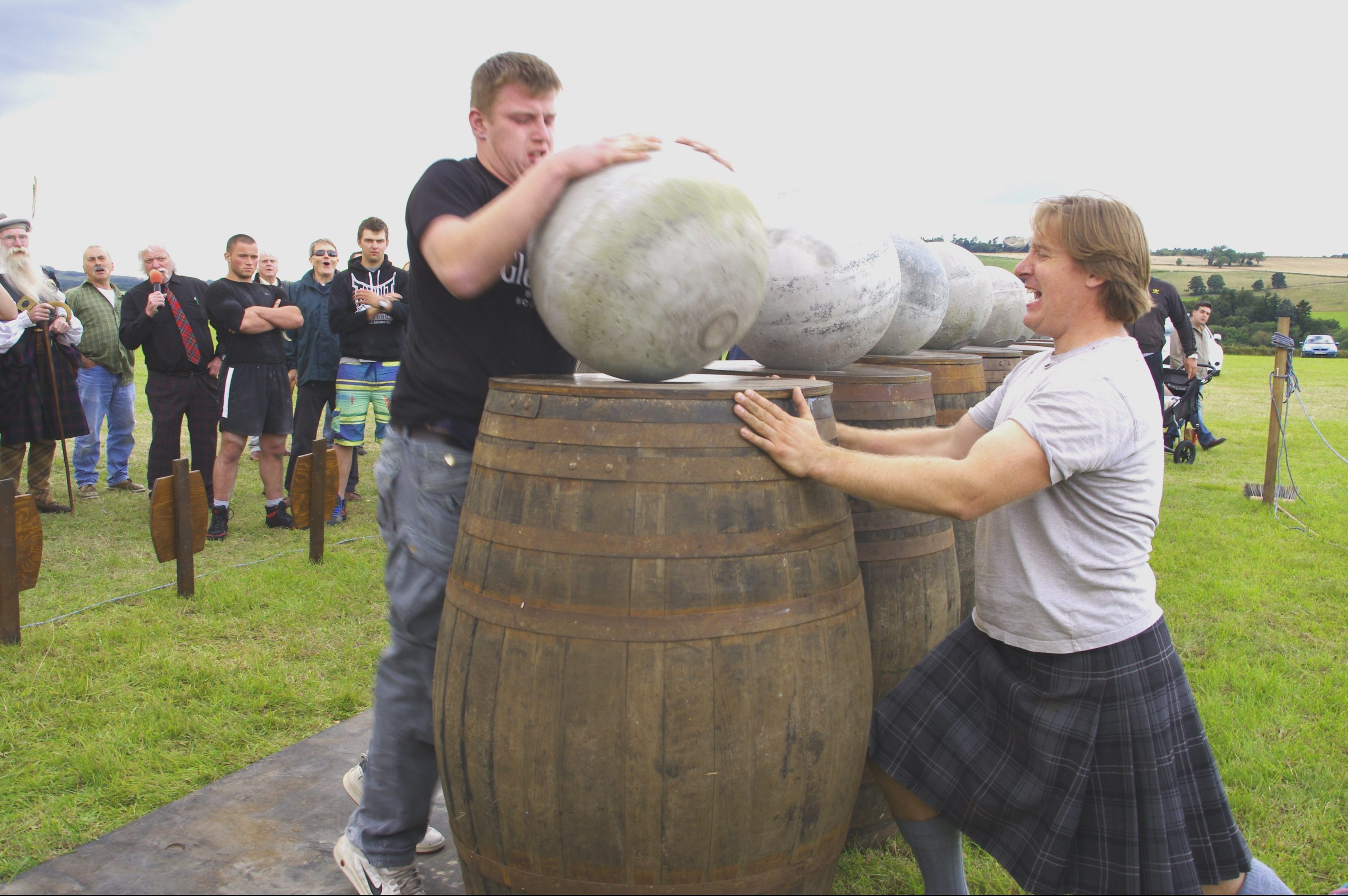 Thousands of people are expected to visit the Blairgowrie and Rattray Highland Games next month where a historic stone lifting competition will be open to all-comers.
The annual games, which take place at Bogle's Field, Blairgowrie, provide a mix of traditional and new events for all the family to enjoy.
The Ardblair Stones are returning for their fourth year. The stones are nine reinforced concrete spheres ranging in weight from 18-152kg (40-335lbs).
The challenge involves lifting the stones sequentially from lightest to heaviest onto whisky butts, 132cm or 52 inches in height. The event is judged on both time and the number of stones successfully completed.
The Ardblair Stones, introduced in 2013, have proven to be a highlight of the games for many visitors and participation in the event is free and open to all.
This year's Games Chieftain, Laurence Blair Oliphant of Ardblair and Gask, will preside over a full programme of traditional highland games competitions.
The day will feature heavy events, junior heavy events, tug o' war, piping competitions for soloists and pipe bands, track and field athletics, hill race, cycling competitions and highland dancing.
The parade is now at 12pm to allow a better flow of events. As soon as the parade is finished the annual Blairgowrie to Rattray Tug O' War Challenge will take place to set the scene and hopefully get everyone around the arena to take part.
Chairperson Bob Ellis said: "This year's Blairgowrie and Rattray Games is going to be even bigger and better than in previous years.
"We are introducing the Ardblair Highlanders in a special small village atmosphere, where they will show off battle enactments and possibly how to dress in the old highland dress.
"Clan Rattray will be in attendance as well and this will certainly swell the numbers and create lots more interest. All we hope for now is some dry weather with warm sunshine, especially on the day, so please come along and support this great event."
There is also a dog show run by Staffie Smiles which has judging for both pedigree classes and novelty classes as well as best in the show.  The show starts at 12.30pm.
The event, whose main sponsor is McCarthy and Stone, kicks off at 10am and will run until 5pm on Sunday September 4.
Elsewhere, the seventh annual Glen of Rait Games takes place on Saturday August 27, with organisers promising an eclectic mix of old favourites and new attractions.
STV news anchor Andrea Brymer will officially open the games, with local youngsters Ben Morgan, Charlie Morgan and Thea Nicholson performing the roles of provost, baillie and lady provost respectively in a royal procession from the village hall to the games field that dates back centuries.
The sack race, potato and spoon race, grandparents' race, tug o' war and Great Rait Hill Race all return, while tossing the rubber chicken and count the logs are new for 2016.