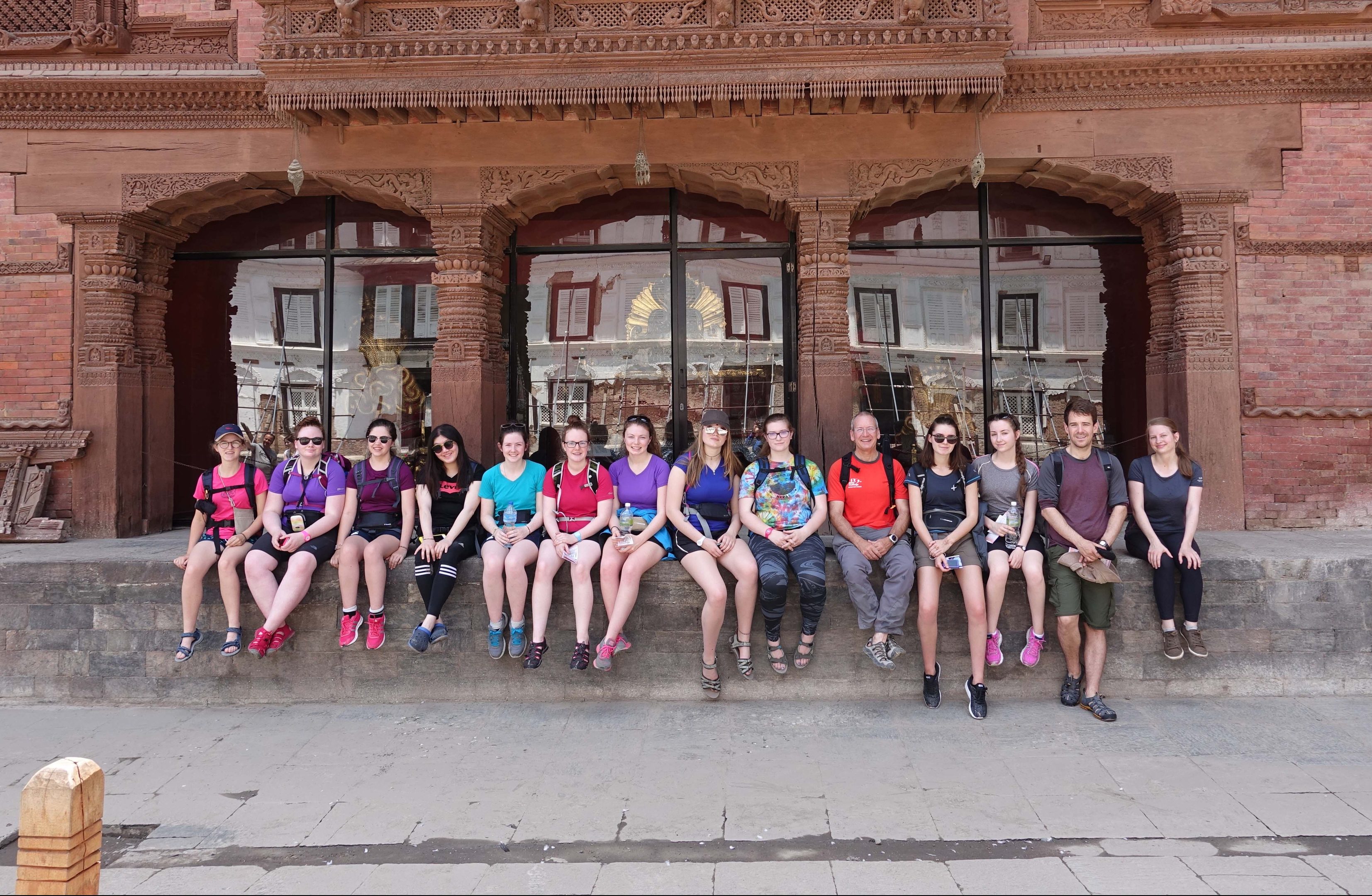 A group of senior Perthshire schoolgirls have returned from Nepal, where they saw how the country is recovering from last year's devastating earthquake.
The 11 sixth form girls — Catherine McInnes, Ellen Eastwood, Erin Rennie, Isobel Campbell, Jade Courtney, Rachel Black, Rebecca Bruce, Zoe He, Susie Dougall, Lucinda Turquand-Young and Sophie Jacobs — were accompanied by two school staff, Michelle Patton and Stephen Johnston, along with World Challenge leader, Ian Ridley.
"On arrival to Katmandu there was an instant culture shock, with cows wandering freely down the busy moped and car-filled city streets of Nepal's capital," said Mr Johnston, a religious studies teacher at the Bridge of Earn school.
"In our first few days we visited many sites, Swayambhunath often known as the monkey temple, and a steep climb up to the Stupa allowed us to see the full panorama of the city, while carefully fending off the cheeky monkeys keen to steal food from visitors.
"While spending a few days in the capital we noticed the effects from the earthquake, which happened the previous year.
"However, many Nepalis we encountered said it was an important time for us to embark on an expedition, as more than ever, Nepal needed tourists to help in the rebuilding of their country."
The trek was a tough six day hike along part of the challenging Annapurna circuit where the group saw the mountain ranges with several peaks over 8,000 metres.
"The girls on the whole very much enjoyed the trek, despite its tests, namely the monsoon rain and dreaded leeches," said Mr Johnston.
"Our local team of guides, porters and cooks were excellent throughout, and were always there to help motivate the group."
On finishing the trek, the girls had  a well-earned rest in Pokhara where they tackled the longest zip wire in the world and then took on the rapids during a day of white water rafting.
The group had planned and raised several thousand pounds for a week long volunteer project at the Hillside School, an hour from Katmandu, where they  used their skills in various ways to assist the work of the school.