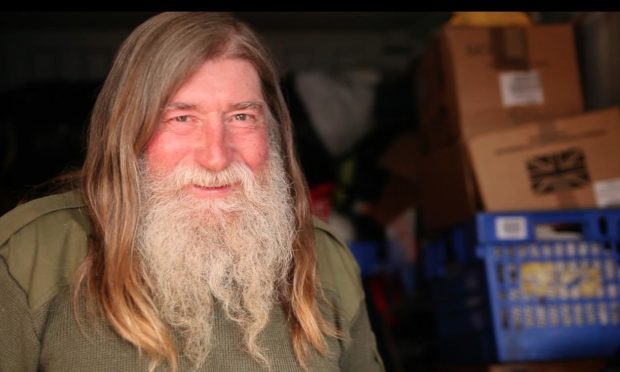 The remarkable story of pensioner Charles Ingram, who spent three years living at the side of one of Scotland's most dangerous roads, could soon be told at film festivals around the world.
The A9 camper, who was controversially evicted from his roadside home last year, is the subject of a new big-screen documentary.
Film students Ruaridh Turner and Beth Woodcruff tracked down Mr Ingram and spent six months recording the challenges he faced after being forced from his camp.
Man of Layby 52 is now being submitted to festivals throughout Britain and overseas.
Ruaridh, 23, is originally from Glenlivet, and passed Mr Ingram on the A9 frequently.
"We wanted to make a film about Charles' life on the road and were planning to go and talk with him, when out of the blue we heard that he had been evicted," he said. "We thought this would mean the end for the film, but instead we decided to see where it would lead."
The pair, who study at Edinburgh College of Art, managed to find Charles through a friend who began an online campaign for him on social media.
Supporters raised £1,000 to pay a court fine after he admitted assaulting a court-appointed official during his removal.
"After meeting him in person, we were fascinated by his story and knew that we had to continue the film," said Ruaridh.
In the trailer for the movie, Charles is seen back at the roadside, waving to passing lorries.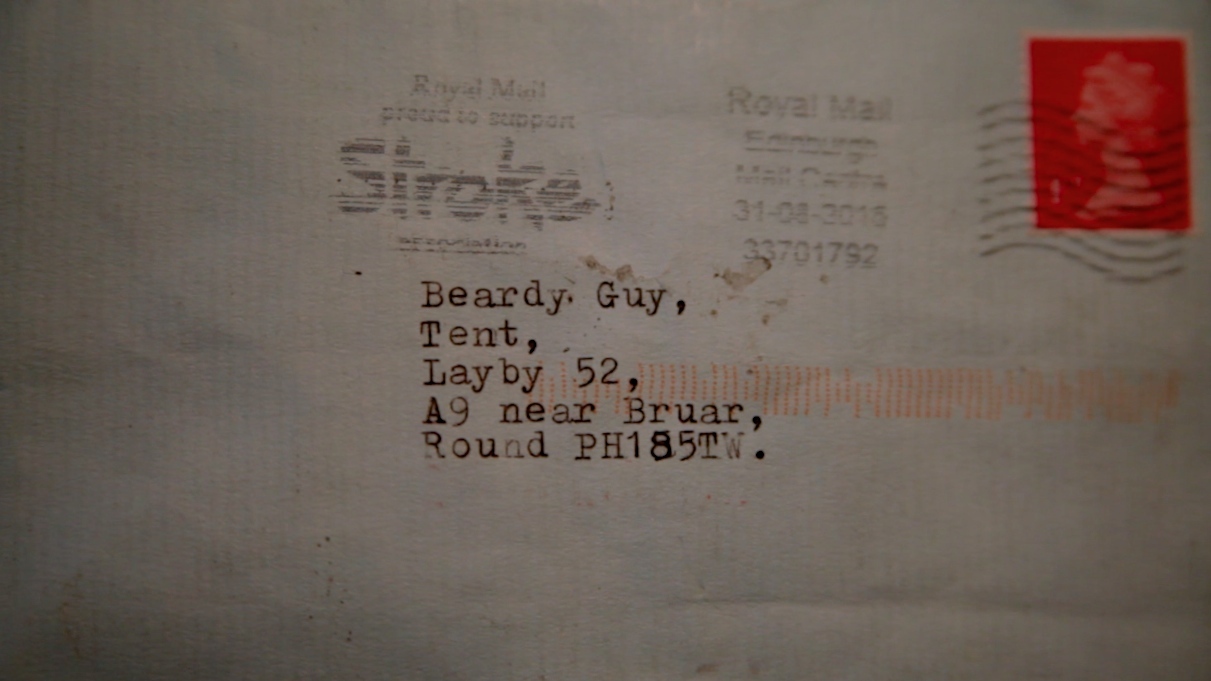 Explaining his life on the A9, he said: "Freedom isn't it? You see the sun come up in the mornings, the sun going down at night, the moon coming up, everything.
"You see nothing down there, I'm no staying in Perth. I'm not a townie."
In the film, Charles discusses what he believes is an injustice surrounding his mother's death.
"I'll never forget it. It'll be on my mind until the day I die that she was murdered," he told film-makers.
Charles has raised more than 2,000 signatures on a petition, calling for emergency staff who were with his mother when she died to be prosecuted.
At the time of his eviction, Transport Scotland said that Charles' camp was becoming a danger to the public.
Charles is reported to have set up home in his Mercedes 220 after losing money in a business dispute.
Man on Layby 52 will be available online after being shown at festivals.