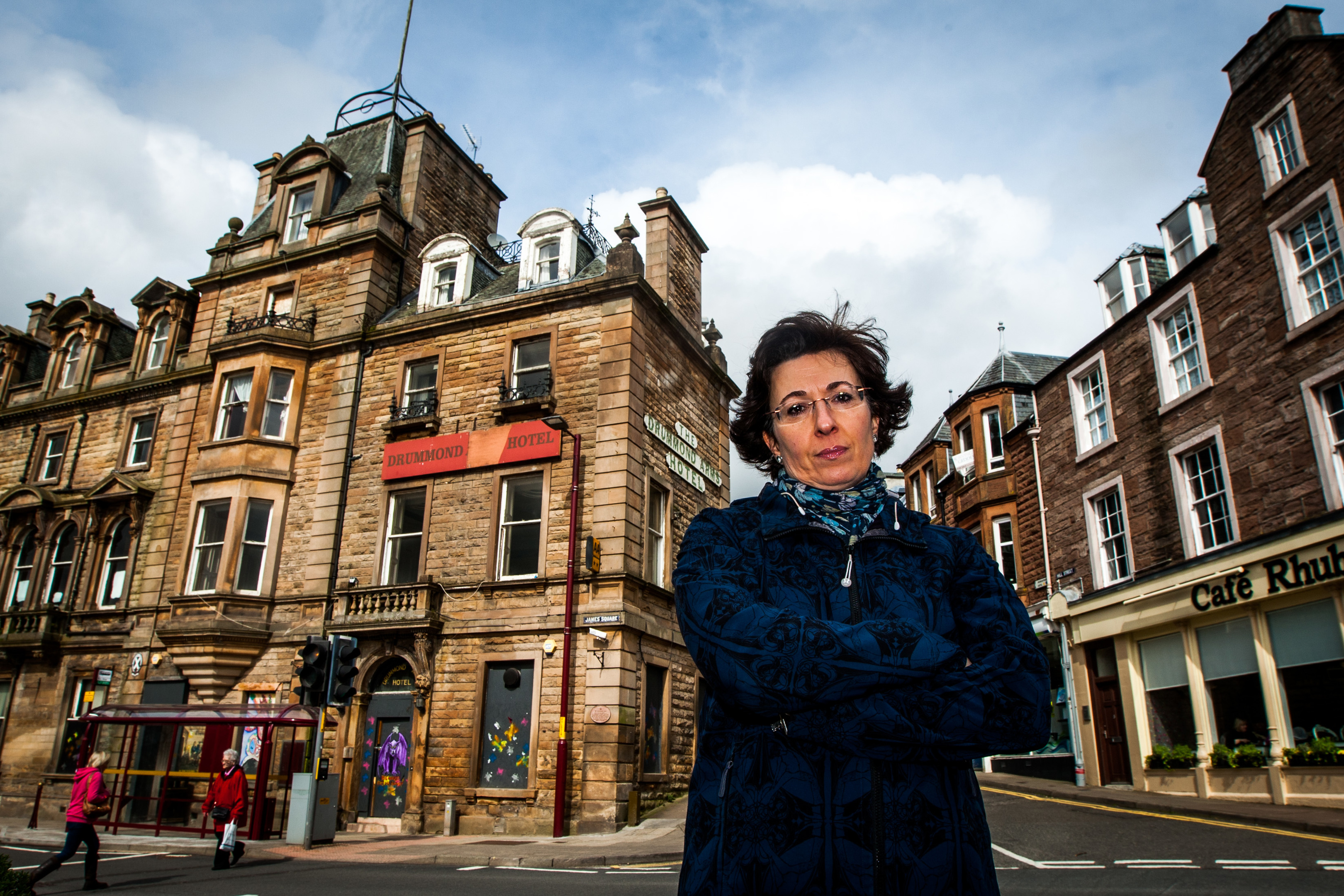 Crieff residents are being urged to give their views on vacant buildings said to be blighting the town.
Crieff Community Trust (CCT), in partnership with Community Enterprise, has organised a series of consultation events to gather opinions and ideas on the use of empty buildings such as the Jacobite-era Drummond Arms.
The events, which will begin on Saturday, follow CCT being awarded £17,000 to carry out a feasibility study.
Ailsa Campbell, chair of CCT, said she wants residents to "speak out" about how they feel about the town's vacant buildings, pointing out the funding from Perth and Kinross Council and the Scottish Land Fund, is there for all the community to use.
She said: "These consultation events are not all about the Drummond Arms.
"We're basically asking people to tell us which empty building they would wish to focus on, but we are asking young people, old folk and families to take part. That way, we will get a representation of how Crieff residents feel."
She continued: "They need to tell us what is missing from our town. But it's important for people to know that this funding can be used by any group in Crieff to look at other buildings in the town that need re-developed.
"So I'm asking for as many people as possible to attend the consultation events, and if they have a view on this please tell us and Community Enterprise. All the views will be noted and the result of the feasibility study will be released in February."
Mrs Campbell said she is delighted to have the support of Community Enterprise, who will also be attending the consultation events.
"It's really nice that other people are working on this. Community Enterprise are very experienced professionals, so it's great to have them on board."
A spokesperson for Community Enterprise added: "We have been commissioned by Crieff Community Trust to conduct the consultation so we will be at each of the consultations to speak to local residents to gather their opinions and ideas about use of empty buildings in Crieff.
"We will also be speaking to stakeholders and conducting focus groups, and pulling all of the research into a feasibility study document."
The consultation events will take place at the Crieff Christmas Fair on Saturday at Crieff High School, from 10am to 1.30pm and at Morrison's Academy from 1pm to 4pm.
They will also be a drop-in session held on Monday at Strathearn Artspace, Crieff, from 3pm to 7pm, and a consultation event at the Crieff Christmas Market on Friday, December 9 at James Square from 10am to 2pm.