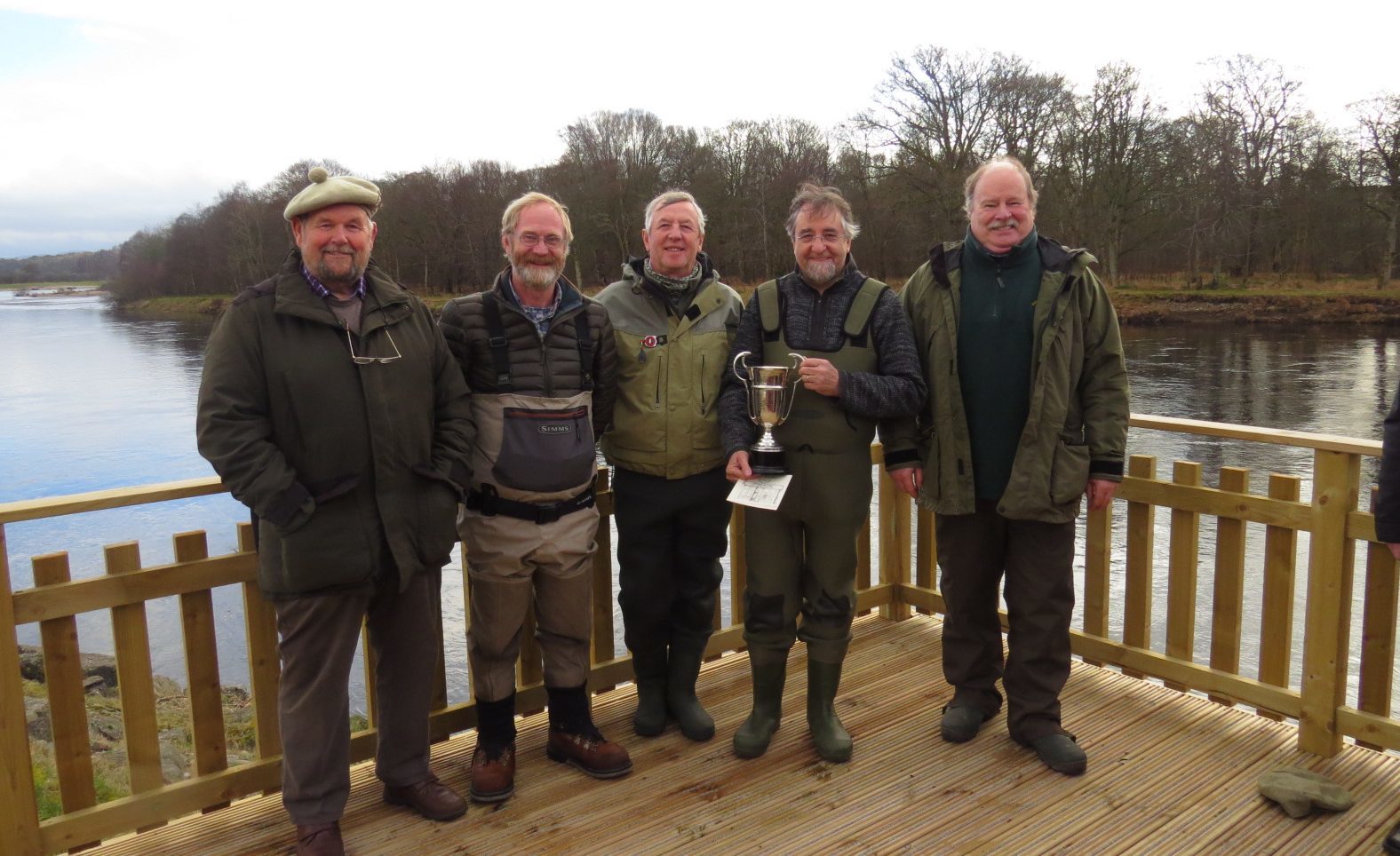 A claim the Scottish Government has done little to help wild salmon, while backing Norwegian owned salmon farms "to the hilt",  has been made by a leading angler.
Writer Arnot McWhinnie, one of the Tay's top anglers, was speaking at the presentation of the Redford Trophy, awarded each year to the angler who lands the heaviest fish on opening day.
"Many of you, like me, will be worried about the future of our salmon stocks," said Mr McWhinnie.
He said as salmon stocks seem to diminish each year the Scottish Government does very little to help the iconic fish, despite the fact salmon fishing contributes to the Scottish economy and provides many jobs.
"Sportsmen from all over the UK and Europe come here to fish for salmon, but nowadays, like the fish, their numbers are diminishing because there are simply not enough salmon for them to catch.
"While the Scottish Government backs Norwegian-owned fish farms to the hilt their only answer to the reduction in salmon stocks is to impose catch and release on anglers, criminalising them if they kill a salmon at certain times of year, and on certain rivers."
Predators such as seals, dolphins, and goosanders were the main problem on the east coast, while on the west coast it was fish farms, located at or near the mouth of virtually every estuary, he said.
These produce a "sea lice soup" which young fish have to swim through, with many being eaten alive by the parasites.
Mr McWhinnie said many of theses salmon farms are operated by Norwegian companies.
"Their country has much stricter regulations which impact on their profits, so what do they do?," he asked. "They come to Scotland where regulations are less strict.
"It is high time the Scottish Government clamped down on the way these farms operate."
He added that one answer could be to rear the salmon in close containment farms on dry land rather than in the sea, something which the Norwegian Government is looking at, with, he believed the first closed containment farms already set up.
A Scottish Government spokesman defended their record saying: "Scottish wild salmon is a valuable and important asset and we are taking action to protect stocks.
"We have introduced catch and release in areas where stocks are below their conservation limit and an annual assessment of conservation status on individual rivers rather than at district level, which will help to protect our weakest stocks to ensure they are here for future generations to enjoy.
"Scotland also has a proportionate legislative and regulatory framework which balances growing aquaculture sustainably and protecting biodiversity and the environment on which aquaculture and wild fisheries depend."
This year's winner of the Redford Trophy was Dr Robert Harvey, from Larbert.  Dr Harvey, who is a lay preacher, landed a 19lb salmon on the Dunkeld House Hotel water.
He has only been salmon fishing for five years, and is the fourth of a group of friends to win the prestigious trophy which was presented to him by Arnot, himself a former winner.