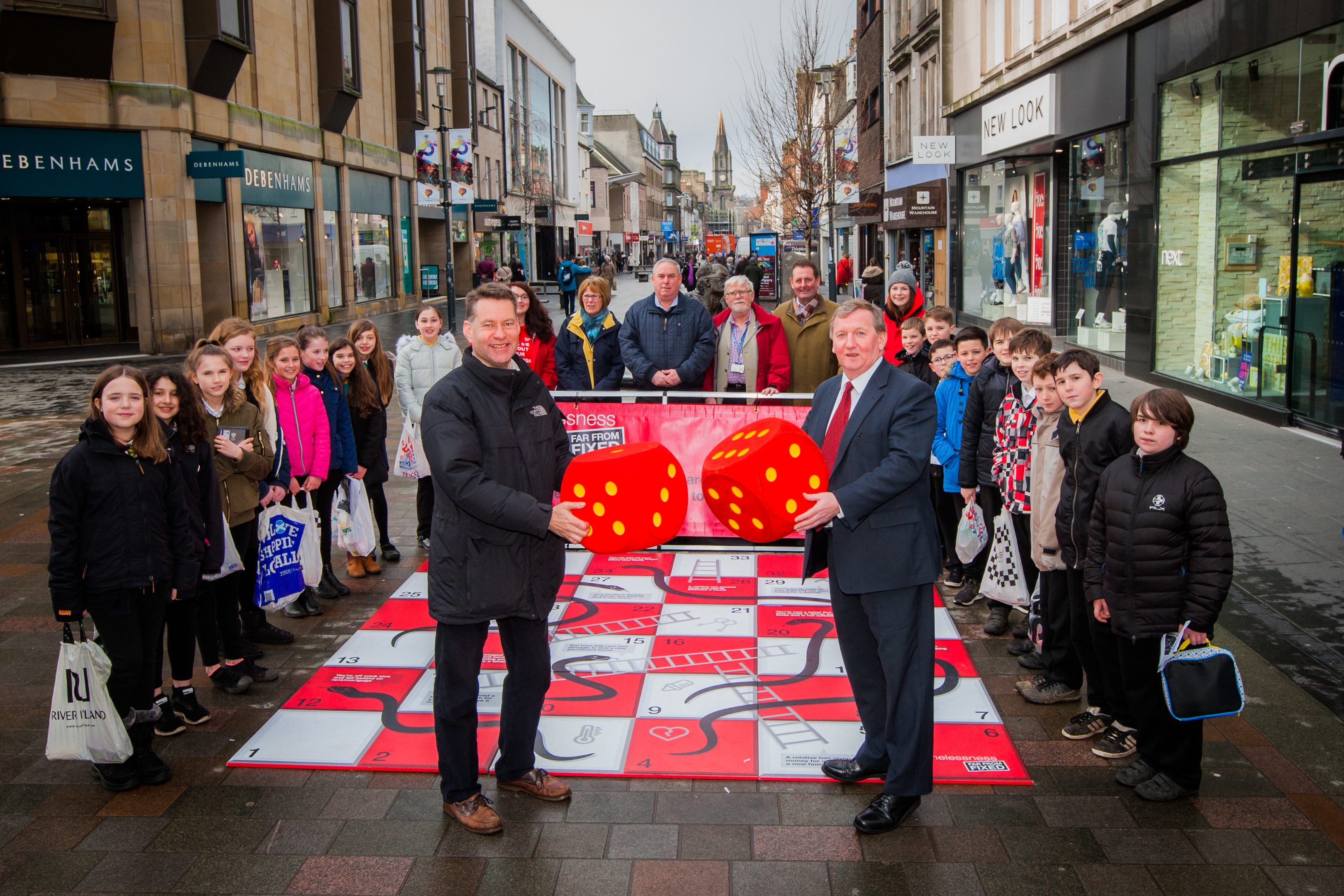 A giant snakes and ladders-style game has been set up in Perth city centre to demonstrate how easy it can be to fall into the trap of homelessness.
Chance Not Choice was used by Shelter Scotland to illustrate how life events affect people's ability to keep a roof over their head and that homelessness can happen to anyone.
The game was part of the charity's Homelessness: Far From Fixed campaign, which aims to highlight what it calls the "national shame".
To coincide with the campaign launch, Shelter Scotland released new research by YouGov which showed 75% of people in Scotland agree that homelessness is a problem and that 54% agree the Scottish Government could do more to tackle it.
Alison Watson, deputy director of Shelter Scotland, said: "We bring our campaign to Perth to show people that it is frankly a disgrace that homelessness still exists in Scotland today.
"Last year in Scotland nearly 30,000 households became homeless and more than 65,000 households approached their local authority for help with housing.
"It's shameful that each year there are thousands of people sleeping rough on our streets, that there are thousands more hidden homeless people sofa surfing with friends and that tomorrow morning more than 5,700 children in Scotland will wake up in temporary accommodation without a permanent home of their own."
She added: "We are demanding that national and local government do more to tackle homelessness in Scotland.
"As a wealthy nation, why is it that we still cannot ensure that there is a home for everyone? What does that say about Scotland as a society today? It's a fundamental right that everyone should have a roof over their head and Shelter Scotland will not stop campaigning until this vision becomes a reality."