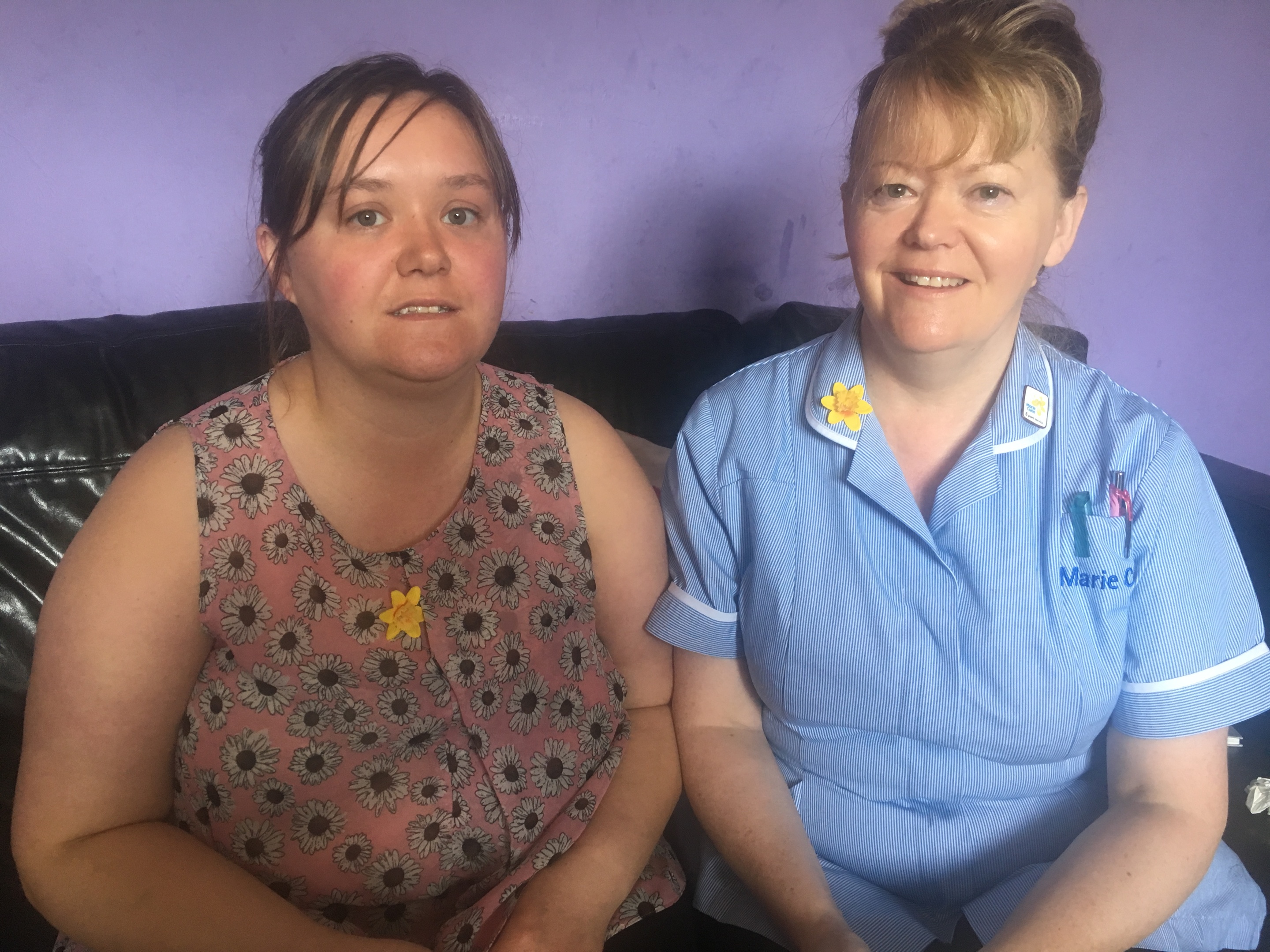 The sister of a Perthshire teenager killed by cancer and the nurse who cared for her are set  to take part in a challenge to  raise funds for families in need.
Carly Hill, a former pupil of Crieff High School died aged just 16 last year.
Her sister, Hayley Hill, 27, and Marie Curie nurse Heather Inglis will abseil 150ft down Dundee Dental Hospital on June 3 in her memory.
The money they raise will go to Marie Curie, the charity that provides free nursing care to the terminally ill at home.
Hayley and her partner Kyle, who worked with Heather and a team of  nurses to care for Carly at home, said that they will never be able to repay Marie Curie for the support they gave their family.
Hayley, a healthcare assistant, said: "The nurses were just wonderful – the care they gave was incredible. We laughed together, we cried together and I could ask them anything and they told me the truth, there was no holding back.
"Now I'm 100% determined to help others get the same service that we had because I know what a difference it made to us and Carly – being able to keep her at home."
Carly, was diagnosed with terminal cancer in March 2016.
In April she went home to live with Hayley, Kyle, the couple's two children Kyle and Brooke, now seven and five-years-old and Hayley's brother William, 14.
The "lively" and  "brilliant" teen, who doted on her niece and nephew, loved babysitting, and enjoyed sports,  was keen to become a police officer.
Tragically Carly died on August 4 last year, just two months short of her 17th birthday.
Heather said: "When someone is so young it needs all your experience.
"We are highly trained so you just draw on that knowledge and go in there each day being strong and professional and making sure that the patient and the family are supported to the highest standard.
"Doing the abseil together is a good way for us both to remember Carly and then to raise funds for another local family like Carly's who might need care."
Abseil founder and Marie Curie patron Petra McMillan, from Dundee, said Carly's case highlights the specialist service that the charity provides.
To sponsor Team Carly or to book your own slot on the ropes next week, contact Hazel Mitchell on 01382 736627 or via nutella11.hm@gmail.com