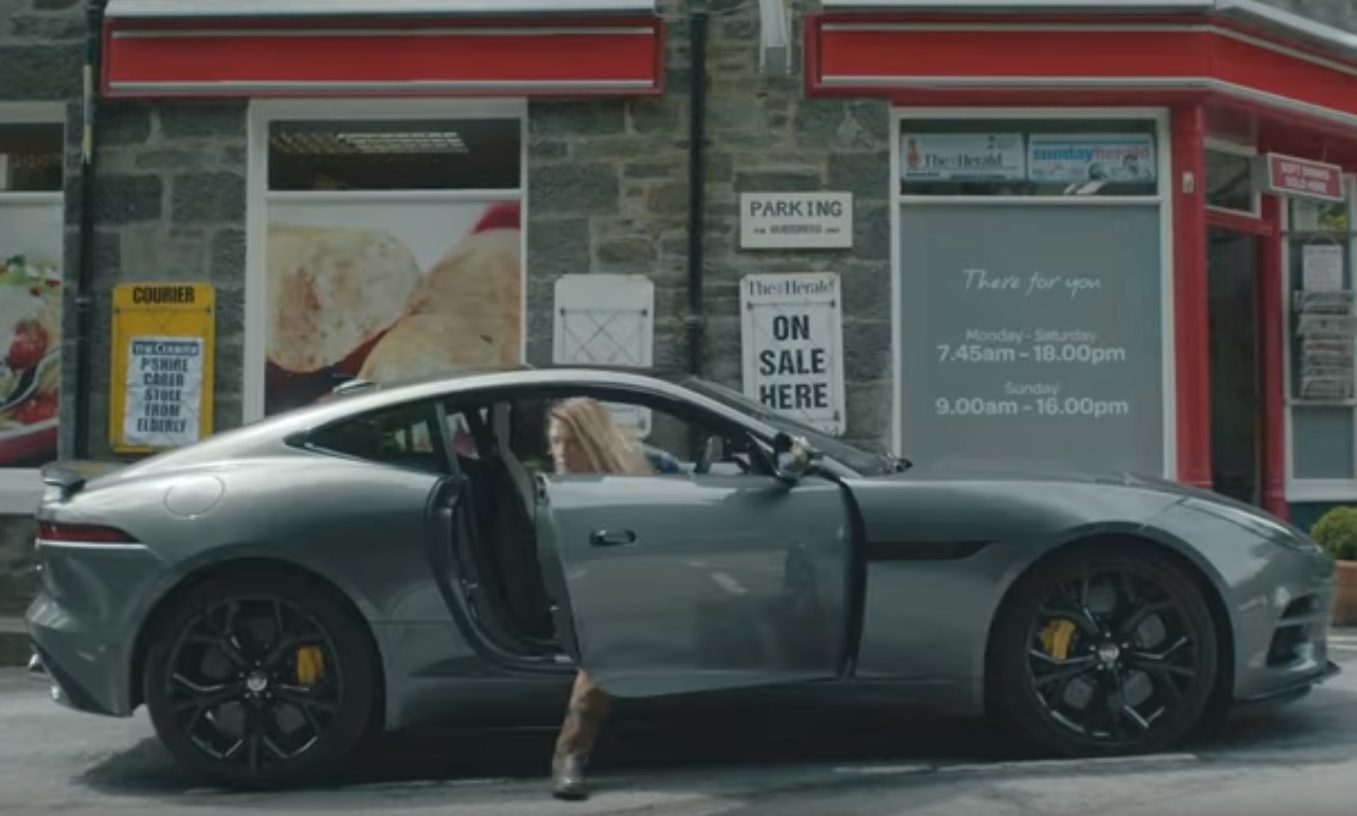 Motoring giant Jaguar is capitalising on a quirky partnership between two of the world's most tedious sounding communities.
The car manufacturer has filmed a glossy new advert in Dull, Perthshire, celebrating its link-up with Boring in Oregon, USA.
The online commercial was released to mark Boring and Dull Day, an official state holiday to mark the twinning arrangement held in America.
Local hotel worker Rebecca Deboys was filmed with pal Laura McHardy, test-driving Jaguar's new F-Type model.
In the advert, they tour highland Perthshire, stopping at Kenmore Beach, before making a trip to the Strathtay Spar to buy milk.
Another pair from Boring, Oregon, are seen taking a tour around their community and stopping off at a local garage.
Jaguar's commercial team said the campaign suits the "least dull and boring" vehicle on the market.
Shopkeeper Simon Gray, who has run the Strathtay Spar for more than 13 years, makes a cameo in the two-minute piece.
"It came completely out of the blue," he said. "A man representing Jaguar turned up at our door one day and asked if we were okay about using the shop in the advert.
"Because there was no store in Dull, they wanted to use this one.
"I said no problem. Because it was a Spar shop, they had to be careful not to show the business in a bad light – but in the end, they just photoshopped out the Spar sign."
A Courier billboard, flagging up a Perth court story, can be seen outside the store.
Mr Gray said: "The folk from Jaguar were very good. They spent about three hours at the store filming, but let me get on and serve the customers.
"I did have a speaking part. I had to say the word 'dull' over and over and over again. But it got cut out in the end."
He added: "I'm really pleased with it. I had no idea it would be so good."