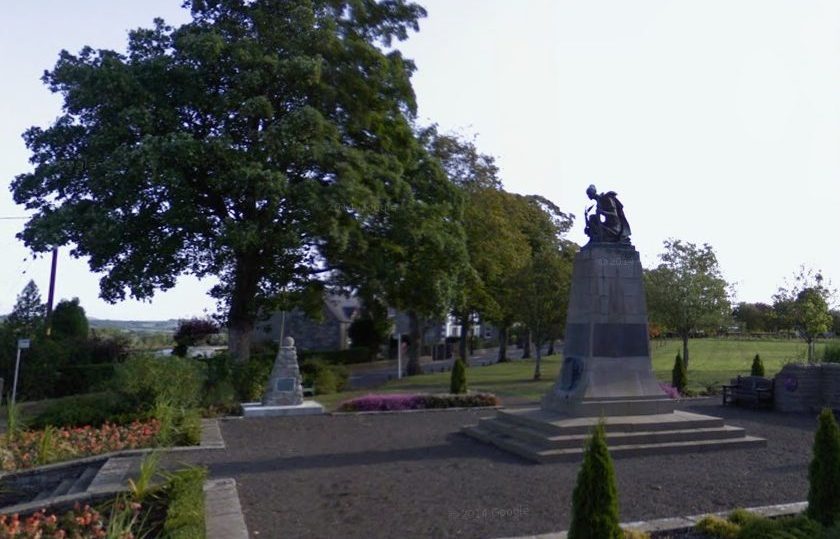 Heartless thieves have stolen a Union flag from a Perthshire war memorial.
The iconic ensign was snatched from its pole beside the 96-year-old monument at Alyth, sparking widespread anger throughout the village.
Police have been alerted to the theft and members of the local British Legion are now working to find a replacement.
Locals have also offered up their own flags to fly over the site.
The memorial, at the corner of Meigle Road and Airlie Street, has been part of the village since the 1920s and features a striking statue of a sword-wielding woman by renowned sculptor William Kellock Brown.
The brazen theft was announced by the Alyth Scout Group.
A spokesman said: "It is with dismay that we hear that there has been damage done to the War Memorial flagpole and the flag itself — which flies over a monument to our local war dead — has been stolen."
Perth and Kinross provost Dennis Melloy, a local councillor, said: "Alyth residents in our small close-knit town are quite rightly very angry and also deeply shocked that the flag has been desecrated in this way.
"I sincerely hope that whoever was responsible for this vandalism and theft does not live in Alyth."
He said: "For this to happen at our war memorial is particularly sad. I am sure the local branch of the Royal British Legion will ensure its replacement as quickly as possible."
Councillor Fiona Sarwar added: "I was shocked to learn of the vandalism to the Alyth War Memorial.
"I find this behaviour completely unacceptable and urge anyone with information to report it as soon as possible."
She said: "As local councillor I will do all I can so that the flag is back in place as soon as possible."
The C-listed statue remains something of a local enigma, with uncertainty surrounding its meaning. In a local history book published in 1925, Rev James Meikle questions whether the statue represents a celebration of victory (after World War One) or a call for peace.
Kellock Brown created several monuments after World War One. He was working on a large Robert Burns sculpture when he died in 1934.
Police Scotland has urged any witnesses to get in touch.