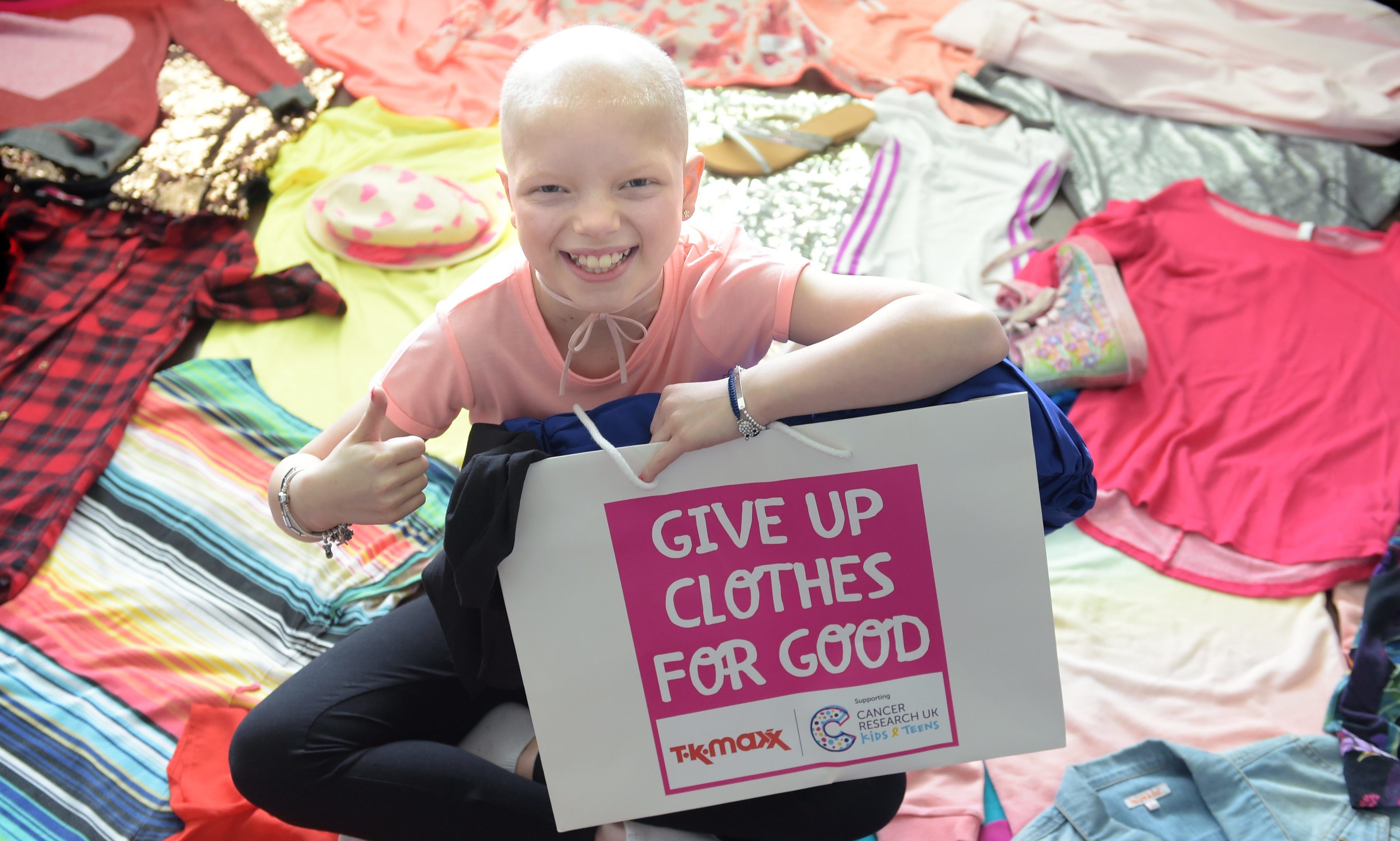 An inspirational Perth schoolgirl battling a rare form of cancer is spearheading a new national charity drive, urging Scots to help save lives by clearing out their wardrobes.
Dance champion Lily Douglas is undergoing gruelling bouts of chemotherapy ahead of potentially life-changing surgery to have a bone in her shoulder removed.
The nine-year-old was left heartbroken after being forced to cancel an audition with Scottish Ballet in April when doctors diagnosed Ewing's sarcoma, a type of tumour found in the bone and soft tissue.
But since then determined Lily has kept dancing, even winning first place in a solo dance category at the UDO Scottish Street Dance Championships early this summer — only two days after completing her fourth round of chemotherapy.
Lily is one of around 310 young people who are diagnosed with cancer in Scotland every year.
Now she has been chosen to launch the Give Up Clothes for Good campaign in Scotland, a partnership between TK Maxx and Cancer Research UK Kids & Teens which raises funds for life saving research in to children's cancers.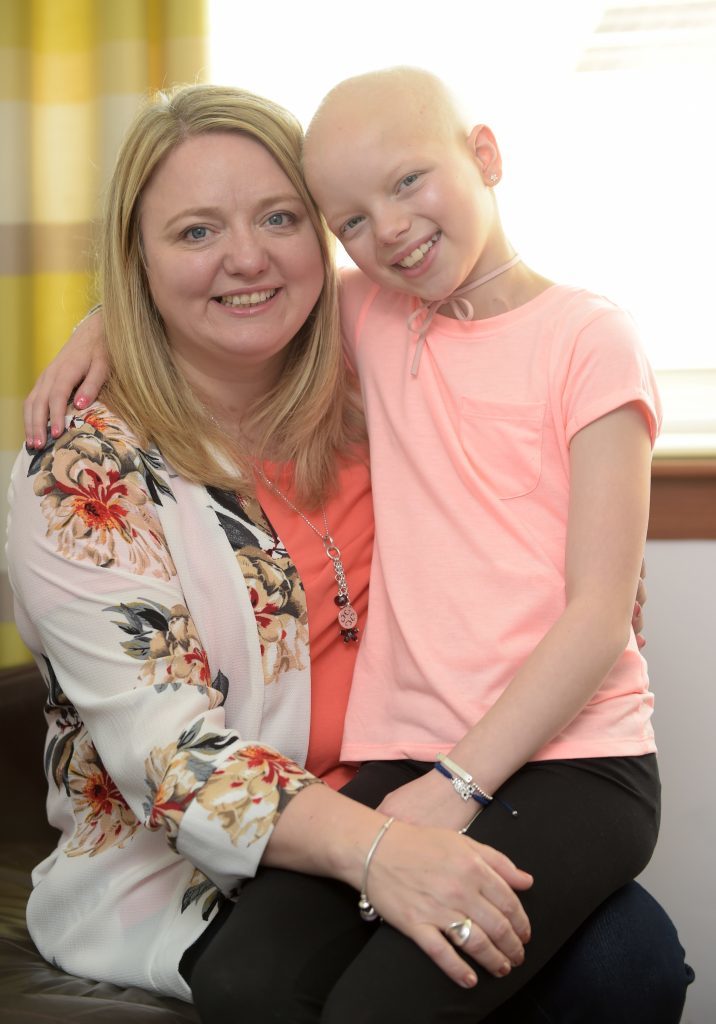 Lily is rallying people to donate good quality clothing, accessories and homeware they no longer need to their nearest TK Maxx store.
Each bag donated is expected to make up to £30 when sold in Cancer Research UK stores. All money raised will help fund research to find new, better and kinder treatments for children, and young people with cancer.
St John's RC Primary pupil Lily said: "I just love dancing so much and it's my life.
"I've been dancing since I was two and a half. As soon as I get a break from chemotherapy treatment then it's getting back to dancing that makes me feel happy."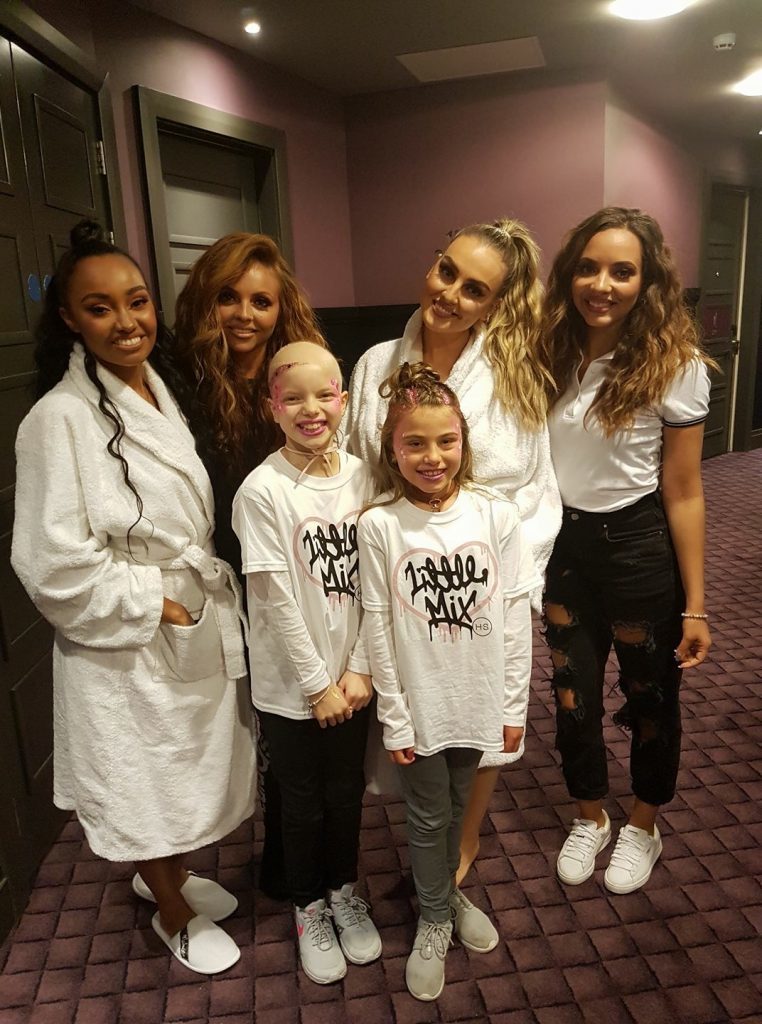 She said: "If I'm out of hospital in the morning then I'll often be back at a dance class or taking part in a dance competition by the same afternoon.
"Now I'd really like to help other children who have cancer. That's why my Mum and I will be having a good clear out at home and finding clothes and items to donate. I hope everyone across Scotland will get behind this campaign too and turn something unwanted in to funds for such a fantastic cause."
Lily's family know first-hand how important research is in helping more children and young people survive cancer.
Their world changed this spring when on a car journey home from a dance competition, Lily first complained of a sore lump in her left shoulder.
It came as a hammerblow on Friday, April 28, when doctors in Edinburgh explained that Lily had a tumour in her shoulder and both her lungs.
Lily's mum Jane Douglas, 47, said: "Lily could tell how upset I was.
"When Lily had first complained of a sore shoulder I'd thought it was only a dance injury. She danced every day and looked so healthy.
"I remember saying to her, 'it will be fine. You'll have just pulled a muscle'. Cancer never even entered by head. Why would it?"
She added: "Now I was sitting in a room with Lily asking me: 'Mum, do I have cancer?' When I said 'Yes', her first question was, 'Will I lose my hair? When I said 'yes', she got quite emotional.
"That weekend at home was horrible. I had been told the cancer was aggressive so I knew we had a real fight on our hands. It was like a black cloud over us."
Jane said Lily was the most positive person she knew.
"The doctors think Lily is incredible and I'm so proud of how she's taken everything in her stride," she explained.
"Lily has managed to go out there, have fun and keep dancing with her friends through it all. I'm amazed every day by her strength and her courage."
Lily's treatment could include radical "proton" therapy
Doctors are still finalising a full treatment plan for Lily.
She will need 14 rounds of chemotherapy in total followed by surgery to remove a bone in her shoulder.
Lily also needs either radiotherapy in the UK or proton beam therapy in America.
Currently unavailable in the UK, proton beam therapy is a type of radiotherapy that can reduce side effects for patients by reducing damage to developing or sensitive organs.
For cancer types where there is evidence that proton beam therapy is a better option, the NHS currently pays for patients to travel to countries with the facilities to provide the treatment.
The situation will change in 2018 when two NHS proton beam therapy centres open in England which will allow further research to be carried out to find out which children and adults with which types of cancer could benefit from this treatment.
But the results of latest scans reveal Lily is already responding well to chemotherapy treatment. The tumour in her shoulder has shrunk significantly, while other tumours in her lungs have gone completely.
And there was more good news when another "tumour" in her leg turned out to be a dance-related injury.
Lisa Adams, Cancer Research UK Kids & Teens spokeswoman for Scotland, said: "It's fantastic to see Lily as the face of Give up Clothes for Good in Scotland.
"Lily has been through so much at such a young age. Thanks to research, more children and young people are surviving cancer than ever before. But there's still so much more to do."