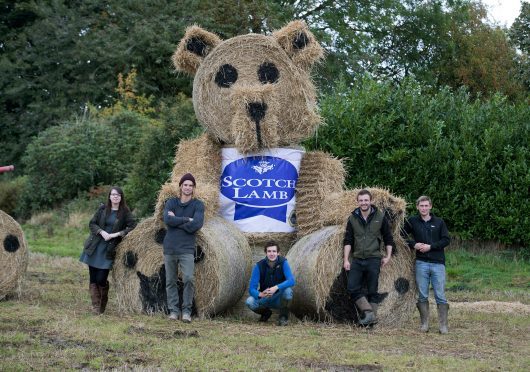 A straw bale sculpture created by a Perthshire young farmers group has been named the best in Scotland.
The Bankfoot Junior Agricultural Club (JAC) "bear band" beat six finalists, narrowed down from 50 national entries, to win the Young Farmers' Bale Art Competition at the weekend.
Speaking to The Courier last week chairman of the group Ewan Smith, 24, said the artwork was put together during a big operation on Sunday, October 1 which involved about 12 young farmers using tractors and loaders.
The straw bale creation has been amusing people on the commute between Inverness and Perth due to its location right off the A9 at Newmill Farm, near Stanley.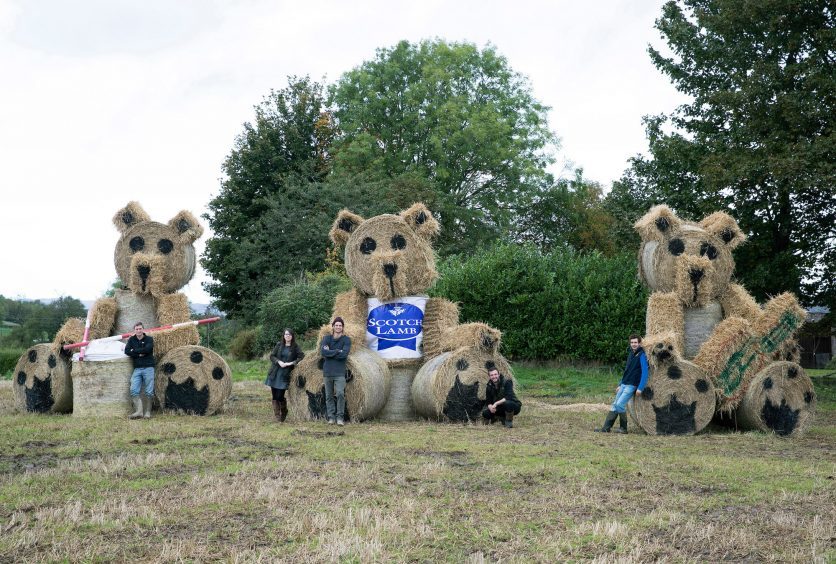 Posting on social media following the announcement Bankfoot JAC said: "Well done to all the clubs that entered, we are delighted to have won."
Other finalists included Bankfoot's neighbouring JAC, Strathearn, whose work was a bride made of straw next to her kilted groom and the words "farmer wants wife". It was located further south off the A9 at Drumlochy Farm, Blackford.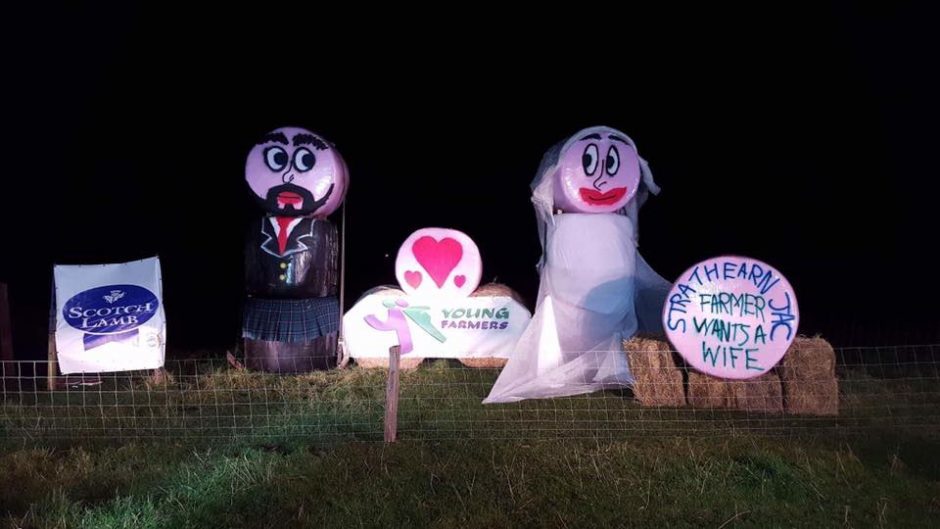 The others were the Vale of Alford JAC, Thornhill Young Farmers, West Renfrewshire Young Farmers and Crossroads Young Farmers.
Scots TV presenter Lorraine Kelly was the judge who chose the winner.
PICTURES: Why have these amazing straw bale artworks appeared along the A9?
"I loved judging them," said Ms Kelly, "Selecting a winner was extremely hard but in the end it just had to be the three teddies."
The runner-up club in the national competition was Thornhill young farmers from Dumfries and Galloway with a Bill and Ben bale art entry.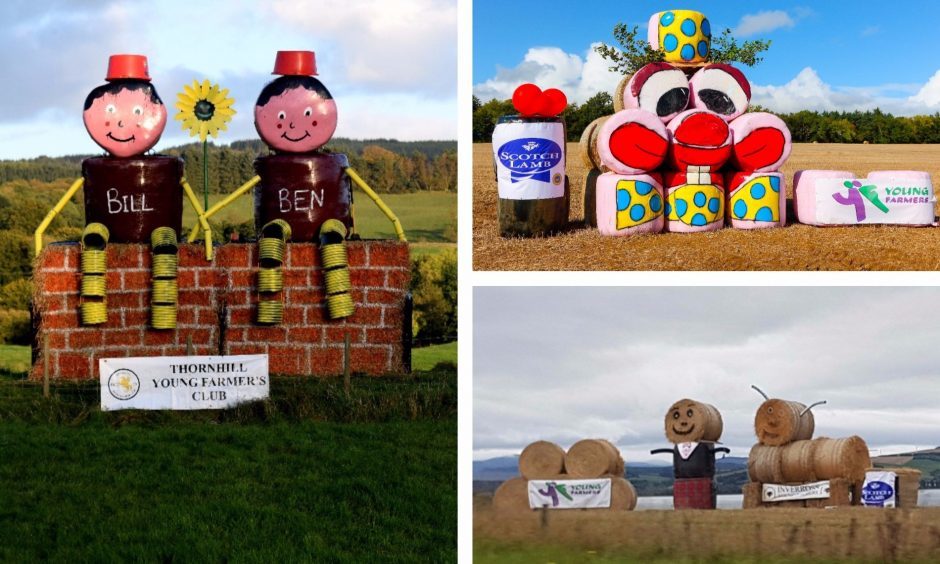 SAYFC chairwoman Suzie Dunn said: "Well done to Bankfoot and all the
finalist clubs and to all those club members throughout Scotland who took part this year.
"It's been great to see the Scotch lamb brand taking pride of place in the bale art displays too – our thanks to Quality Meat Scotland for their support."
The competition was organised to encourage people to purchase Scottish meat, namely Scotch Lamb. This is the first year participants across the whole of Scotland have been able to take part.
The young farmers also hoped to inspire people to donate to STV Children's Appeal via the www.justgiving.com bale art page.