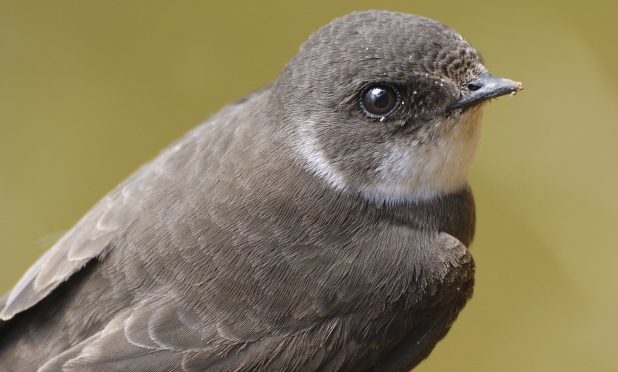 Emergency escape ramps could be installed for rare birds and wildlife at a Perthshire quarry.
Council planners are insisting on extra measures to save roosting sand martins at land near Blackford.
Proposals to remove tonnes of sand and gravel from the embankment at Mains of Panholes have come up against local opposition, amid claims it could harm the birds, as well as creating excess noise and dust.
However planning chiefs are backing the plan, which is needed to provide material for a nearby rail depot for bottled water giant Highland Spring.
Council officers believe the project will ultimately help take more traffic off the road at Blackford. Members of the development management committee will be asked to approve the plan at their meeting on Wednesday.
RSPB Scotland raised its concerns in a letter to planners. A spokeswoman said: "There is an active sand martin colony breeding within the material due to be removed.
"Sand martins and their active nests are fully protected by the Wildlife and Countryside Act 1981, from the moment birds begin tunnelling."
The charity said measures could be taken to stop the birds being disturbed or harmed.
Planners insist that, if the scheme is passed, action will be necessary to prevent birds and other animals from being trapped in the sand. This is likely to involve using planks to create sloping escape ramps.
Blackford Community Council has also raised concerns about excess dust levels, particularly on local children.
The watchdog group's planning and footpaths officer Katharine Huggett said: "Negative impact on the primary school is inevitable and not the low risk suggested by the Mineral Dust Risk Assessment. The entrance for the receiving site is almost opposite the main entrance from the school.
"Deposition of materials required for the site will extend to the boundary fence less than 30 metres from the school. The school has a number of children who have lung conditions that will be affected by the additional dust."
In her report to councillors, interim development quality manager Anne Condliffe said  a dust data assessment had ruled that with good-practice mitigation measures the impact of dust would be "negligible and not significant".
Sand martins are known to use quarry faces for nesting between March and September.