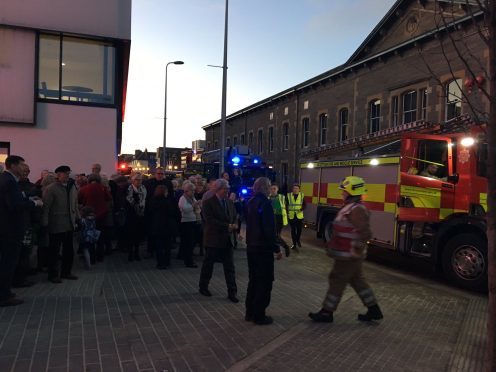 Perth Theatre welcome its first audience in almost four years following the completion of a £16.6m refurbishment.
A production of the pantomime Aladdin returned life to the heart of the beloved old building, now encased in a stunning new body.
The process of rejuvenating the theatre has not been without its ups-and-downs and so it was to be on opening night.
A fire alarm forced cast, crew, staff and audience to abandon their seats for a short time but after a brief visit from Scottish Fire and Rescue, the show was soon resuming amidst good grace and enjoyment.
Within the audience were stars of past years, former theatre members of staff, contributors to the project and local councillors.
Council Leader Ian Campbell – introduced by Horsecross Arts chief executive Gwilym Gibbons as "a magical fairy come political wizard" – described the theatre as "one of the most precious heritage assets in our beautiful city".
After thanks was offered to all those involved in the project – ten years in the planning and delivery – guests took to their seats for the first performance of Aladdin.
It was also the first show on the Perth stage – and the first pantomime – for director and theatre artistic director Lu Kemp.
Perth Theatre's Aladdin runs until January 6.