A missing pet cat has been found more than a year after she vanished – 30 miles from her Bridge of Earn home.
Mittens disappeared in August 2016 and could not be found despite owner Mike Rennie posting appeals for information.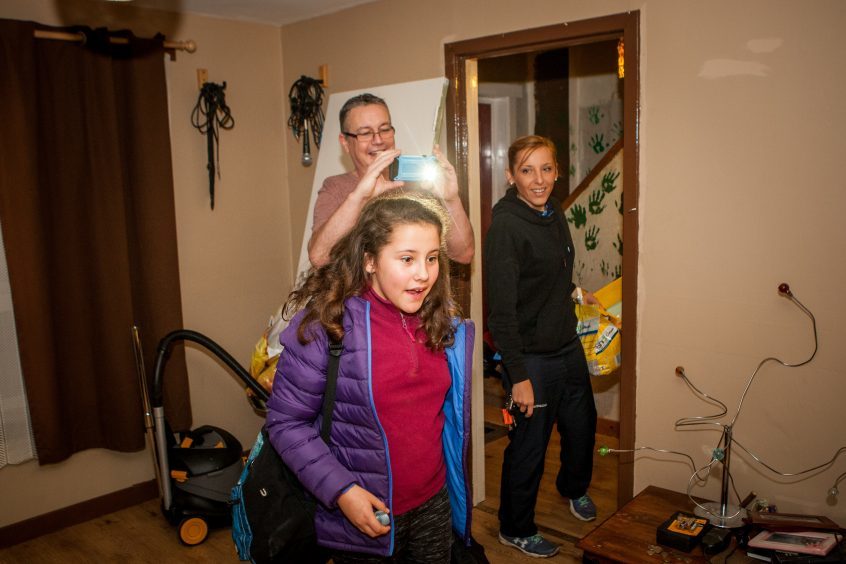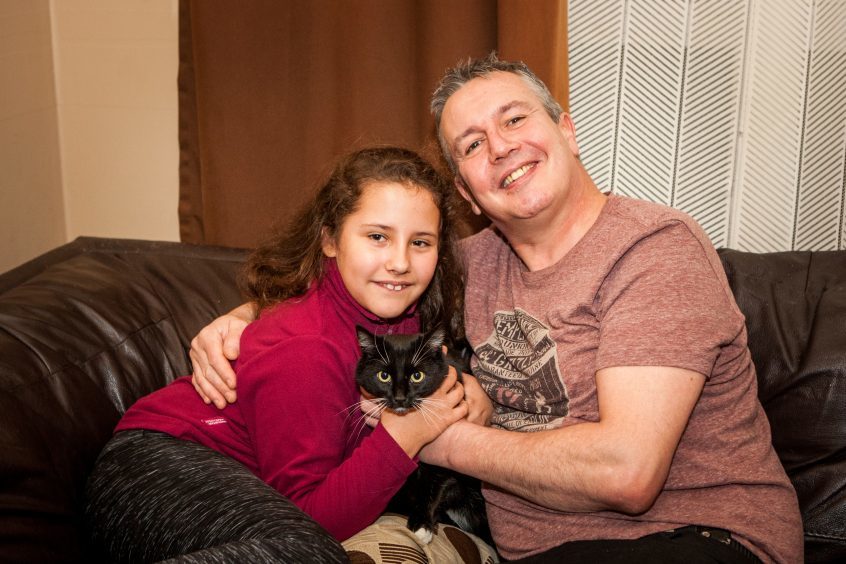 However more than a year later, the 48-year-old was stunned to receive a letter telling him the three year old animal had been found in South Queensferry.
He was able to collect Mittens on Monday night but kept the cat's return a secret from his 11-year-old daughter Natalia until they were finally reunited yesterday .
He said seeing his daughter's ecstatic face when she saw her beloved feline was the "best Christmas present ever".
Mike, who also has another cat, Splash, said: "She knew nothing about it – I kept it a surprise. Her face is the best Christmas present ever.
"When Mittens first went missing she was really upset. They were very close – Mittens followed her about everywhere. Mittens slept on her bed – they were inseparable."
Mike said that he was unsure how Mittens had come to travel to the West Lothian town but that she had been well cared for for some time, before a woman called Pamela Stewart took her to the vet.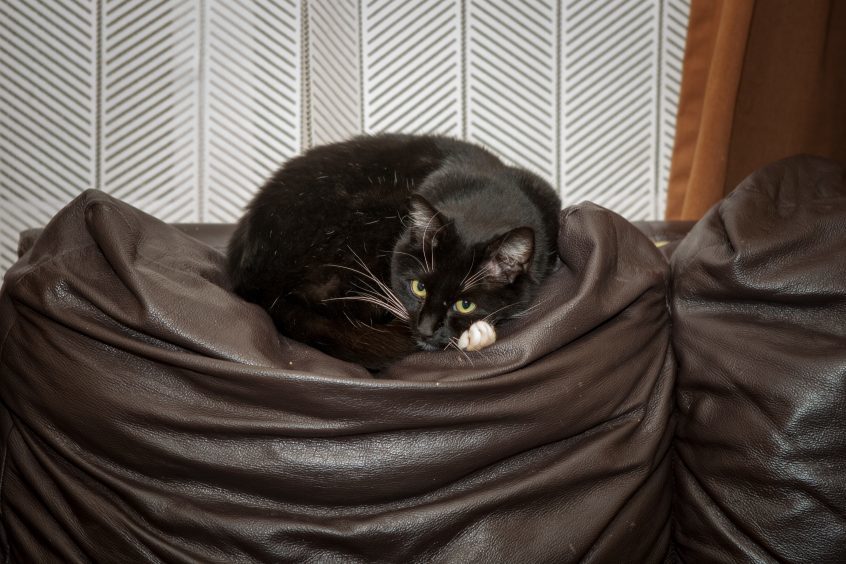 He said: "She must have jumped into the back of a van or something to get to South Queensferry. She must have been with someone else all that time.
"But in the last couple of weeks a woman was feeding her because Mittens kept coming back to her. She decided to get her scanned at the vets and my details came off her chip.
"Totally out of the blue I got a letter from the vets. They couldn't believe it either – they thought we'd moved from Bridge of Earn to South Queensferry.
"I was in absolute shock when I got the letter, because it had been so long.
"It definitely shows the benefit of microchipping – without that we would never have got her back."