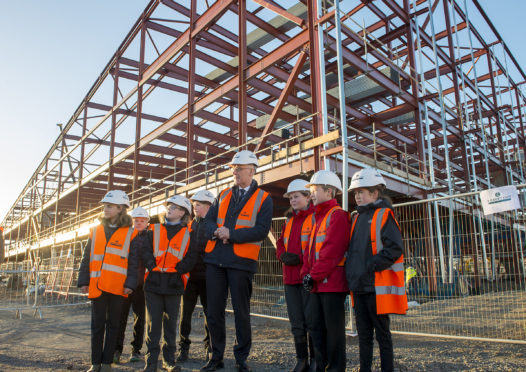 A rapidly growing population in Perth and Kinross has been welcomed by MSP Murdo Fraser but he has cautioned public services must keep pace in order to meet demand.
The Conservative MSP was speaking out after new statistics revealed population growth in Perth and Kinross will outstrip the rest of Scotland over the next few years.
Data used by National Records for Scotland reveals between 2016 and 2026 the population of Perth and Kinross is projected to increase from 150,680 to 157,468  – an rise by 4.5% and well above the national average of 3.2%.
Over the same period the population in Fife is estimated to increase by 1.9% while the Western Isles is forecasted to see its population decrease by nearly 5%.
"Perth and Kinross is an incredibly attractive place to live and work and it's no surprise that the population is expected to grow by so much in the next ten years," said Mr Fraser.
"Ultimately, a combination of migratory factors including inward relocation from Scotland is driving the population up in Perth and Kinross.
"Furthermore, unemployment is at a record low and people clearly view the area as a good fit for both their work and family life.
"Whilst this increase in population should be welcomed it's important that vital public services like schools and healthcare are able to keep pace.
"It's also important that the planning system is properly equipped to allow for more new homes to be built.
"There has never been a better time to live in Perth and Kinross and our growing population is testament to this."
Council leader, Conservative councillor Murray Lyle, said the pressures that more people will bring was something they had factored into their forward planning.
"Perth and Kinross Council have been aware of this predicted population growth for some time," said Mr Lyle.
"The council is continually challenging itself, and partners, to deliver vital public services more efficiently.  This is in spite of a continually reducing budget from the Scottish Government.
"The new school at Bertha Park is an example of a project being delivered now to cope with the predicted pressure on our schools."